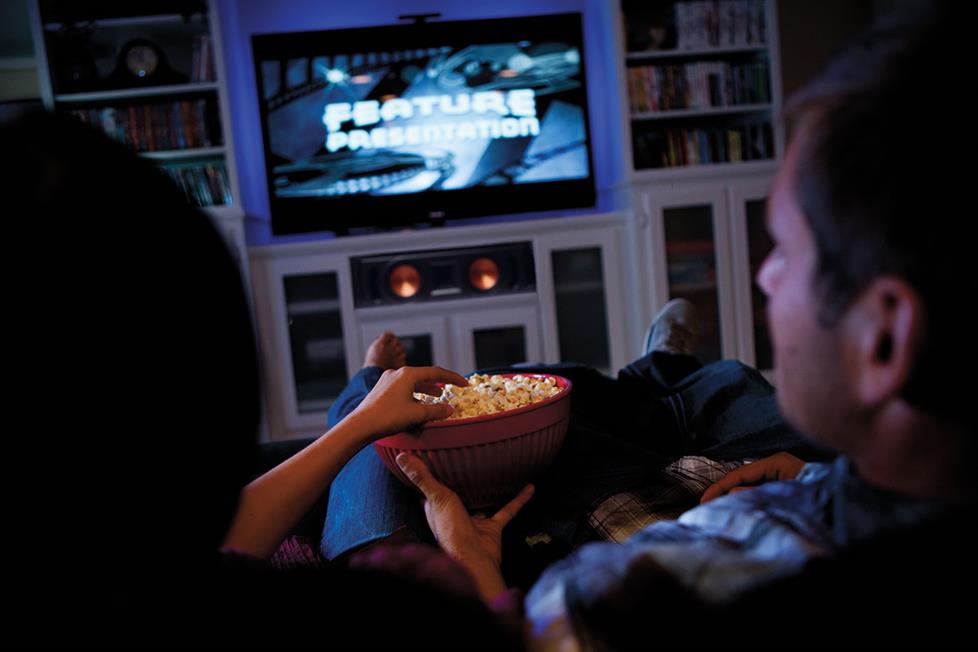 Blu-ray discs provide popcorn-ready entertainment with crystal-clear picture and thrilling sound. But many Blu-ray players do much more than just play discs. They give you on-demand access to movies and TV shows through streaming services like Netflix®. They can also serve as music players for CDs and digital music files.
Need help choosing one? This guide will get you started.
Why a disc player?
While streaming is convenient, Blu-ray discs aren't dependent on a high-speed Internet connection for 1080p video and surround sound. And it's still pretty easy to rent Blu-rays and DVDs from Redbox® and other supermarket kiosks (all Blu-ray players can play DVDs, too).
Discs are great for repeat viewings (if you have young children, you'll know where I'm coming from). You also get special features like deleted scenes, "making of" documentaries, and director's commentary.
---
---
You can still stream movies, shows, and music
It's not as if you have to choose between discs and streaming — most Blu-ray players connect to your home network. Some players require a wired Ethernet connection, while others work wirelessly over Wi-Fi®.
Once you're connected you'll have access to online apps and services, with different players offering different content. You might see Netflix, Hulu Plus™, YouTube® , and Amazon Instant Video. Many have Pandora® for music. Some players include specialty services like HBO GO, WWE Network, or MLB.TV.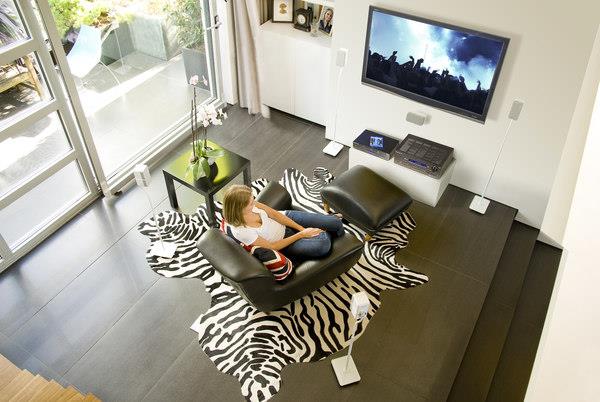 Top-notch picture
All standard Blu-ray players deliver Blu-ray discs in 1080p resolution for a high-definition picture with deep colors and sharp detail. Since they don't require compression, discs are capable of a picture better than high-definition streaming. Blu-ray players also upconvert standard DVDs to 1080p.
Ultra HD Blu-ray is here
4K Blu-ray players and discs are now available and can maximize the performance of Ultra HD TVs. We have a growing selection of 4K Blu-ray players, and there are many Ultra HD Blu-ray movie titles available.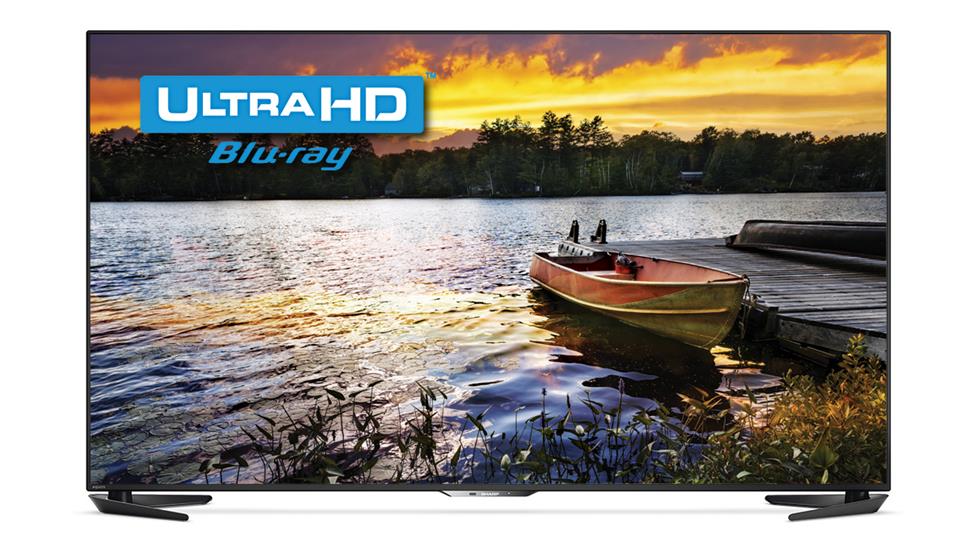 4K TVs have four times as many pixels as a 1080p HDTV, for an extremely accurate picture.
4K Blu-ray vs. standard Blu-ray
The UHD Blu-ray format offers greater opportunities for picture quality improvement than the shift from DVD to Blu-ray nearly a decade ago. Here's how 4K Blu-ray discs improve your watching experience over standard Blu-ray:
Full 3,840 x2,160 pixel resolution — In fact you probably won't notice any pixels at all. Your movies will have a sharper picture that looks lifelike, even if you're sitting close to a very large screen. You'll get the visual impact of a larger picture, but you won't have to move your seating position any further back.
Wider color range — Deeper, truer colors mean even more accurate and brilliant-looking landscapes and scenery on an Ultra HD TV.

High frame rate — Provides effortless motion and movement for seamless fast-paced scenes.

High Dynamic Range (HDR) — 4K Blu-ray discs with HDR offer the absolute best picture quality currently available. HDR offers a whole new level of contrast. You'll see both really bright and really dark images within the same scene.
---
Want more details? Read our article "What is HDR TV?"
---
Accurate, exciting movie sound
Blu-ray players can also help you get the most from your home theater speakers. They offer the top surround sound formats like Dolby TrueHD and DTS-HD Master Audio, which offer discrete 7.1-channel playback and lossless audio for a more genuine and thrilling movie experience.
They'll also play Dolby Atmos content through a compatible home theater receivers. Using in-ceiling or special Dolby enabled speakers, this new sound format projects sounds and atmospheric effects from all around your seating position, including above.
A great music player, too
Play all your tunes through your best speakers

In the Crutchfield Lab, an Oppo universal Blu-ray player is our primary music source. It delivers high-res tunes with exceptional detail.
Blu-ray players aren't just about picture, they're great for listening to music, too. If you have stereo or surround speakers in your TV room, or even a sound bar, this really comes in handy.
CDs are a simple choice — every Blu-ray player can play them. Plus, most offer Pandora or other streaming music services. Here are some other music features to look for:
USB drive — To play digital music files from a thumb drive or external hard drive.
DLNA capability — Lets you stream music (and sometimes photos and videos) from a compatible computer or portable device.
High-resolution Audio — High-res music files sound more natural and dynamic than MP3s or other "lossy" digital files. Look for these ways to play High-res music:

SACDs, DVD-Audio, and other high-resolution discs.
Lossless files like FLAC, DSD, AIFF, WAV, or ALAC — from a thumb drive or external hard drive through the USB ports
Higher-end players are often designed with music listening in mind. They are more solidly constructed to maximize picture and sound performance by reducing resonance and keeping discs stable as they spin. Many of them include a high-grade digital-to-analog converter (DAC) that are capable of outstanding sound quality over both stereo and multichannel sources.
Some players have the ability to shut off video circuitry when you're listening to music, so there's no interference with the audio signal. Others house audio and video circuitry completely separate from one another for pristine sound. Some higher-end players separate the power supply, video driver, and audio circuitry, reducing interference and delivering superb picture and sound.
Form factors
Larger players work well in serious home theater setups, but there are also extremely compact Blu-ray players. They can fit neatly into tight places, like a bedroom or smaller TV setup.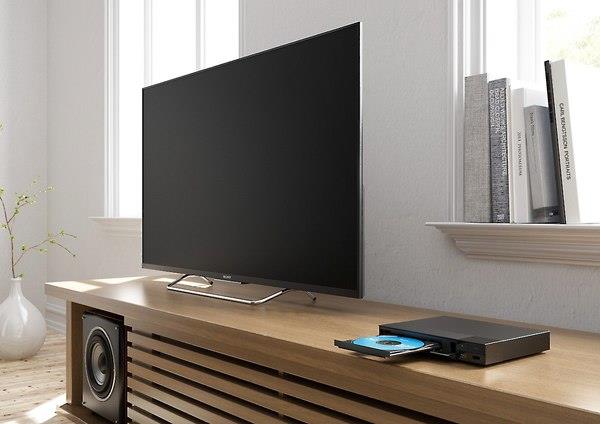 Some compact players are so low profile, they don't even have a front panel display.
Connections to consider
All Blu-ray players have an HDMI output to connect the player to your TV or receiver. But if you're going to connect it to an audio system without HDMI connections, look for a player with dedicated audio outputs. Many players offer optical or coaxial digital audio outputs for sending audio to an older home theater receiver or a sound bar.
Premium players have analog outputs for another reason — music. High-performance players offer stereo or multichannel analog outputs, so you can take advantage of the player's superior digital audio processing.

"Hidden" features
We picked out two cool features you might want to look for:
Screen mirroring — Send pictures, high-definition videos, and music from an Android™ phone or tablet to your big screen using a technology called Miracast (Samsung's version is called AllShare).
YouTube on the big screen — When your player is on the same home network as your phone, the latest version of the YouTube app lets you "throw" clips to your TV. No more squinting to watch the latest movie trailers or music videos.
We can help you choose
Have questions about how to choose the right Blu-ray player? Contact us today.
Our expert Advisors know the gear inside and out. Your Advisor can send specific Crutchfield pages to your screen, saving you a lot of browsing time. You'll get a shopping cart loaded up with everything you need for your new home theater.
Free lifetime tech support is included with your Crutchfield purchase.