Items installed:
Why did you decide to put satellite radio in your car?
Variety of music, availability of news, weather, and sports.
Why did you choose these products?
I had a specific installation location for which this unit was best suited.
What was the most difficult part of the installation?
Installation of display unit.
What plans, if any, do you have for future upgrades?
None.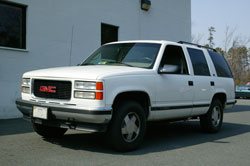 1996 GMC Yukon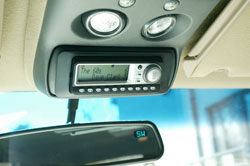 The XM Commander display is mounted to the overhead console at a spot that is ideal for viewing.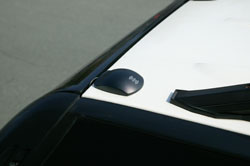 Roof-mount antenna.