Items installed:
Why did you decide to put satellite radio in your car?
XM's programming selection.
Why did you choose these products?
I actually won the Roady in a contest.
What was the most difficult part of the installation?
The most difficult part was feeding the antenna cable down the "A" pillar, then back up into the headliner.
What plans, if any, do you have for future upgrades?
I will soon be replacing the Roady with the MyFi with car cradle.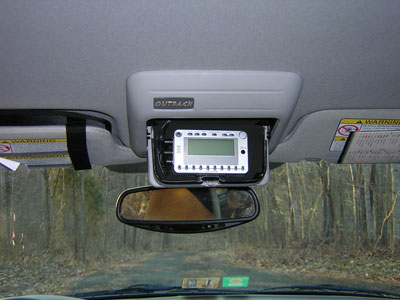 The Delphi Roady is mounted in the overhead pocket.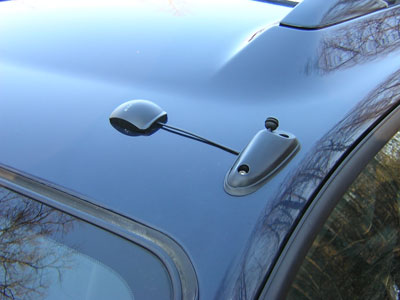 The antenna is routed through the factory antenna installation.