Alice C's 2004 Toyota Matrix
Items installed:
Installation Description
The only things I did differently from the default instructions given were on the plastic mounting frame I punched off the extra bracket holes on the left so I could fit the Matrix's main panel back on.
Q&A Section
Why did you decide to upgrade your A/V system?
My Matrix will last me for plenty more years but I wanted Bluetooth to make my car more gadget friendly.
Why did you choose these products?
Sony has always been good to me as far as anything audio.
What was the most difficult part of the installation?
The wires. I've done wiring before, but I don't do it enough to do it fast or very well.
What plans, if any, do you have for future upgrades?
Speakers and a mount for my gadgets.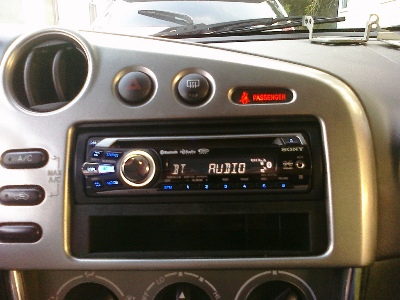 Installed and working great!