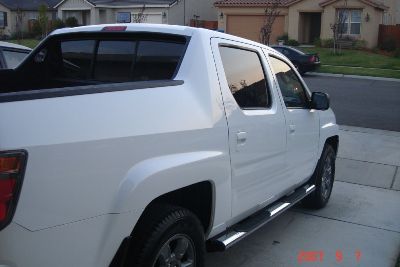 Items installed:
Installation Description
Receiver:Fairly easy to install with the vehicle's master sheet. I had to take off the instrument panel a couple of times to go back and fix things I had missed the first time (like attaching the antenna adapter's power wire to the antenna lead on the head unit). The receiver kit that came with the stereo fits like a glove.Speakers:Taking off the door panels was cake thanks to the master sheet again. I definitely needed a panel tool for this. Also, having an interchangable screwdriver with a socket adapter really helped for taking off a couple bolts behind the door handles. I had to use the smaller screw tabs on the speaker brackets and break off the longer ones to get them to mount flush on the doors. A little drilling and they mounted great.Subs and Amp:Getting the 8-gauge power cable from the battery and through the firewall into the truck's cab was the hardest part. I used some needle nose pliers to pull the cable through an existing rubber gromet and saved myself some drilling. I built the custom sub box to fit under the rear seats (and keep them functional). I placed the amp under the driver's seat and bolted the ground cable to the truck's frame under the side panel. Overall the install is clean and professional looking (except for a few visible staples in the carpeting on the sub box).
Q&A Section
Why did you decide to upgrade your A/V system?
The stock stereo just wasn't loud enough to play with the windows down on the freeway.
What's the first thing you show people about your installation?
The custom subwoofer box.
Why did you choose these products?
I've always liked Pioneer decks, the Polks were on sale and so was the MTX subwoofer/amp package.
What was the most difficult part of the installation?
Definitely building the subwoofer box. Pulling the amp wiring kit through the firewall was a little tough too.
What plans, if any, do you have for future upgrades?
Maybe a DVD unit and some built-in headrest monitors.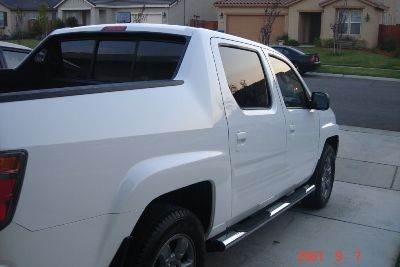 2007 Honda Ridgeline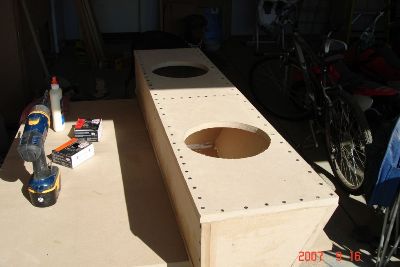 Building the subwoofer box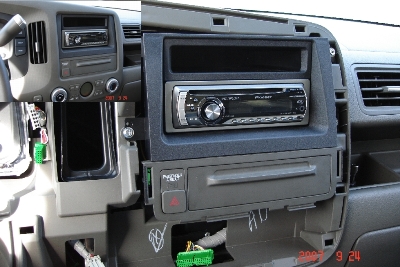 Receiver kit fits nicely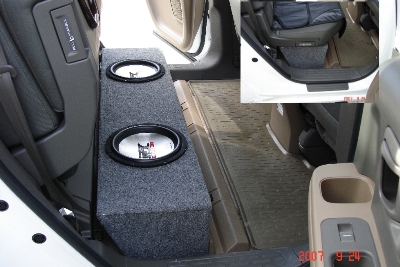 Subwoofer box under the rear seats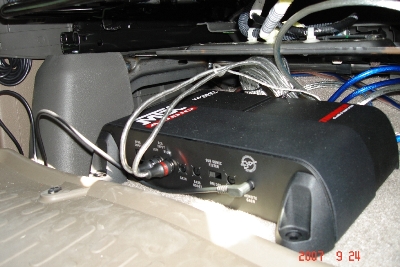 The small amp fits under the driver's seat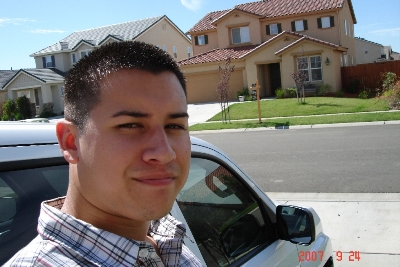 Me