Jon and his Civic
Items installed:
Jon's Story
Jon, a Crutchfield multimedia producer, is up to speed with all the latest technology, but also appreciates the sound and formats of the past. He installed the Clarion CZ500 CD receiver in his car so he could take advantage of the USB input.
"I've got a USB-equipped turntable and I really enjoy turning my classic vinyl albums into digital files I can enjoy in the car." Jon loads his albums onto a thumb drive and plugs it into the USB cable connected to the rear of the Clarion receiver. "I even get to hear the hiss and pops of the original record while I'm driving — I like that."
Q&A Section
Why did you decide to go with this receiver?
The USB input and Bluetooth, along with a slick, clean look
What's the first thing you show people about your installation?
I show my passengers how I can crank my vinyl collection via digital copies saved to a USB drive.
Why did you choose these products?
I know that Clarion has a reputation for incorporating customer feedback into their designs and that they build a product that can last.
What was the most difficult part of the installation?
We had a bit of trouble prying off my dash, but after we had the right tool in hand, it was a breeze.
What plans, if any, do you have for future upgrades?
Next up: new 6x9s in the rear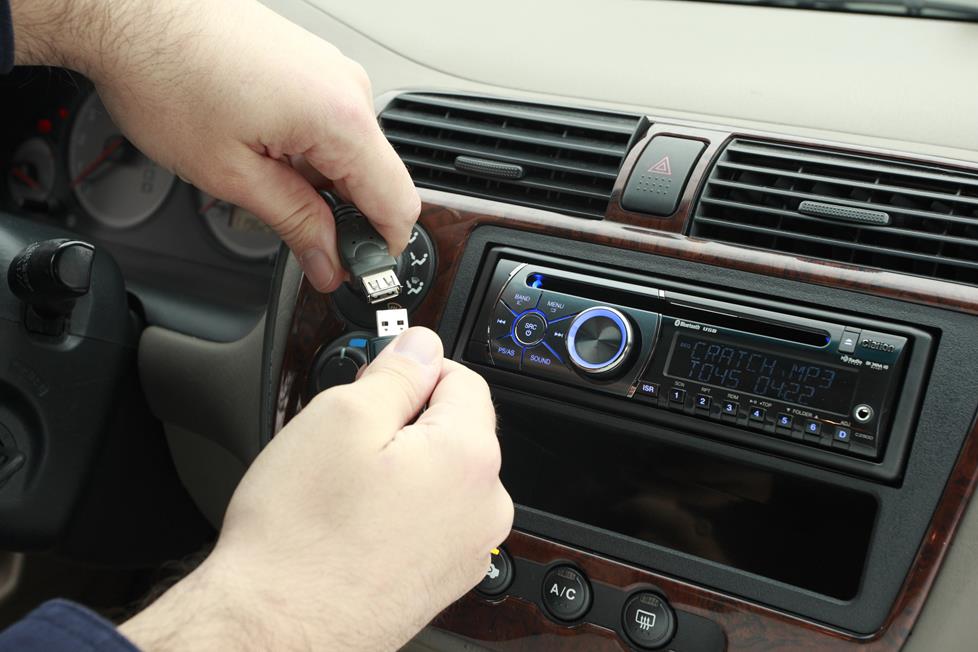 Thumb drives plug right into the USB cable
Shop for gear that fits your car.
See all of our in-dash car stereo receivers.