Items installed:
Installation Description
I installed my Alpine head unit first, then started on the rear. The Phoenix Gold speakers were simple, just plugged and screwed them in. Then I had a custom box ordered to fit perfectly in the back of my Camaro, so that the subwoofers placed inside had a tilt towards the front of a car (it is a hatchback). I put the two Kicker subwoofers into the box, and placed it in its spot, and couldn't be any happier with how it looks.
After running all the wires through my interior to the battery/head unit, I wired up the Kenwood amp and placed it nicely in front of the subwoofers, giving the back of my car a nice, clean look. Hooked up the rest of the wires, messed around with a couple settings, and now those subs hit great!
Q&A Section
Why did you decide to upgrade your A/V system?
I love flashy head units and I need good bass while driving a car, so subwoofers are necessary.
What's the first thing you show people about your installation?
Just open up the hatch, and show the custom-fit box with the two subwoofers and the nice clean amplifier setup.
Why did you choose these products?
I got a very good price on many of these items.
What was the most difficult part of the installation?
I've had some troubles with the amplifier, sometimes overheating and usually shutting off on me.
What plans, if any, do you have for future upgrades?
For this car, not much. Maybe stronger amplifier and subs, definitely some front speakers, possible new rear speakers as well. However I am buying a truck early next year, and I have big plans for that.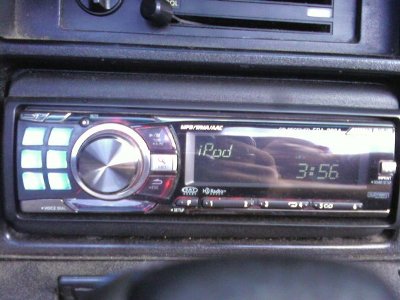 Alpine CDA-9884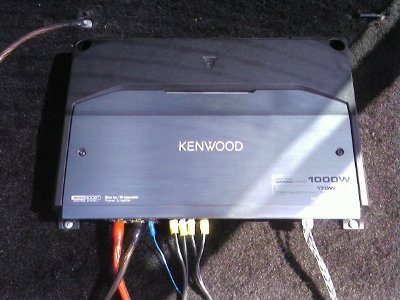 Kenwood KAC-7204
The setup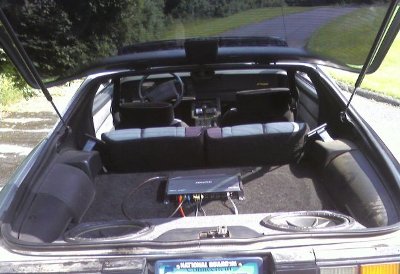 Bass travels all the way to the front of the car, right over the back seats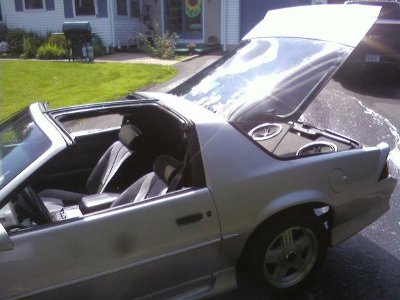 Side shot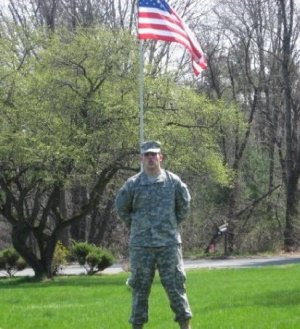 Once I get my army bonus I will upgrade :)