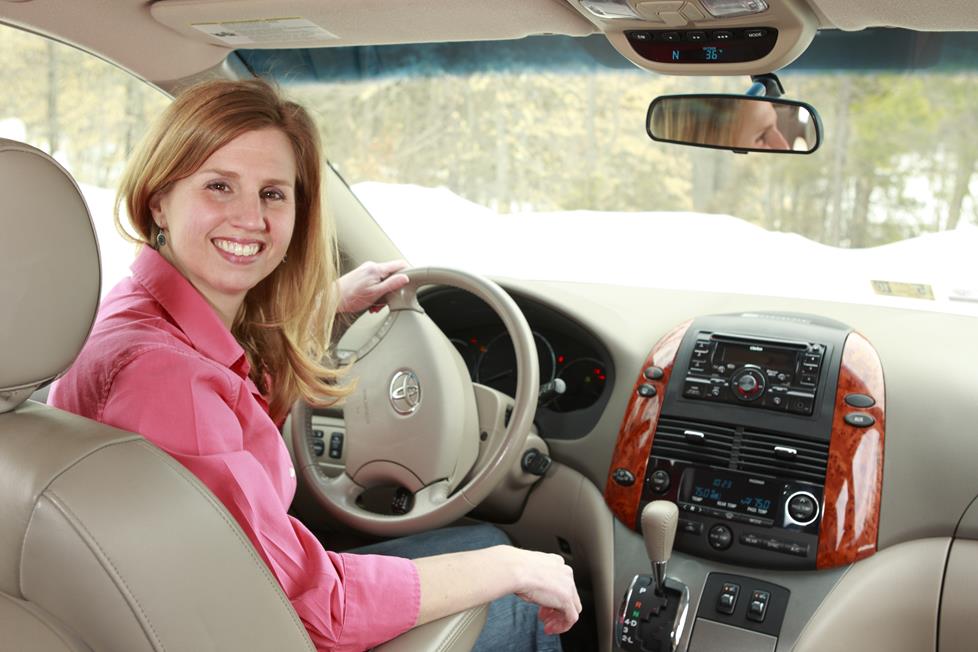 Items installed:
See all of our car stereo receivers.
Sarah's Story
Sarah, a Crutchfield Quality Advocate, has upgraded her family vehicle's audio system with the Clarion CX609 CD receiver. She's enjoying the sound quality, different media options, and most of all, the Bluetooth connectivity. "My van is 'command central' after school. I love to be able to safely communicate and coordinate my family's schedule via the built-in Bluetooth."
Sarah likes the look as well as the sound of her new Clarion receiver: "Appearance-wise this stereo blends right in while improving the sound from the factory speakers and providing a variety of modern sources."
Q&A Section
What made this the right stereo for you?
Form, fit and function. It blends right into the dash, makes the factory speakers sound better, and provides a variety of modern sources.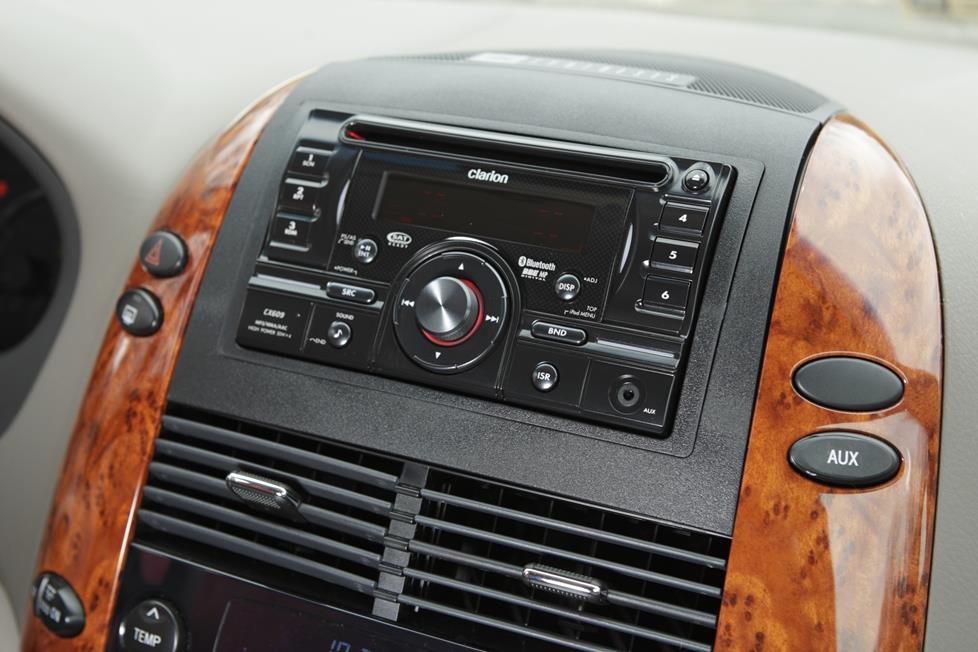 The CX609 in Sarah's dash
What's the first thing you show people about your installation?
The USB memory stick (if I have 15 seconds or less) or the adjustable frequency thresholds (for the techies) or the user configurable LED colors (for the artsy types).
Why did you choose these products?
This system keeps everyone happy. For me it's all about the looks, being able to push one button to tune into one FM station, and safety of hands-free calling over Bluetooth. For my husband it is the USB input and the configurability of the sound output to fit our vehicle. The kids are thrilled that we can control their iPod touch® via the USB or else stream music wirelessly.
What plans, if any, do you have for future upgrades?
More USB memory sticks so we will never run out of music. Eventually adding in satellite radio.
Return to the Customer Car Showroom.