Items installed:
Installation Description
I wanted to add a head unit with Bluetooth and iPod controls built in. I installed the sony MEX-BT3700 with free XAMC10 external mic from Crutchfield. Install was a snap with the free wiring harness and instructions.
The new head unit has so many features that the next logical step was to change out the factory speakers with (4) new Infinity Reference 6032si shallow mount speakers for my doors. My front doors handle 6"x9" but I wanted to use the same speakers in the front and rear doors and needed the 6 3/4" shallow mounts for the rear doors. The Infinity speakers sound great and have good bass for my type of music but I just wanted a little oomph on the bottom end so I purchased the JVC BB-CS 6" compact powered sub-woofer for that reason. The compact sub would fit under my front seat but I mounted it under my fold down cup holder so the seat would not muffle the sound and I could remove it easy if parking at the airport for a few days.
Due to picking up all of the equipment on sale, I was able to install a great sounding system, that allows me to keep my eyes on the road and not on my IPOD or phone, for under $450.00 and does not take up any additional room in my truck.
Q&A Section
Why did you decide to upgrade your A/V system?
The Dodge Stock Stereo and Speakers were not very good and I wanted IPOD controls and bluetooth features
What's the first thing you show people about your installation?
My Sony Head Unit and Compact Powered Sub-woofer
Why did you choose these products?
Infinity Speakers because of reputation and sound quality, Sony head unit because of features and cost, JVC Compact sub because of size
What was the most difficult part of the installation?
Nothing at all!! Very simple install and crutchfield send all wiring harnesses and instructions
What plans, if any, do you have for future upgrades?
I might add a small amp and in-dash 3 1/2" speakers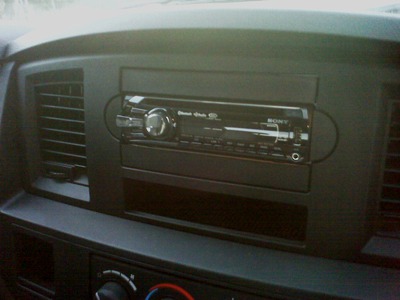 Sony MEX-BT3700 Head Unit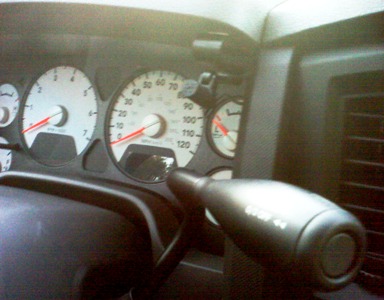 Sony XAMC10 Mounted to Underside of Dash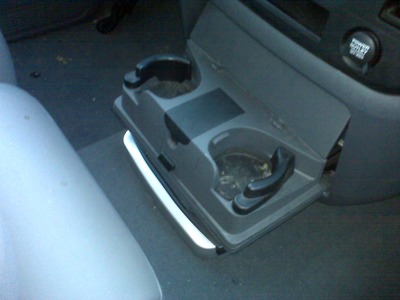 Compact Sub mounted beneath fold down cup holder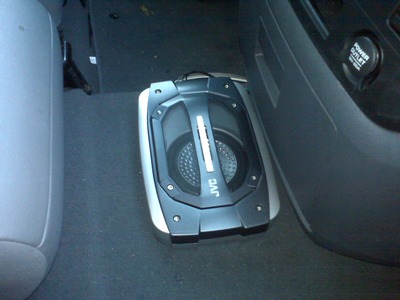 Compact Sub with cup holder folded up (for pic only, it is never up)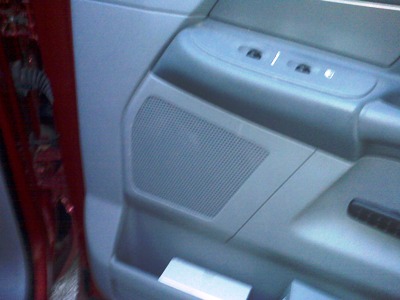 Infinity Reference 6032si speakers mounted behind factory grills