Brendan Botinelly's 1999 Jeep Grand Cherokee
Items installed:
custom iPod dock
12" Rockford Fosgate subwoofer (400W, 4 ohm)
Jensen 4-channel amp (400W)
Installation Description
Installing the Alpine was pretty straight forward. The iPod dock took some finessing to get this way, but I'd rather do lots of work and get a factory look than take shortcuts and have it look like a pawnshop job. Building the sub box took three days after weeks of research and design, but the sub and amp install took less than an hour. For now the sub is just a low-power Rockford and an inexpensive Jensen amp, but the sub and amp are covered by the cargo cover, so that doesn't matter. Because of the ported box design, I can run low wattage through the sub and still get huge sound. Paired with the factory Infinity speakers, this is a very efficient, high-output, low-dollar setup that sounds amazing.
Q&A Section
Why did you decide to upgrade your A/V system?
I upgraded so that I could access all the music on my iPod through my stereo and stop wasting money burning CDs.
What's the first thing you show people about your installation?
The factory-look iPod dock.
Why did you choose these products?
I chose the Alpine because of the Full Speed iPod controls and the sound shaping controls.
What was the most difficult part of the installation?
Figuring out how to get the Full Speed connector to stay in the dock connector.
What plans, if any, do you have for future upgrades?
Future plans include new component systems front and rear; Kicker L5 or L7 subwoofer in a custom box, powered by Alpine MRP-M650 mono sub amp.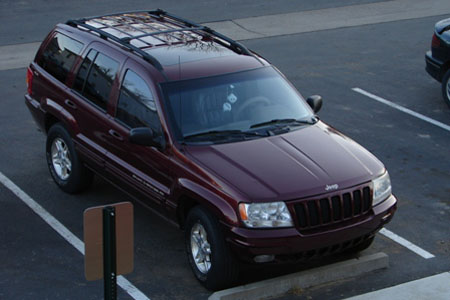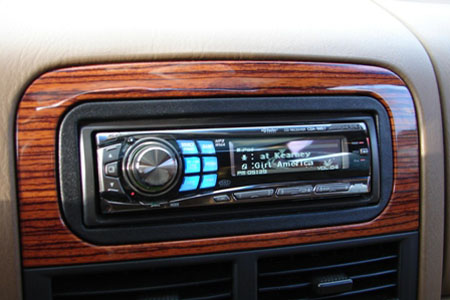 Alpine 9857 headunit with Full Speed iPod controls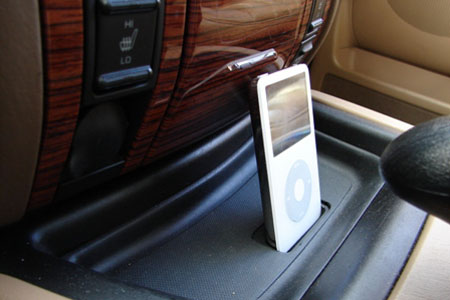 Factory-look iPod dock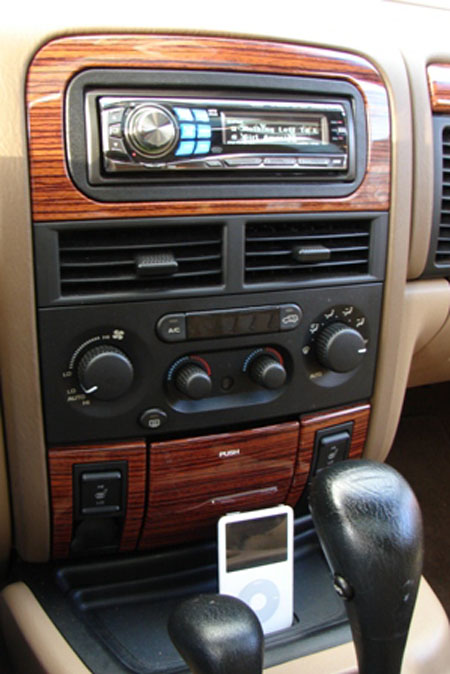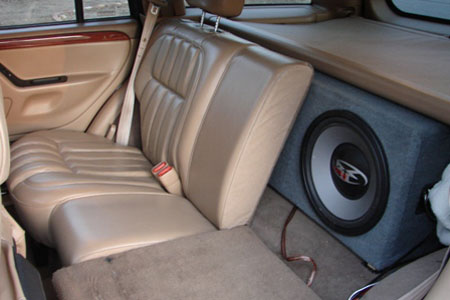 12" Rockford Punch Z subwoofer, custom ported box