Brandon Chalk's 1993 Honda Civic
Items installed:
JVC Changer Control CD Receiver with SD (KD-LH910) [Deck]
Kenwood Multi-Channel Amp (4x70 RMS) (KAC-8452) [Back Seat]
Kenwood Class D Monoblock Amp (1x300 RMS) (KAC-8152D) [Back Seat]
Phoenix Digital 1.5 Farad Capacitor (PD-192) [Trunk]
Scosche Ground Loop Filter (ES-034) [Back Seat]
Acoustic Research Tweaters (Stock) [Front/Door]
Phoenix Digital 4 Gauge Amplifier Kit (PD-171)
Monster Cable 16 Gauge Speaker Wire (HWMS20) [2xFront Spkrs]
StreetWires Zero Noise ZN2.0 12 Foot RCA Cables [2xFront/Rear Amp]
Installation Description
I'm more of an audio enthusiast than an interior looks fanatic. I wanted a nice clean sounding system that I could turn up, and here it is. When I bought the car it came with the deck and the front and rear Alpine speakers professionally installed. It sounded nice and all but it just didn't have the power. I started with the 4-channel amp which made the inside sound amazing and a thousand times better than when it was powered by the deck. It was missing some on the lower end so I needed a subwoofer and a way to power it. So I bought the Alpine 12" to complement the other Alpine speakers and an amp to go with!
Q&A Section
Why did you decide to upgrade your A/V system?
I love crystal clear "full" sound that you can turn up.
What's the first thing you show people about your installation?
The 12" Alpine with the two Kenwood amps sitting right behind.
Why did you choose these products?
Alpine and Kenwood both seem to be workhorses that would last. I wanted rock solid performance that won't let me down... And they seem to be working.
What was the most difficult part of the installation?
The 4-gauge power cable through the firewall, but even that wasn't too hard, just had to get the right drill bit. Anybody can do it.
What plans, if any, do you have for future upgrades?
Cosmetics especially within the trunk. I definitely need some Dynamat or something to keep the outside (exhaust) noises out of the car and the clean Alpine sound in.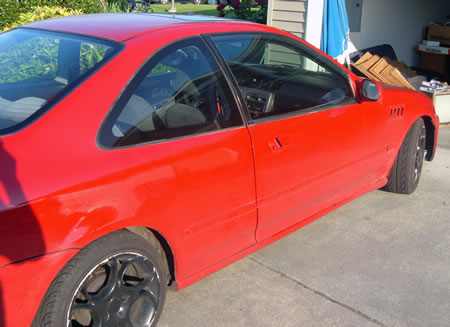 Exterior... Needs a Car Wash...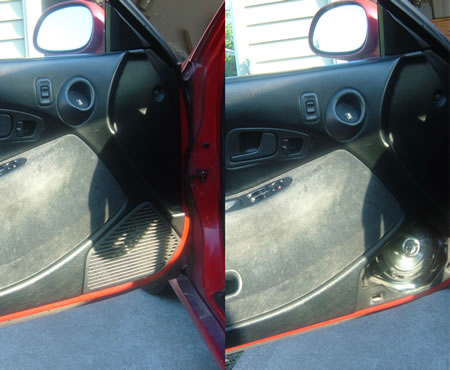 Hidden Alpine Type-S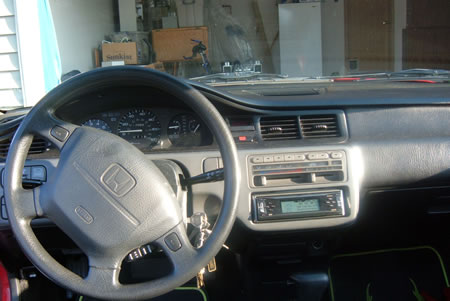 JVC Deck at Work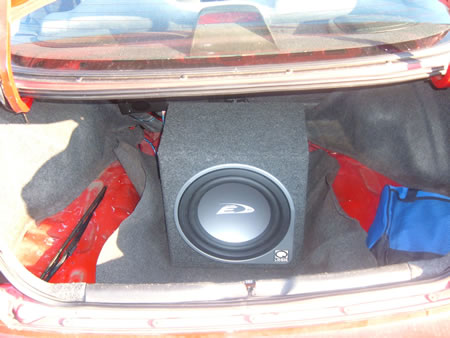 This Type-E Bumps!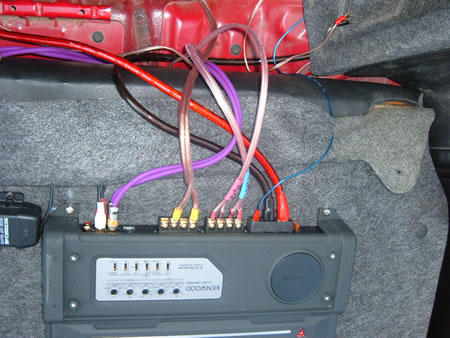 Test Set-Up (No Rear Speakers) Bridged 200 RMS at the sub and 70 to each of Type-S. (Before monoblock 300 RMS amp arrived)