Elliot Check's 2005 Hyundai Santa Fe
Items installed:
Installation Description
I've been a Crutchfield customer for 20 years. My son just got a 2005 Hyundai Santa Fe and wanted to upgrade the stereo system so he could use his MP3 player and use MP3 CDs. I told him to check out Crutchfield. This he did and with the help of your advisor Warren, we decided on the equipment needed for this father-son project.
Since it's cold in Connecticut this time of year and my son is on a snug budget, we decided to do the front end and rear speakers now. The front speakers and subwoofer will be done in the spring since these will require more of a tear down.
It was a fun project for the 2 of us. My son learned alot about soldering and removing parts from a car interior. And we both were able to help each other get out of tight spots. Ari now can plug his MP3 player into the car or he can use MP3 CDs. The improvement in sound quality was noticable immediately, and we are looking forward to part 2 of the project when it is a bit warmer.
Q&A Section
Why did you decide to upgrade your A/V system?
Wanted to improve sound quality and play MP3 files and CDs.
What's the first thing you show people about your installation?
The front end and the improved sound quality.
Why did you choose these products?
Quality, price and fitment. Warren was a major help in picking the parts to fit the budget.
What was the most difficult part of the installation?
Since my son sleeps, finishing before it got too cold and dark. Fit and detailed instructions made it a snap.
What plans, if any, do you have for future upgrades?
Front speakers, subwoofer and GPS.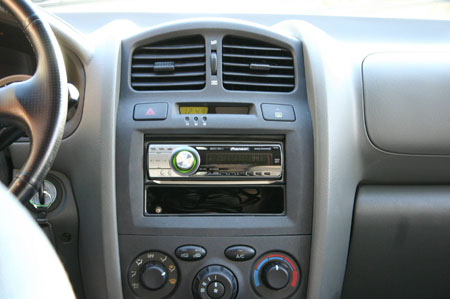 Installed Pioneer DEH4800MP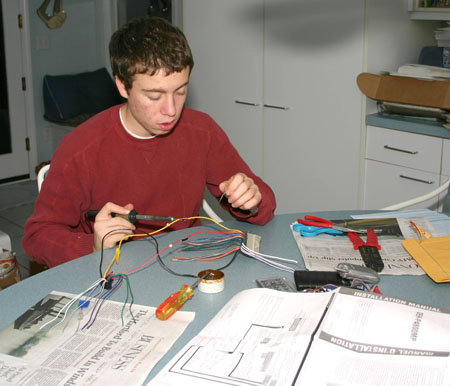 Ari prewiring the harness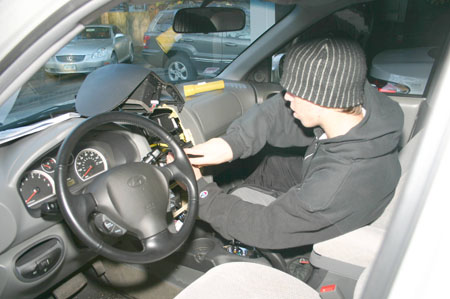 Ari installing the front end, it was cold out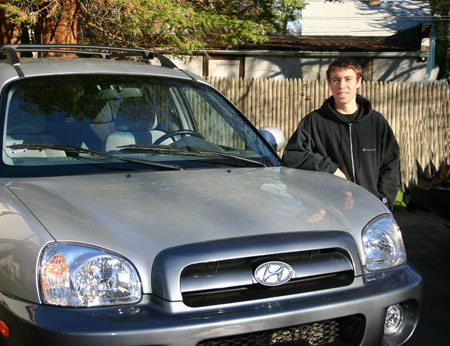 Ari and his Hyundai