Items installed:
Sony Xplod 6.5" speakers mounted in cargo area
Lightning Audio 4" speakers mounted in the dash
Sony 10" XSL101P5 subwoofer
Sony 600-watt amplifier - XM-554ZR
Scosche 550-watt wiring kit
Scosche 10" subwoofer enclosure
Installation Description
I first started with the Lightning Audio speakers. They were cheap and better than what I had, then I got the new head unit. That was quite an ordeal with the random harness wired in from the previous owner. After the head unit was installed I got the subwoofer brand new from a friend. I then bought the Sony 6.5" speakers and cut holes and mounted them in the cargo area. A couple weeks later I bought the amplifier and wiring kit and my friend helped me install the subwoofer.
Q&A Section
Why did you decide to upgrade your A/V system?
All I had was a tape player and 2 dash speakers
What's the first thing you show people about your installation?
Subwoofer and the speakers i mounted
Why did you choose these products?
I like Sony
What was the most difficult part of the installation?
The Head Unit - the previous owner had a rats nest spliced in the dash
What plans, if any, do you have for future upgrades?
Sirius Radio, iPod adapter, 2 more speakers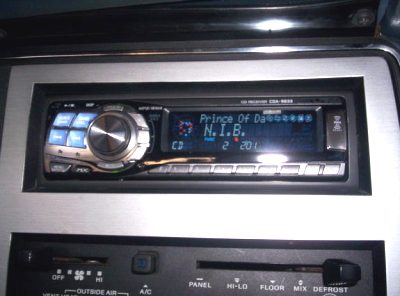 The Alpine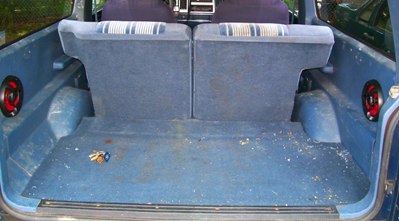 The 6.5's in the cargo area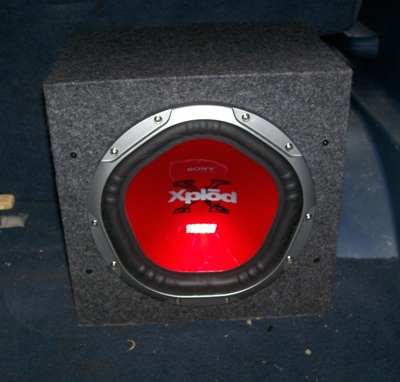 The 10" sub