Items installed:
Installation Description
I chose the Clarion CZ500 to connect my cell phone (AD2P), iPod (iPod DAC bypass), Flash Drives, and NetBook (3.5mm AUX) to my head unit. I went with 3-Way door and deck speakers to better produce the types of music that I listen to (Gothic Metal and Rock). The front door speakers have speaker baffles and are cut at 300Hz with the bass blockers. The rear deck speakers are cut at 150Hz.
The amp, subs, and box were in a kit offered by Crutchfield and they sound great together. (Editor's note: check out our current bass packages to find similar sets of well-matched subs and boxes.)
I mounted the amp, distribution blocks, and cap to the back of the driver side rear seat. The seat backs are hollow plastic, so I had to use drywall anchors to secure the board. Folding down the seat makes servicing the amplifier very easy. I used 4 gauge power wire and distribution blocks because I plan on mounting a second board with a 4x40 amp on the passenger side rear seat.
I chose these components because I wanted clean sound in all ranges and not just overpowering bass.
Q&A Section
Why did you decide to upgrade your A/V system?
The factory radio did not provide all the connection I wanted and distorted sound at higher volumes.
What's the first thing you show people about your installation?
The amp mount and the ease of access.
Why did you choose these products?
I used Kenwood speakers and amps in the past and liked their 3-way speakers. The Clarion deck had all the inputs and outputs that I was looking for.
What was the most difficult part of the installation?
Mounting the board to the seat required a bit of engineering. Reassembly of the front door linkage was challenging as well.
What plans, if any, do you have for future upgrades?
Installing a 4x40 amplifier to power the 6 3/4" speakers.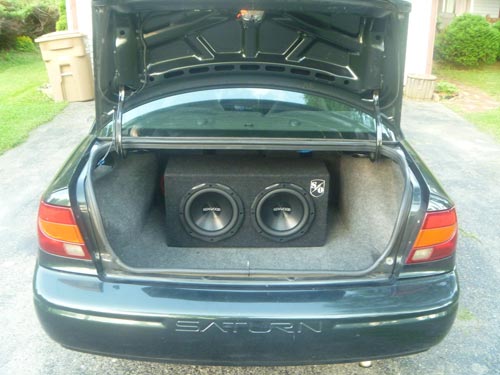 Trunk view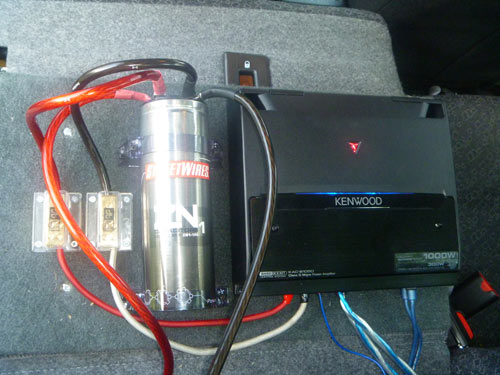 Amp close up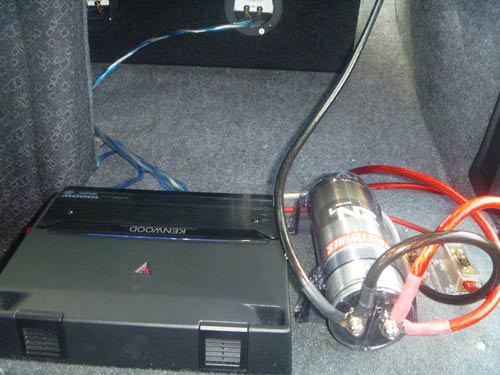 Amp view into the trunk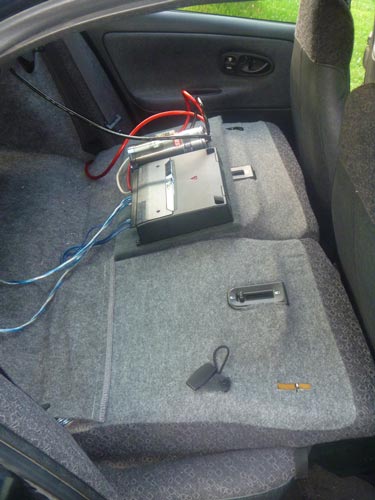 View of the back seat down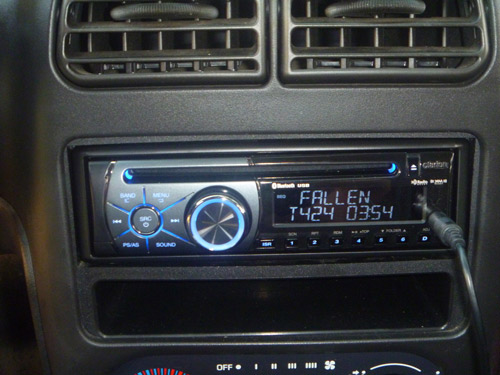 Clarion CZ500 CD reciever
Me and my ride
---
Vehicles in the Custom Car Showroom are submitted by customers and fans, and edited by Crutchfield writing staff. You can find more of these articles on the Showroom main page.