Phil Dorsett's 2001 Audi S4
Items installed:
Alpine IVA-C800 reciever
Rockford Fosgate digital 1 farad capacitor
Rockford Fosgate 800 watt 4 gauge amplifier kit
Audi amp integration harness
40vVW-53 Audi/VW antenna adaptor
custom dash (mdf painted)
custom amplifier racks (mdf w/ carpet cover)
Installation Description
A pretty fun project. I made the dash kit from mdf since there isn't one available for a 2001 S4. I also wanted to keep the amp out of the way so I fabricated a top-mounted amp rack in the trunk; so far no problems with heat dissipation.
Q&A Section
Why did you decide to upgrade your A/V system?
I wanted better sound, and a better look.
What's the first thing you show people about your installation?
The custom dash.
Why did you choose these products?
I like Alpine's line of products.
What was the most difficult part of the installation?
Securing the amp rack to rear deck, and disassembling the center console to run Alpine wires to the trunk.
What plans, if any, do you have for future upgrades?
A 4-channel amp, new Alpine in-dash DVD player, new door speakers all around, a Bluetooth kit, and a power inverter.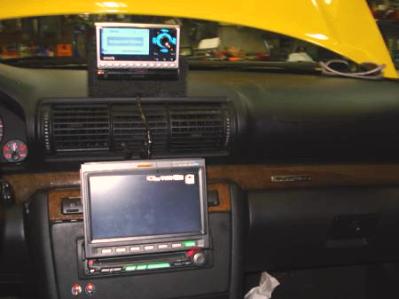 Screen out and SIRIUS on, with a dock I made for the Sportster to sit in.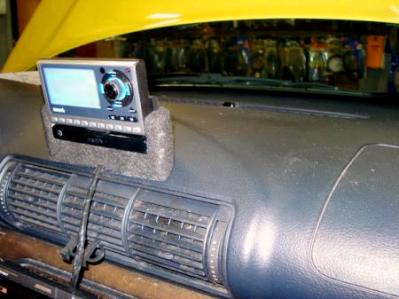 The dock I made for the Sportster.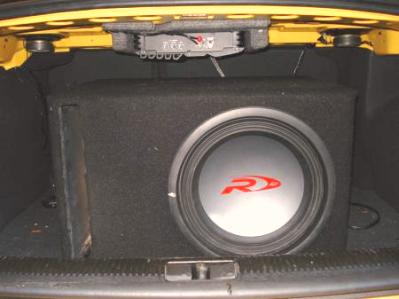 custom ported box I made for the alpine 12" type r woofer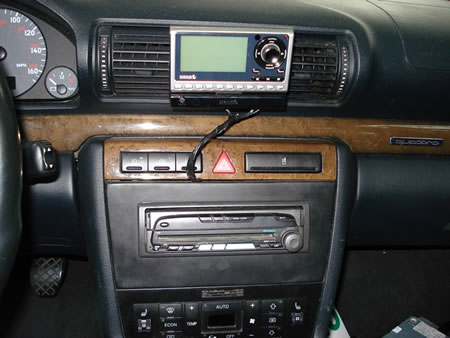 The Alpine head unit with the screen retracted.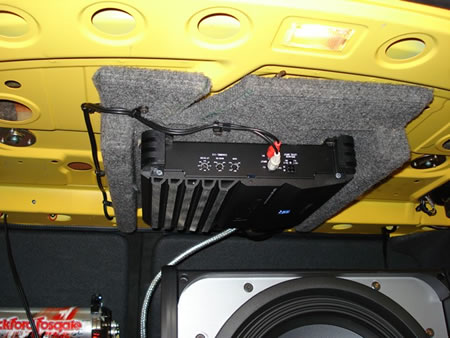 The custom amp rack mounted on the bottom of the rear deck.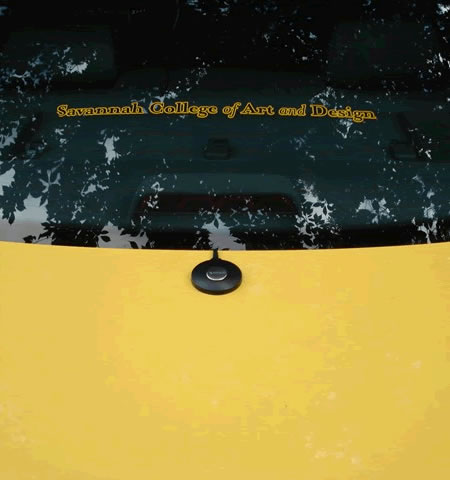 SIRIUS antenna mounted on trunk lid.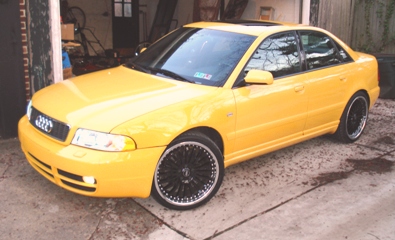 The ride.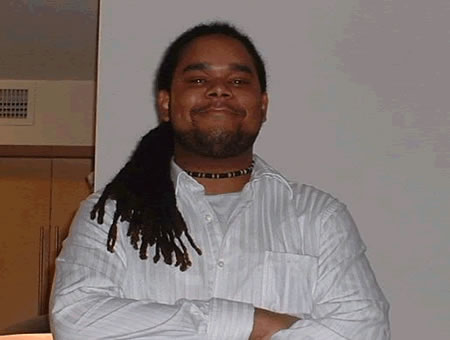 The proud owner.