Items installed:
Kenwood KDC-MP438U Head Unit
JL Audio Evolution C5/650 Components
CDT Audio CL-61A 6.5" TW-25 Tweets. "Rear"
(2) MTX Thunder Rounds 12" SVC 4ohm wired in parallel
JBL MONO Block 600w pounding subs at a 2 Ohm load
Rockford Fosagte amp kit
Street Wires: RCA and speaker wiring
Custom Built Twin 12" 2.5 cubic feet sub box. MTX audio factory look
Rockford Fosgate's Noise Killer
Installation Description
Install on the head unit was a breeze, I love Kenwood's Technical to Dollars Ratio. I have owned many units and they have never let me down. The JL front components I mounted the tweeter in the center midbass location, because I do not like the tweeters right on my ear. The timing in my truck was too far off for my taste. With the tweeter mounted lower, all the frequencies float around my head together to create an awesome audio experience. You truly can't beat JL Audio.
The rest was all pretty simple, besides fitting 6.5" components in a 5" door opening for the rear. That just took some simple saw time, and patience.
Wiring the car was of course the most time consuming event. That's the part where mistakes CAN'T be made. Wiring two amps really is simple if you can find grounds that work well. The sub box was fairly easy just making sure you have the proper diameter cut out, and depending on your taste vented, or sealed. I installed two baffles, and two small vents in the front. I listen mainly to very hard rock so I didn't want a sealed BIG Long drawn out bass. These MTX TR4512 subs are truly fantastic! The frequency range is great,. And the tones they reproduce are unparalleled. I experimented with about 4 other mfgs, and they just cant keep up with the Mitek family.
I have used JBL amps for years and they are user friendly both on the wallet and with a screw driver. The quality is very good and they are backed up by a company who takes audio very seriously.
I am a salesman from 8-5 but audio is my passion. I have put multiple units through this truck and others because I really enjoy the work behind it. I am always the first to volunteer to "go to the store to get milk": as long as I can take one my rides...
Q&A Section
Why did you decide to upgrade your A/V system?
A great audio system is a must for anyone who enjoys premium sound
What's the first thing you show people about your installation?
Custom Sub box. Not the greatest of all time, my first enclosure..
Why did you choose these products?
Best Bang for the Buck. Quality products backed up!! Dont be fooled by off brands false claims, and cheap prices.. stick with who you know!!!
What was the most difficult part of the installation?
Wiring the truck with 0 gauge wire. Replacing all stock wires. Explaining to my wife why front speakers are $500.00!
What plans, if any, do you have for future upgrades?
Kick panels front: Additional set of JL components. These care just too good to be true. Only bad part is $$$$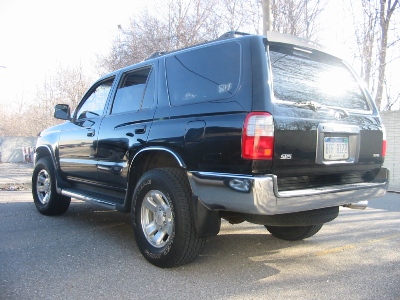 My ride