Items installed:
Installation Description
My son and I tackled this project ourselves, but I must confess I used to be a professional installer, back in my day. This thing is 'OLD SCHOOL' all the way. We removed the back seat and designed the cabinet for the subs and mounting for the amps. Then, we removed the dash, rear deck, and door panels. We installed all new wiring, and a 1 Farad Rockford Capacitor to prevent brown-outs and give better amp response.
The dash was a challenge because the head-unit had to be moved forward for the screen to clear the dash trim. We also ran the cable to my console to hook up my Ipod. The back seat was not as hard to remove as we expected and the cabinet was harder to design than we had hoped, but it turned out very nice. It has a "DANG" impact on anyone who sees it.
The door and deck speakers from Alpine had the conversion plates to fit them in the factory locations and were a breeze. We hooked the two Alpine 4 channel amps up as bridged two channel amps for the front and rear with one on the right channel and the other on the left channel. We used the gain controls to balance the front and rear fade on each.
The subs were dual voice coil 2 ohms and we wired them up at a total of 2 ohms bridged on the Rockford Amp. The Clarion passive EQ gives a great deal of sound tuning, and gives me a sub volume control right below the deck volume. It also puts out a 7 volt low level that adds some real quality to the sound. This was a great project for us and we got to spend some quality time together.
Q&A Section
Why did you decide to upgrade your A/V system?
My son loves music!
What's the first thing you show people about your installation?
The back seat cabinet.
Why did you choose these products?
They are the best of the best.
What was the most difficult part of the installation?
Moving the head unit out to clear the screen.
What plans, if any, do you have for future upgrades?
Maybe add the navigation. Would be cool to figure out how to add a projector to the system to play movies on the side of a wall. He could have his own private drive-in!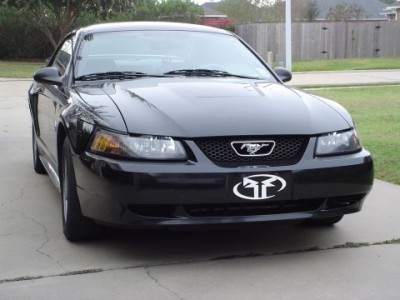 Car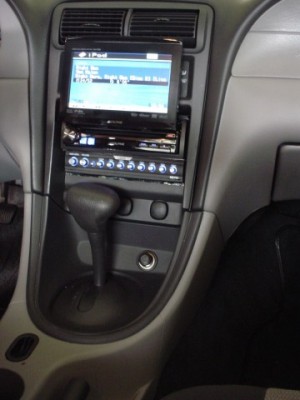 Close-up of dash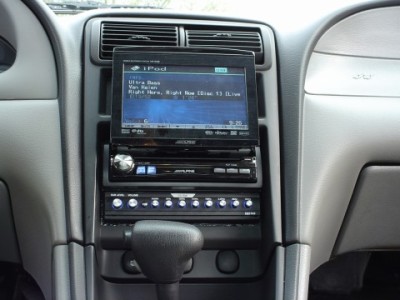 Another view of the dash
Dang!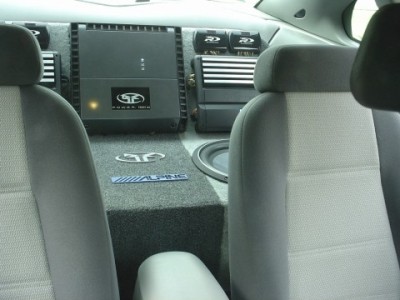 From the front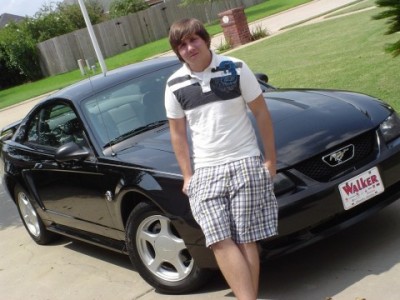 Jad and his car