Items installed:
Infinity 3200cs 2 ways
Tsunami RCA Cable (RTP109417) 4 channel rca's
4 gauge Tsunami Power and Ground with Tsunami fuse box
8 Gauge Tsunami speaker wire
5inch Ports in rear deck
Custom Sub box
Installation Description
Infinity 4 channel amp, front two channels go to the componets, rear channel is bridged to an Infinty 12" Kappa subwoofer. The 3 1/2's in the dash are run from the headunit.
Q&A Section
Why did you decide to upgrade your A/V system?
Gotta have good sound.
What's the first thing you show people about your installation?
The sub in the trunk.
Why did you choose these products?
Infinity for their clean sounds and high power ratings.
What was the most difficult part of the installation?
Running the wires for the amp.
What plans, if any, do you have for future upgrades?
Two more subs and another amp.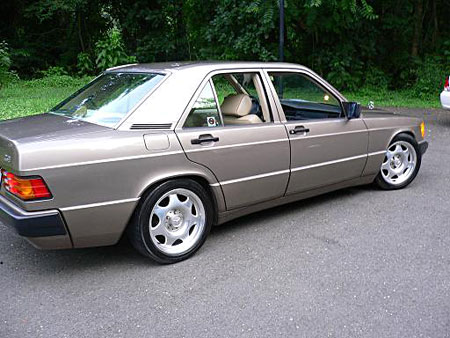 Sean Galvin's 1991 Mercedes 190E 2.3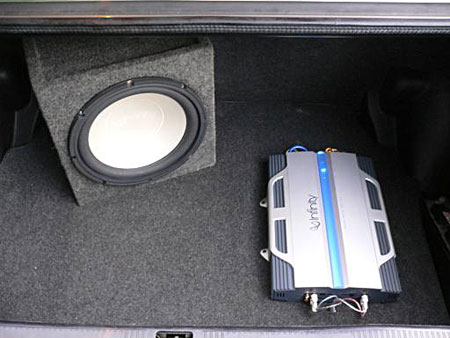 Infinity provides the bass housed in the trunk.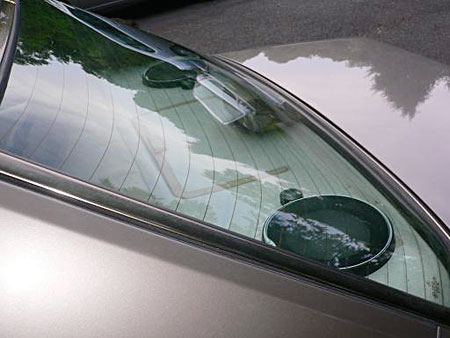 Infinity components provide crisp highs and great midrange.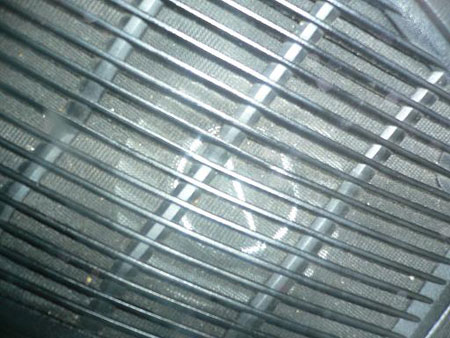 More Infinity speakers behind the factory grilles.

The alpine headunit looks right a home in the Mercedes' dash.