Items installed:
Installation Description
The audio and video is all me. The install was cake, as I've been doing it for about 13 years now. The rest of the work was done at a performance shop, and the future work will be done at a shop, too.
The H22A motor and transmission is from a Prelude Si, with a Hondata ecu, Tokico shocks and struts, and Eibach Pro springs. The 17-inch wheels are wrapped in Nitto NeoGens. The car is sweet, but not close to being finished!!!
Q&A Section
Why did you decide to upgrade your A/V system?
So it would sound great.
What's the first thing you show people about your installation?
I don't show it off.
Why did you choose these products?
I just prefer Alpine.
What was the most difficult part of the installation?
Nothing, but I'm not finished yet.
What plans, if any, do you have for future upgrades?
About $30,000 to go, and it will be finished.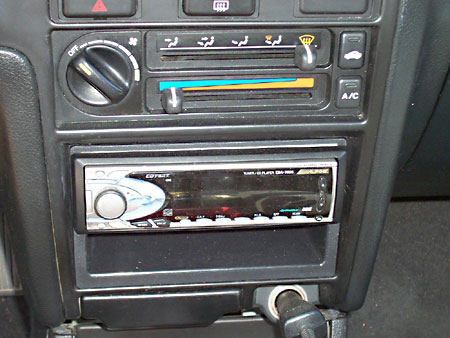 The Alpine head unit runs the show.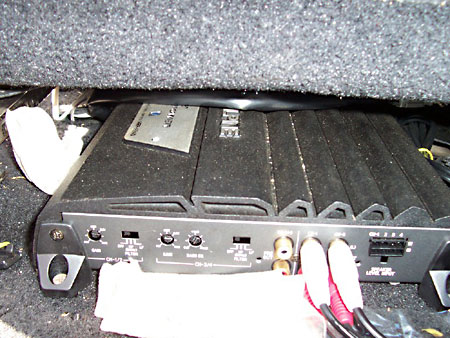 The amp for the interior speakers is tucked out of sight.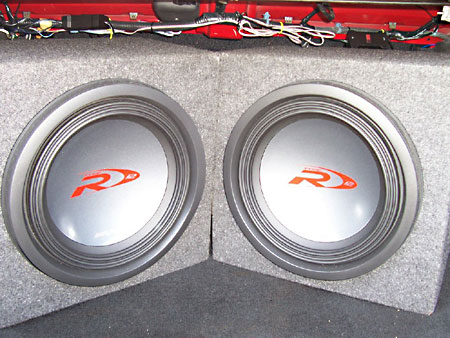 Two Alpine Type-R subs provide massive amounts of bass.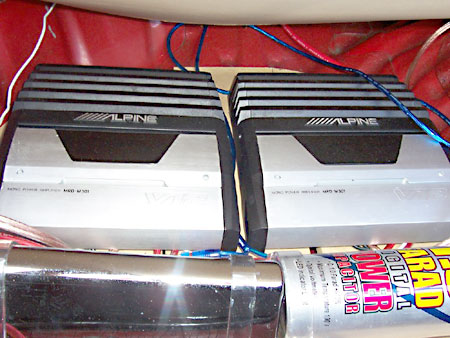 Each sub is pushed by its own Alpine amp.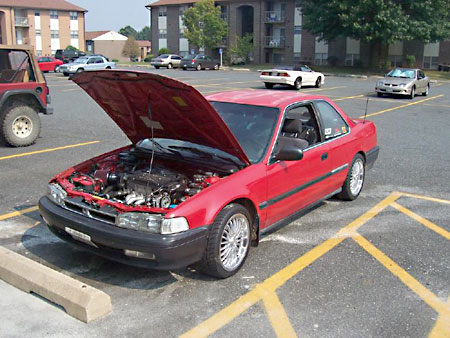 The Accord with H22 swap.