Items installed:
Installation Description
Having never done any car audio installation before, this was new territory for me. Everything came in stages and required a little bit of research and time. While some parts were frustrating (like cutting the hole in the dash for the neon switch) others were extremely easy and very rewarding. After replacing my dead factory radio, I got the itch to keep going and now I'm satisfied (for now). I had my brother and a friend help me install the pioneer speakers which took a little longer than I had expected, but by no means difficult. I loved the sound from the 4 ways and every piece of music was clear and crisp, but without decent bass to support that sound, I began to research subwoofers. Other stores wanted a lot of money for their components and installation, but by ordering from Crutchfield and doing it myself, I saved a lot of money. Very quickly I decided that I wanted to build my own box. Even though I had never built one before, I knew that I could make something that fit my needs better than what I could buy. Plus, I knew that I wanted a custom look that I couldn't buy anywhere. I learned a lot about working with wood and definitely the importance of having the right tools. In the end, I have a great looking and sounding system that I am proud to show off to go with the car I love.
Q&A Section
Why did you decide to upgrade your A/V system?
My factory radio died, so the new receiver became the first building block.
What's the first thing you show people about your installation?
My custom sub box in the back.
Why did you choose these products?
They had great reviews, matched my color scheme, fit my specifications, and were very affordable.
What was the most difficult part of the installation?
Building my sub box.
What plans, if any, do you have for future upgrades?
For now I'm saving for my next vehicle so I can do some serious performance and visual upgrades as well as audio upgrades.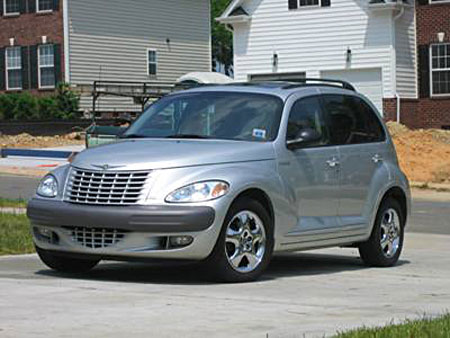 My 2001 PT Cruiser.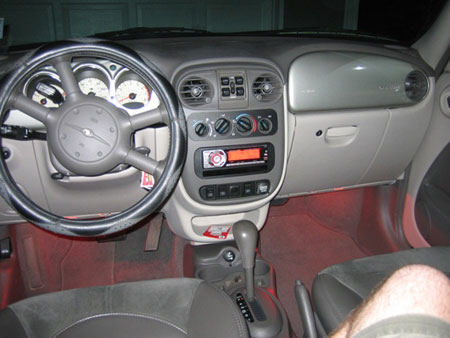 Night shot of the stereo and neons.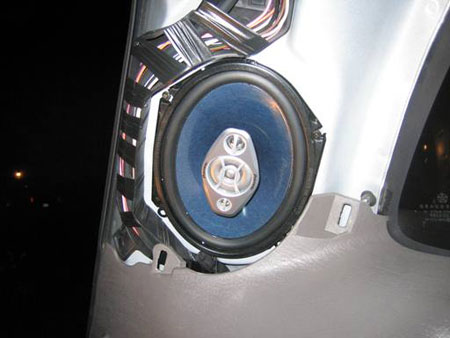 The Pioneer 6"x8" 4 way speakers in the rear pillar.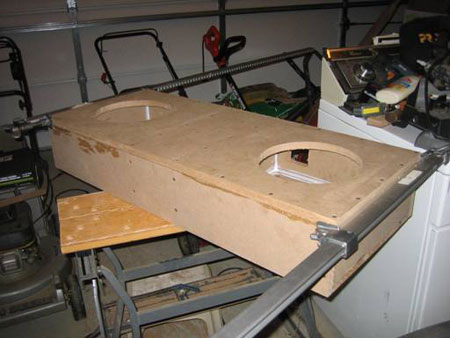 The box building process.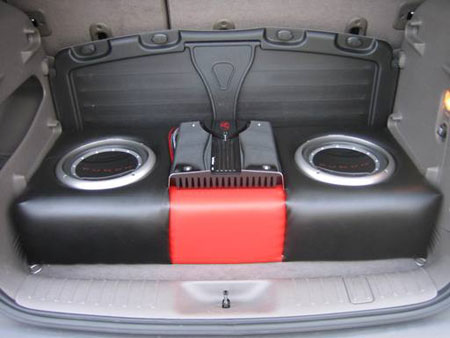 My completed sub box with Rockford Fosgate components.