Jason Jenkin's 1998 Ford Taurus
Items installed:
Pioneer DEH-P5900iB (head unit), Pioneer TS-A6871R (front door and rear deck) 3 way speakers, 1000 watt Memphis audio class d 1 channel amp, 2-ohm dual voice coil 12-inch subwoofers in a custom oak enclosure box (each sub is JBL Excursion Series pushing out each 1600 watts max
both subwoofers together run in parallel giving me a total output power of 3,200 watts alone in my trunk!! Tsuamni 10-farad capacitor that is an 07 model so it is sound activated and when the bass notes hit it is all glowing blue all inside the trunk!! big attention grabber at night time.....
also installed the optional iPod adapter to control my iPod and purchased an in car gps system that i also hooked up to my head unit for long road trips for surround sound driving directions!!
all 4-gauge wires and Streetwires Zero Noise cables all throughout the car.
BEST OF ALL THIS WAS MY FIRST TIME EVER INSTALLING ANYTHING IN A CAR BUT WITH THE CRUTCHFIELD TECH SUPPORT I TRULY TURN HEADS WHEN I HIT THE STOPLIGHTS IN TOWN!!
last thing i have just got done was i have installed 20% window tint all around and strobe lights for show
Installation Description
AT FIRST I WAS SO SCARED TO DO THE JOB MYSELF BUT THEN THE TECHNICIAN TOLD ME TO CALM DOWN AND NO MATTER HOW LONG IT TAKES WE WILL GET YOU FINISHED WITH THIS INSTALLATION TODAY SO JUST GET READY FOR A LONG AFTERNOON BECAUSE IT WILL BE WORTH IT WHEN WERE DONE.......!
Q&A Section
Why did you decide to upgrade your A/V system?
wanted better sound and i got what i asked for!!
What's the first thing you show people about your installation?
my head unit.
Why did you choose these products?
alwalys loved and owned Pioneer products.
What was the most difficult part of the installation?
the cable splicing and running.
What plans, if any, do you have for future upgrades?
maybe going for dvd head unit and flip down dvd monitors later.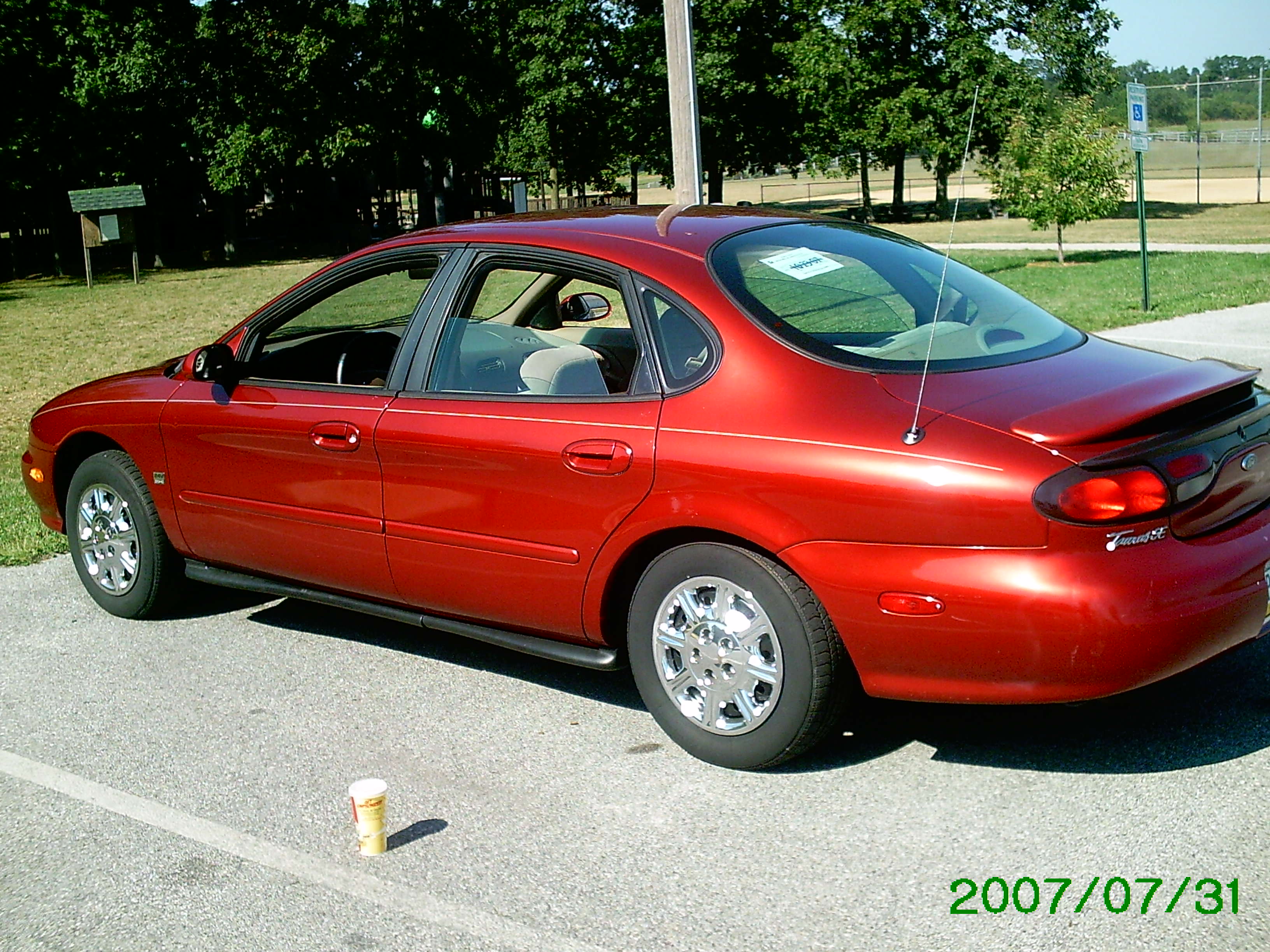 My new ride (without window tints)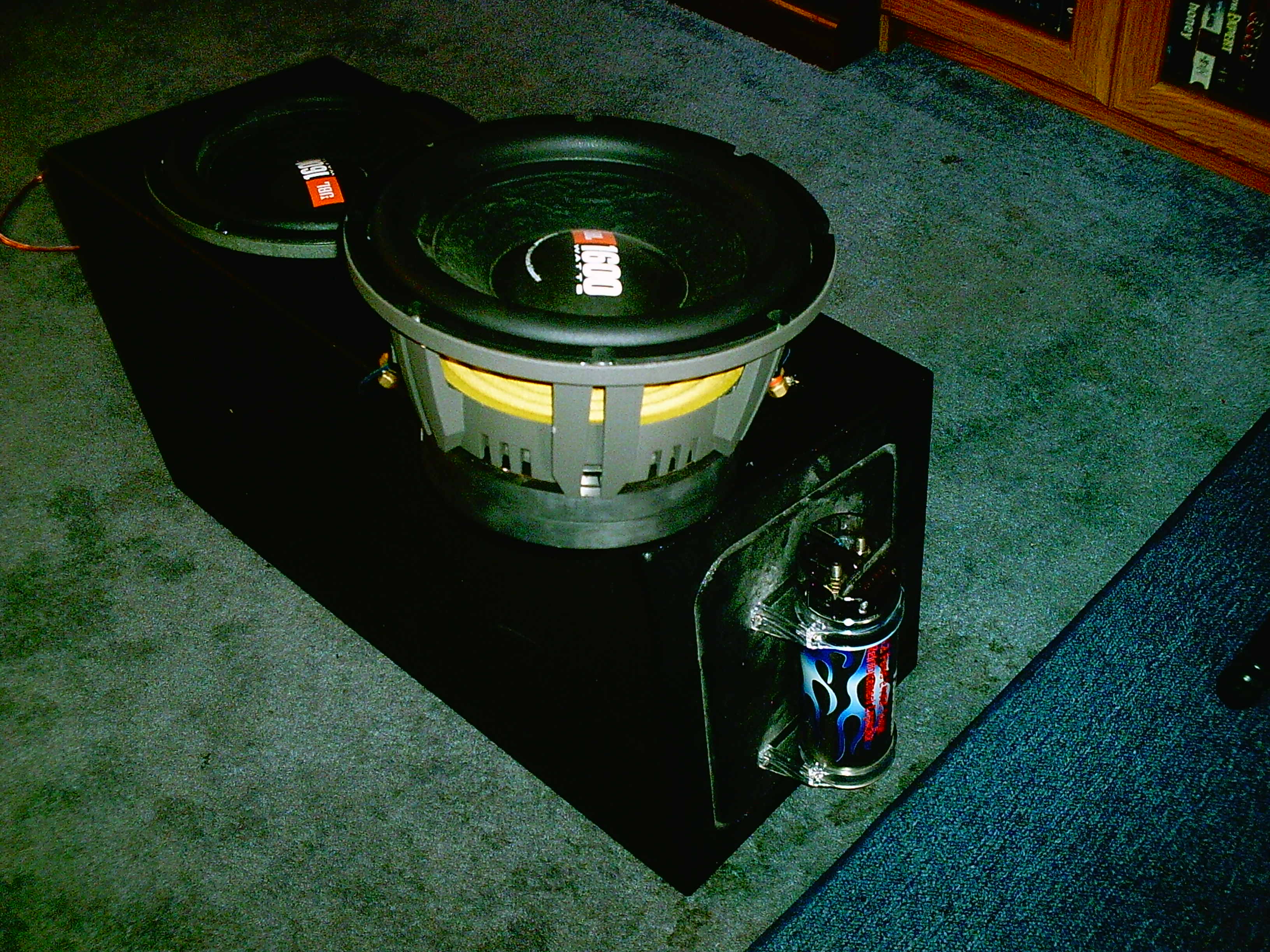 JBL 12-inch subs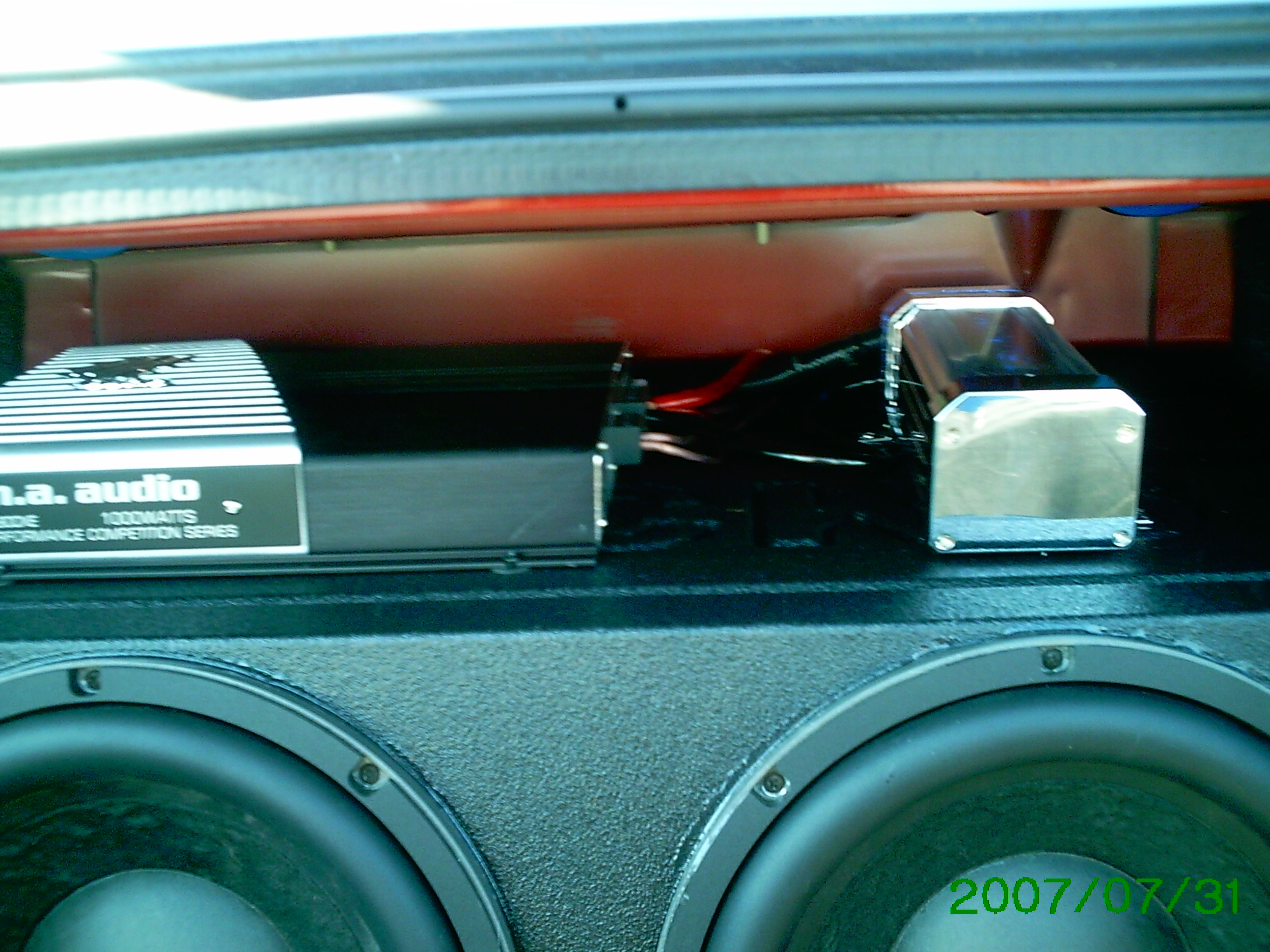 Amplifier and power cap mounted in trunk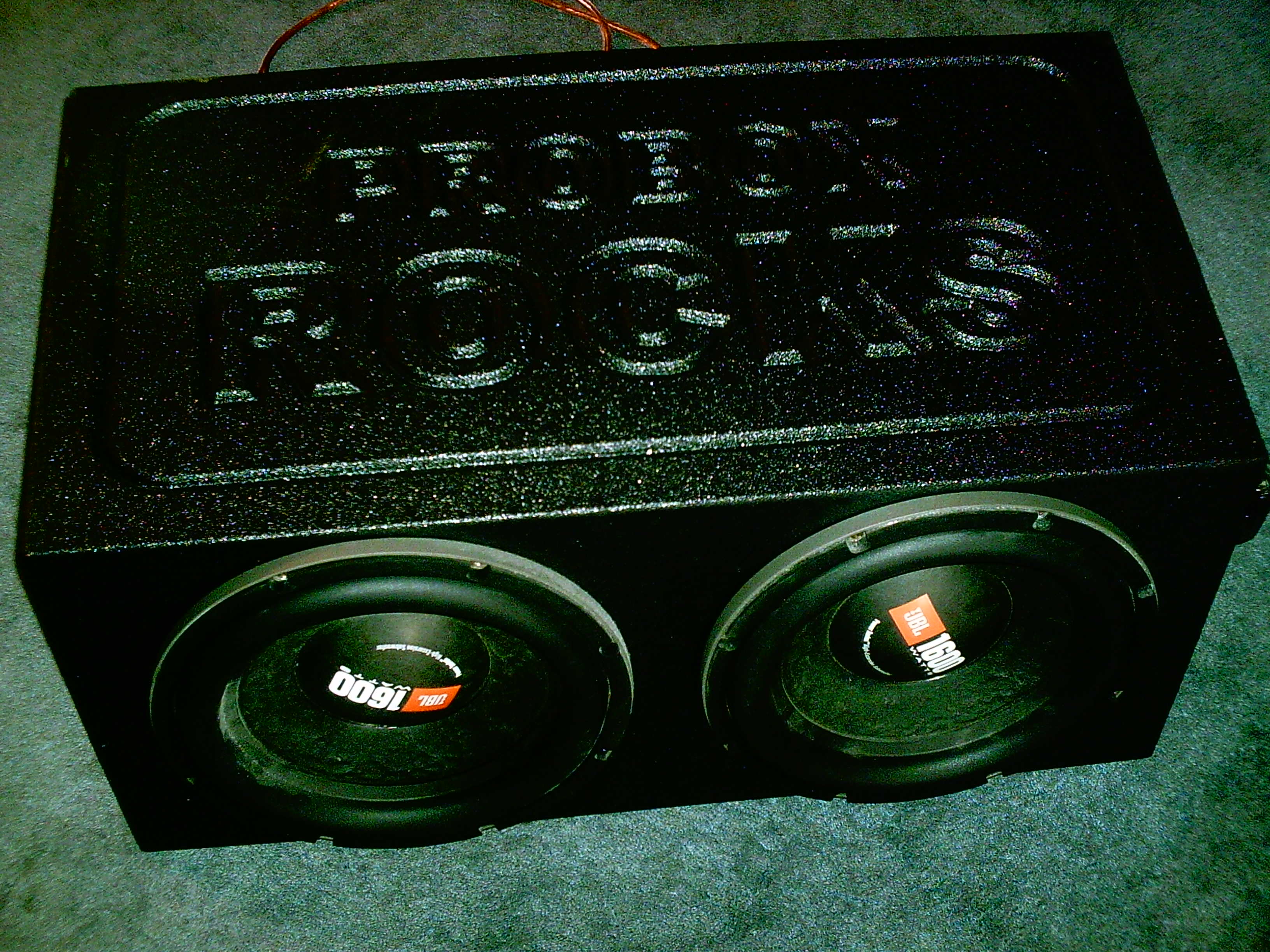 Subs sealed in custom box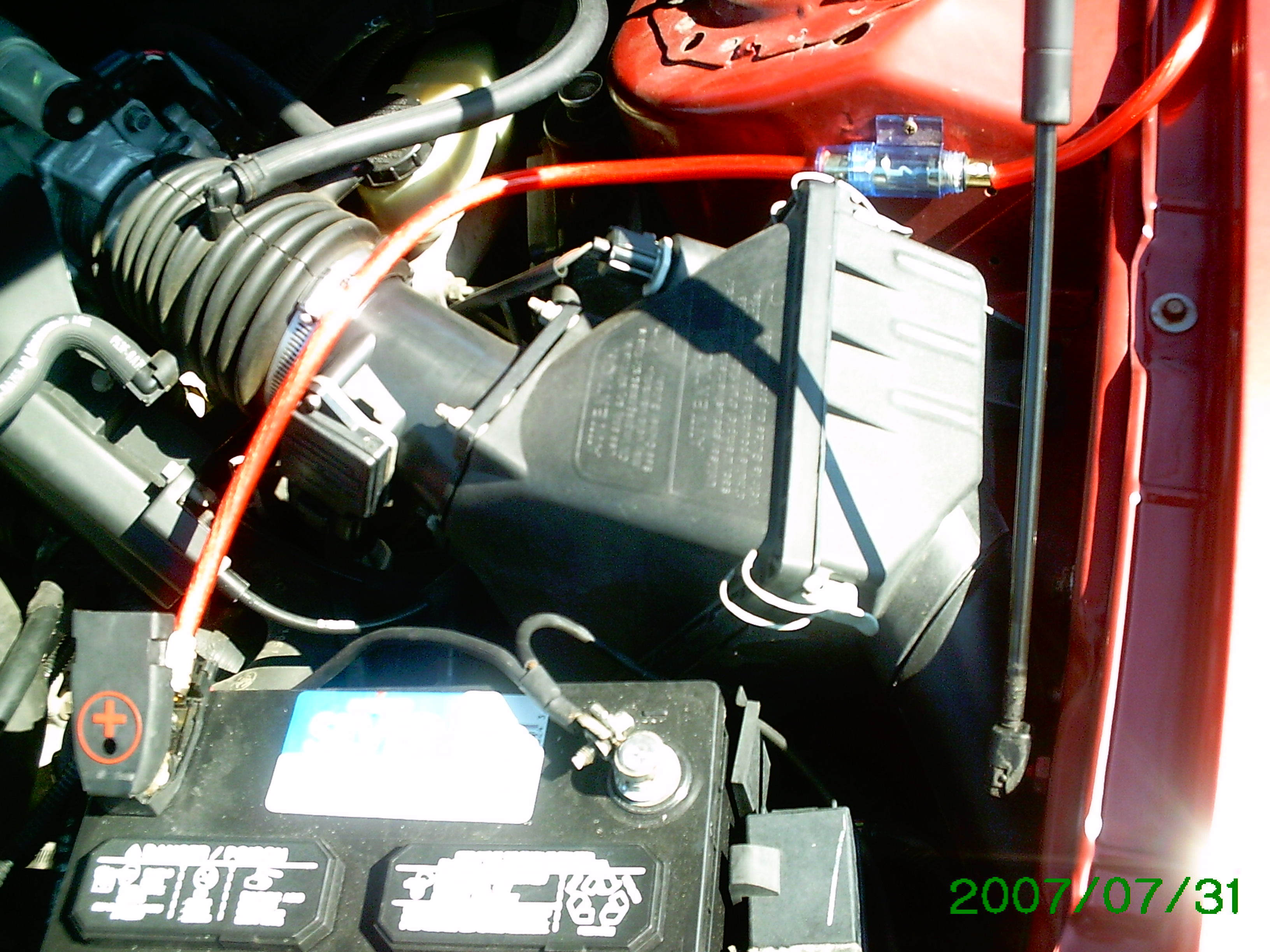 Clean power cable for amp install