Robert Lastinger's 2005 Ford F-250 Super Duty King Ranch
Items installed:
Boss Audio RT1500D 1500 watt Class D Mono Block Amp
JL Audio W3v3 SVC 10
MA Audio Y3057K 5X7 Coax Speakers
Absolute CAP300 3.0 Farad Capacitor
Titanium Power Electrical System
Audio Control EQX OEM Integration Unit
Ford Premium In-Dash 6-Disc Changer
Cobra 29 NW Classic 250 watt CB Radio
Bearcat BCT8 Scanner
Firestick 4ft 1000watt CB Antennas
Silver Line 5in Turbo Back Exhaust
K&N FIPK2 Induced Cold Air Intake
SuperChips Power Pack Computer Programmer
QLogic 10in Double Vented Enclosure
Dukes Of Hazzard Dixie Air Horns (not the cheap electronic ones)
Installation Description
All of the installation work was done by me. It's kinda been a long and tricky process getting the whole thing done. I went from a F-150 with 2 2000-watt 12's to this truck. The space isn't all that great; there is nowhere to put a sub.
I decided on the single JL Audio 10 because it's small and packs a decent amount of punch. For right now it sits in a vented Q-logic box between the front and back seats. The amps were not purchased for this truck. They were meant to go in my F-150, but due to timing they made it in this truck instead. The one thing that I hear people complain about is how hard it is to change settings on their amps. So I figured the space behind the back seat is not big enough for a decent sub, so might as well use it for the amps. All of the amps are mounted on the fold down of the back seat so they are easy to get to. The truck's first installation had MA Audio door speakers all the way around. But they blew too fast, so Alpines now take the place of the front components. The cap is a 3-farad, way too much, but it's what I had to work with. Better to have more than not enough.
The most important part of the install, and my favorite, is the EQX OEM integration unit. I purchased this after the amps and speakers were installed, because the factory sounds pretty bad. The EQX really cleans it up. It's a 15 band 4-way crossover with a 15 volt line driver, and high volt inputs. This system isn't the loudest, or the most extravagant, but is does fit in with the truck. At fist glance you can't even tell that there is a system in the truck. And that's what I like. It's a system designed for the vehicle, not the other way around.
Q&A Section
Why did you decide to upgrade your A/V system?
I'm an audiophile, and I enjoy the work. I'm good at it, plus have you ever heard a Ford factory system?
What's the first thing you show people about your installation?
The fact that all the amps and processors are hidden, and that it's a factory integrated system.
Why did you choose these products?
Well, it's a mix of the high school me, and the grown up me; a little bit of quality and a little bit of cost. Mostly because every one else doesn't have one.
What was the most difficult part of the installation?
Integrating with the factory unit.
What plans, if any, do you have for future upgrades?
Replace the amps with Alpine, and move the Alpine coax's to the rear and purchase Alpine components.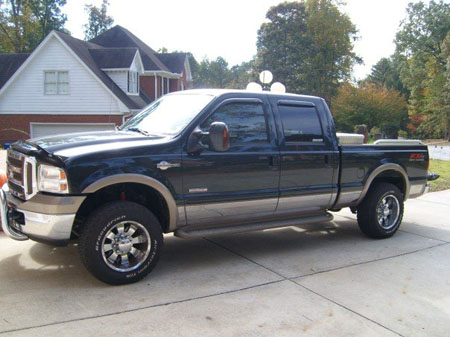 Roxanne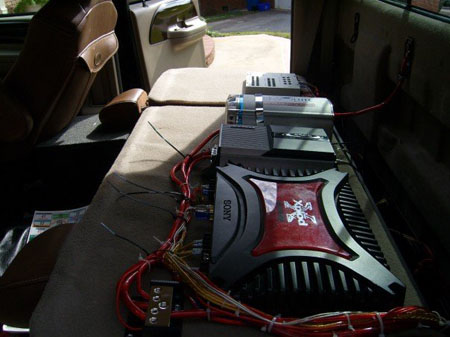 The amp install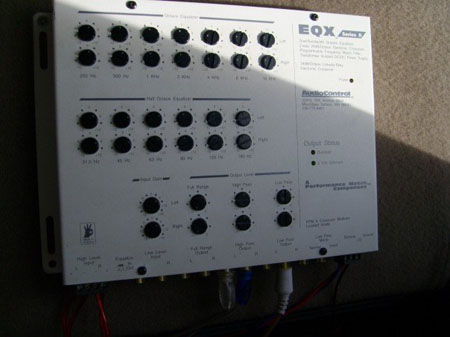 OEM Intergration Unit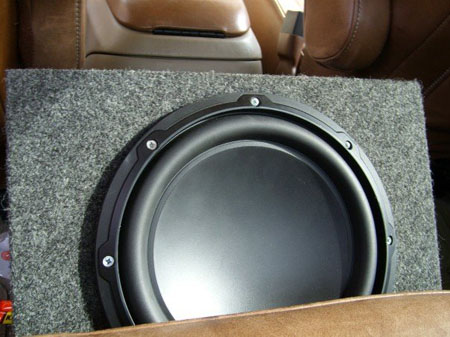 W3 In Old Sealed Enclosure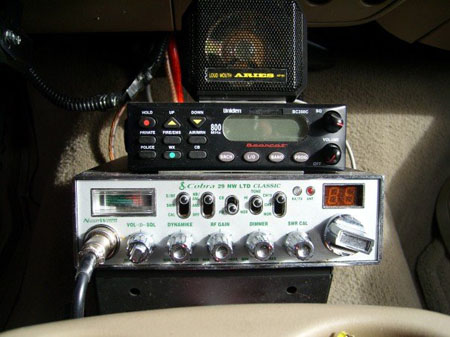 Radio Centralk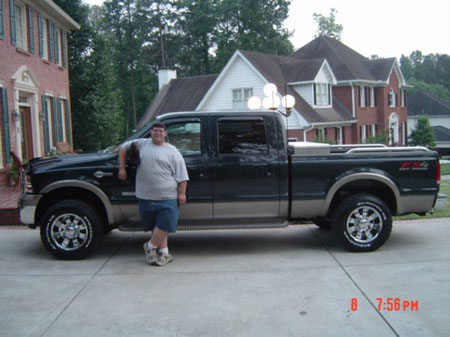 Me and Roxanne