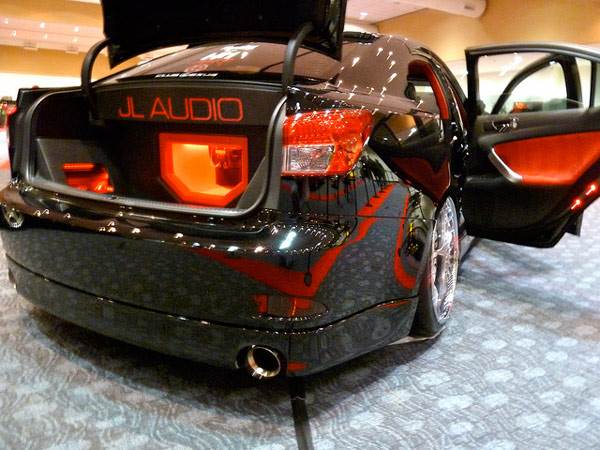 Mariano created a beautiful show car just for the fun of showing it off. Loaded top to bottom with JL Audio and Stinger equipment, this car is not only a sight to see, but one to hear too.
Items installed:
JL Audio 12W7 subwoofer
JL Audio 1200/1 amplifier
JL Audio 600/4 amplifier
JL Audio remote level controller
JL Audio 0-gauge wiring
JL Audio amp stacking kit
JL Audio 4-gauge wiring
JL Audio 300 Amp fuse
Stinger 14-gauge wiring
Stinger 5010 10-Fared capacitor
Stinger SPP-1500D deep cycle battery
Stinger RCA cables
Stinger SPS70 High Performance Power supply 70 amp
Hertz HSK-163 3-way Hi Energy components
Hertz HL70 3" midrange drivers
Stinger Road Kill sound damping
Kenwood KAC-5204 2-channel amplifier
ESS 7" headrest monitors
Audio Control EQS 6-channel equalizer
Cashe Cloc+d Line output converter
Installation Description
Wanted to upgrade my 12" JLW6 and JL Audio 500/1. I wanted to get some more show points and more BASS!!
Q&A Section
Why did you decide to upgrade your A/V system?
Just for fun and car shows.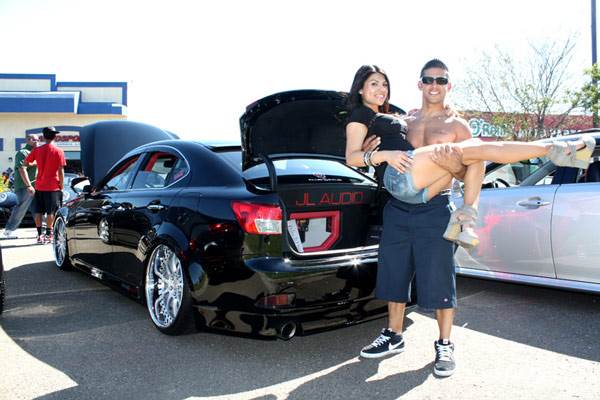 Showing off at the car show
What's the first thing you show people about your installation?
The trunk and installation.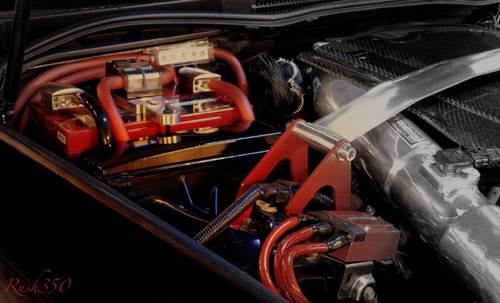 A peek under the hood
Why did you choose these products?
Good quality and I've used JL before.
What was the most difficult part of the installation?
Making the rear fit nicely.
What plans, if any, do you have for future upgrades?
None...it's DONE!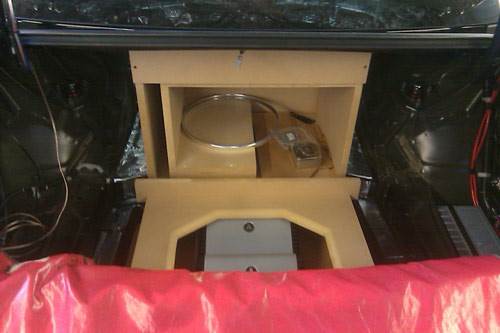 Box and amp rack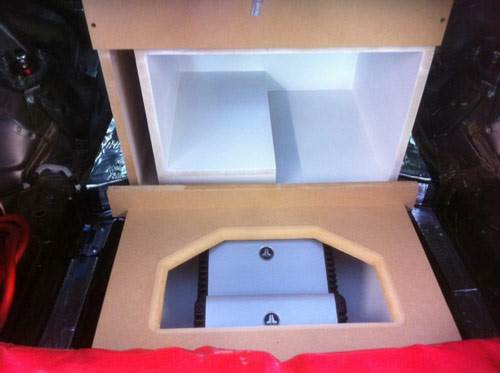 Box and amp rack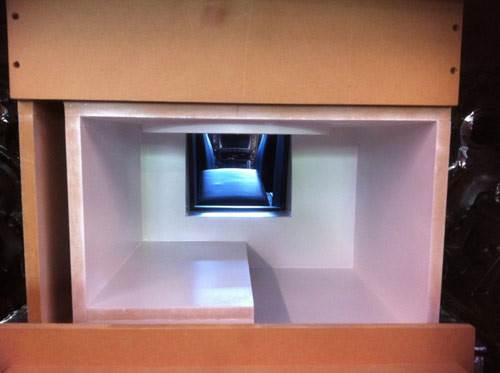 Dash seen through the box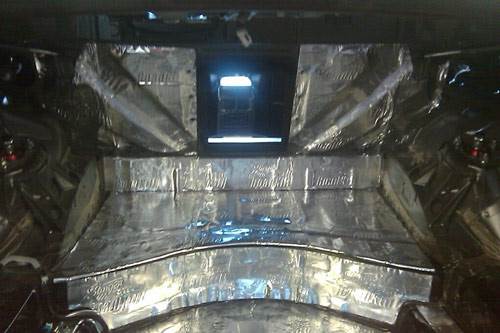 Road Kill sound damping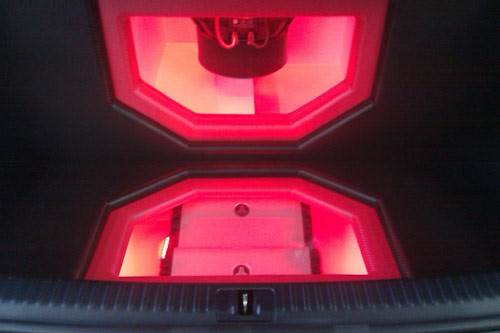 The finished rack-and-box assembly