Items installed:
Custom-built subwoofer enclosure/amp mount
Relocated dash venting for flush faceplate mounting
Metra GM receiver mount
Installation Description
The car's interior was being replaced at the time of the stereo install so I gutted it entirely, and coated all of the interior metal with TRC3 for thermal insulation and corrosion resistance, then applied 120 sq ft of Dynamat "Extreme" to the interior and doors. The wiring was run front to rear in a flat rubber channel attached to the floor, the kind used for computers, and routed for the least amount of noise generation in my car. The interior was reassembled with all new carpet, headliner, Recaro seats, and new sail panels. The front component speakers were mounted in custom-made kick-panels for imaging and remain out of the way of your feet. The rear components were mounted on 3/4" 7x10" panels attached in the OEM 6x9 speaker locations and the sub-box was homemade to match the contours of the rear hatch well and carpeted to match the rest of the car. The amp is mounted between the subs on its own rack and has (2) 12 volt computer fans mounted in the hatch-trim to cool it.
Q&A Section
Why did you decide to upgrade your A/V system?
You obviously haven't listened to a factory 1989 Camaro stereo in some time!
What's the first thing you show people about your installation?
The speaker mounts, they are all unique.
Why did you choose these products?
Quality, reputation, value.
What was the most difficult part of the installation?
Kick panel installs - argh!!!
What plans, if any, do you have for future upgrades?
Different sub box (mounted lower in the well to clear t-tops), Sirius, 140 amp alternator, Kappa "Perfect" speakers, and more power!!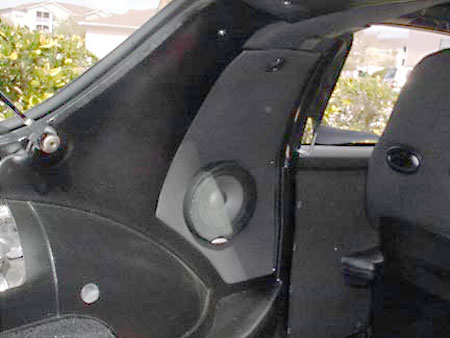 Rear speakers in sail panels (tweeter hidden)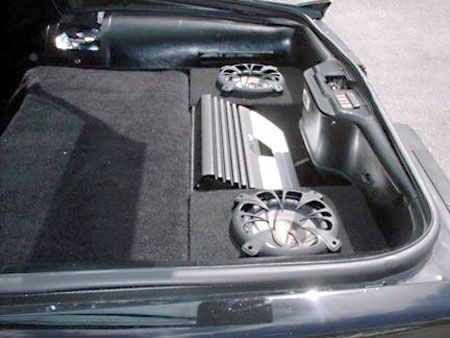 Sub box installed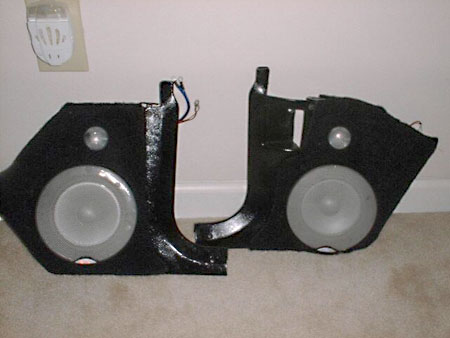 1st set of kicks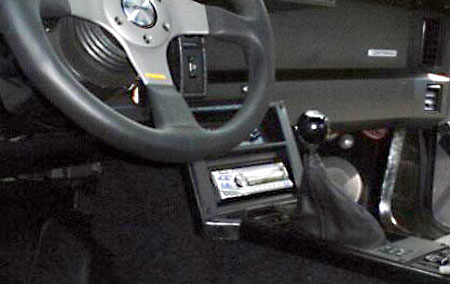 Face plate installed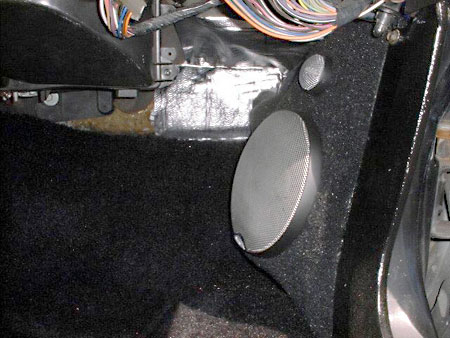 Kick panel install