Items installed:
MB Quart PWD 160 6.5" Midrange Driver
MB Quart PTD 1" Titanium-Dome Tweeter
MB Quart PXD-216 MUSiCOMP Crossover for PSD-216
JL Audio 12w0-8 12" 8-ohm SVC Subwoofers
Pioneer GM-5000T 2-Channel 760w Subwoofer Amp
Clarion APA 450 400w 4-Channel Speaker Amplifier
14-Ga. Monster Cables to the subwoofers
16-ga. Monster Cable to the Speakers
8-Ga. Power wires to the amplifiers.
Installation Description
I started my addiction with an Aiwa head unit. In the days before I knew about car audio, I opted for the Aiwa head unit and Sony XS-W5721 full range coaxials because they were inexpensive. I installed the head unit in the factory double-DIN slot with an adapter. I then installed the sony 5"x7" speakers in the front doors and rear seat panels.
Unsatisfied with the amount of bass that I had, I experimented with 8" woofers, but they weren't enough. To satisfy my cravings for bass, I purchased a pair of JL Audio 12w0-8's. I hooked them up to a Pioneer GM-5000T 760w Amplifier. I put it all in the cargo space of my truck. They rocked my world.
I swore to myself I was done, but my addiction to car audio prevailed. I purchased a Clarion APA-450 4-Channel 400w amplifier, and then used it to power an MB Quart PSD-216 component set in the front doors to satisfy my audiophile needs.
Q&A Section
Why did you decide to upgrade your A/V system?
The factory system was a joke, only suitable for talk radio. I wanted something that would make me feel like I was in the front row of a concert.
What's the first thing you show people about your installation?
I don't show. I sit them in the passenger seat and let them hear. Then, if they want to see, I show them. I guess they see the tweeters or receiver first.
Why did you choose these products?
I started off buying inexpensive products like the Sony XS-W5721's, but as my taste for car audio matured, I demanded audiophile-grade equipment like MB Quart PSD-216's.
What was the most difficult part of the installation?
Wiring up the amplifiers and hiding all the wires. It's difficult to find nooks and crannies for all the wiring.
What plans, if any, do you have for future upgrades?
Where do I start? MB Quart RCE-214's in the rear panels, a Kenwood Excelon receiver, a new (better-looking) subwoofer box, and more midrange drivers and tweeters.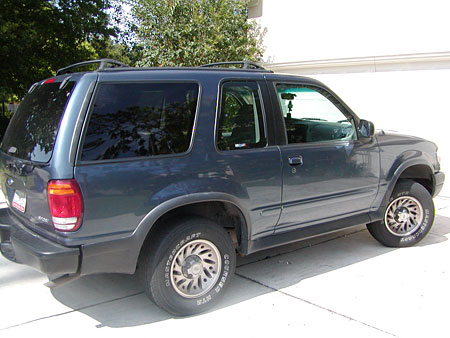 The truck all the equipment is housed in. My 1999 Ford Explorer Sport


My pride and joy- a pair of JL Audio 12w0-8's.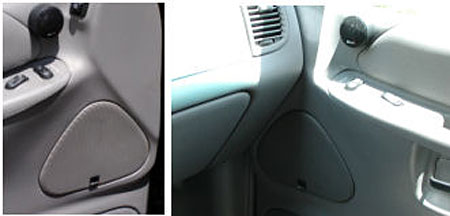 An MB Quart PSD-216 component set is housed in each door, the woofer hidden behind the door panels.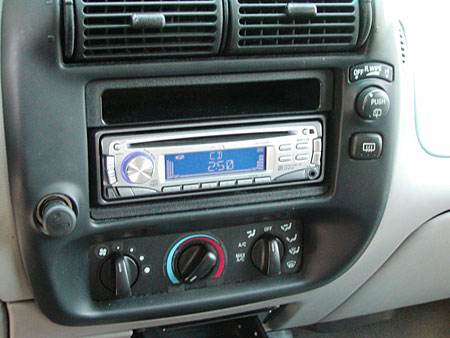 I'm going to replace this soon...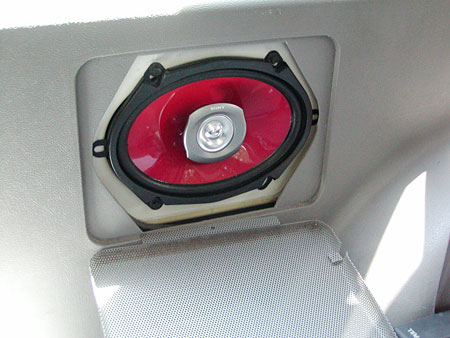 The rear speakers are Sony, and I am going to replace them soon with MB Quarts.