Jeff Peterson's 1995 Chevy Cavalier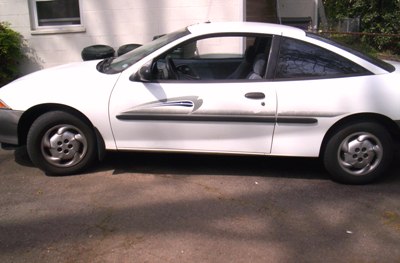 Items installed:
Sony XM-512 4-channel amp (100 x 4)
efx-5002 250x2 sub amp
Pyle 5-1/4 " 2-ways for front stage
RCA 2-ways for rear fill (x3)
(2) Sony p-5 12 " subs
Coustic XM-3 3-way electronic crossover
Rockford Fosgate Power and Ground Distribution Blocks
Tsunami Wire
Installation Description
I installed all the equipment myself. I am a novice installer, and a church sound engineer. Sound clarity is very important to me, and it has to be precise.
Q&A Section
Why did you decide to upgrade your A/V system?
I have a love for good sound quality
What's the first thing you show people about your installation?
My amp board, it's a very bright white, backlit with blue neon
Why did you choose these products?
sound quality and price
What was the most difficult part of the installation?
Building the sub box. I like a very tight but loud bass response.
What plans, if any, do you have for future upgrades?
1 or 2 video screens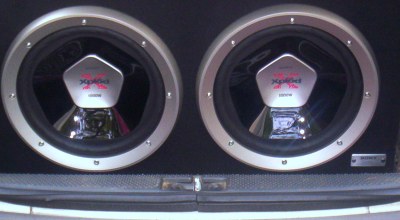 my boomin subs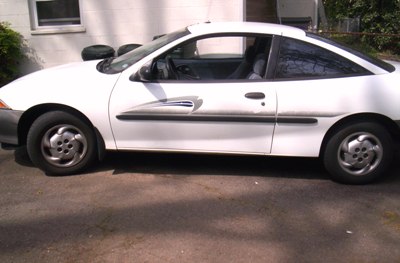 outside shot of the cavy
amp board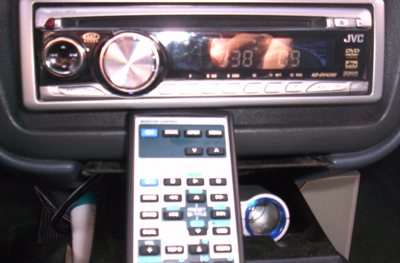 JVC DVD Player w/ Remote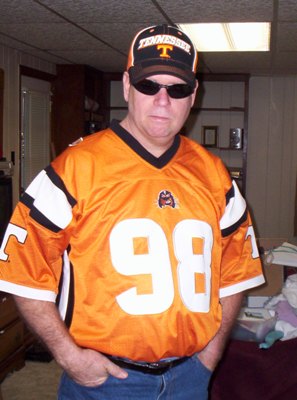 not the greatest pic, LOL"