Items installed:
Batcap 400 cap
2-gauge JL Audio wire
Kenwood 6.5" speakers up front
Audiobahn 4" speakers in back
Installation Description
The Explorer has four 10" Kicker L5 subs in a custom sealed enclosure, two Profile AP2000 amps, and Batcap 400 capacitor, all installed by me. And it's still not finished.
Q&A Section
Why did you decide to upgrade your A/V system?
To add bass.
What's the first thing you show people about your installation?
How much I can flex the body panels on my Explorer.
Why did you choose these products?
Good prices.
What was the most difficult part of the installation?
Nothing.
What plans, if any, do you have for future upgrades?
Add a slot port box and amp racks.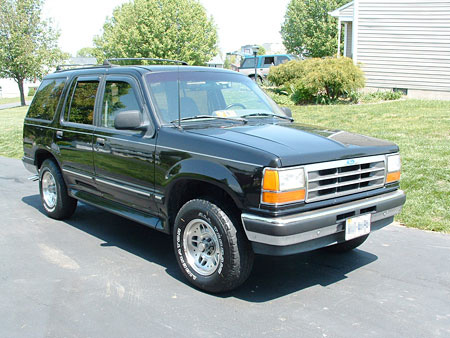 93 Ford Explorer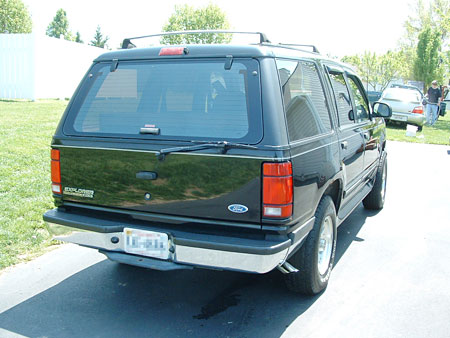 Back view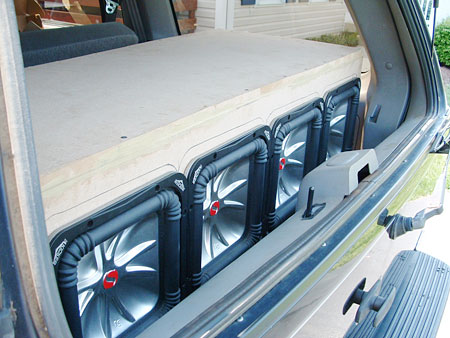 The custom box with four Kicker L5 subs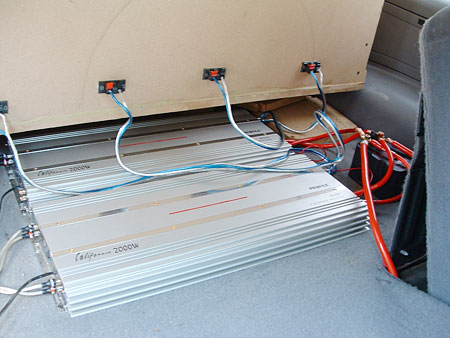 Profile amps and Batcap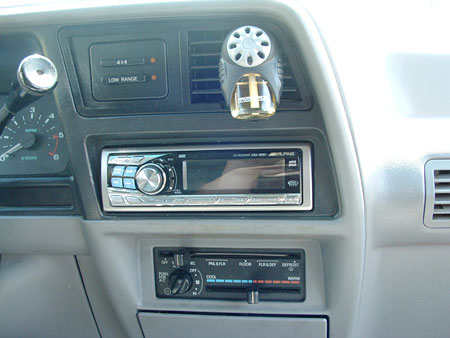 Alpine CDA-9851