Items installed:
Eclipse 8443 Head Unit
Rockford Fosgate 3-way 6"X9"s in side panels
Stinger Speaker wire
Stinger Distribution Block
Custom Enclosure tuned to peak at 45hz common chamber
Custom Trim Panel
2 - 12" Pioneer TS-W306DVC Dual 4ohm parrallel for 1ohm
Custom Sound deadner
Clifford Alarm
Installation Description
When I do an install I always work my way from the front to the rear. This way it helps you to make sure all is done in order. I get all wires and or cables ready for install. I do all under the hood prep and install first. Then I go to the head unit making sure the harness and all other wires and cables are ran properly to the sides of the car. I then go to the front speakers. Watching for clearance issues and running the wires properly through the boots. I then run all wires toward the amps making my way toward the rear speakers. After installing the rear speakers and running wires to the rest I work on amp and sub installation. The best part is tuning the system once all is cleaned up and hidden properly.
Q&A Section
Why did you decide to upgrade your A/V system?
I love music and I enjoy competition at least among friends and local comps.
What's the first thing you show people about your installation?
The clean look and sound.
Why did you choose these products?
The specs for the money and the quality of product.
What was the most difficult part of the installation?
Nothing really the Eclipse is one of the easiest cars to put a system in nowdays.
What plans, if any, do you have for future upgrades?
I would like to upgrade the subs and speakers to Image Dynamic.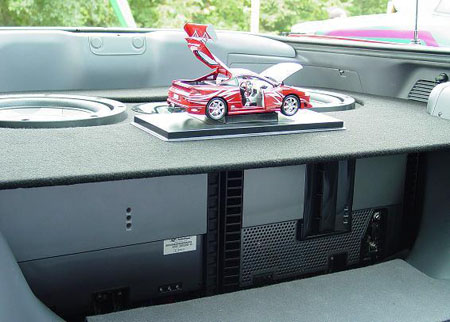 Both amps tucked in under trim panel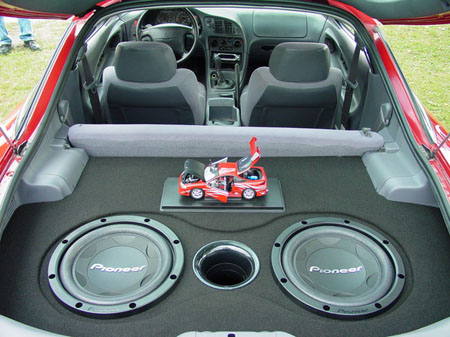 Custom box and trim panel setting off the subs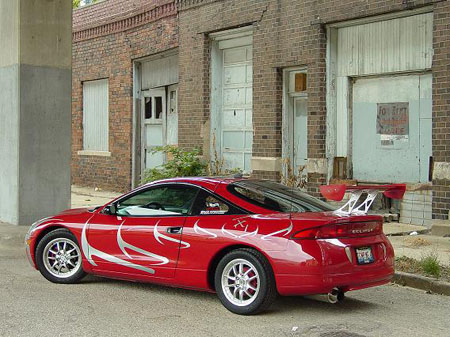 Eclipse RS-T slummin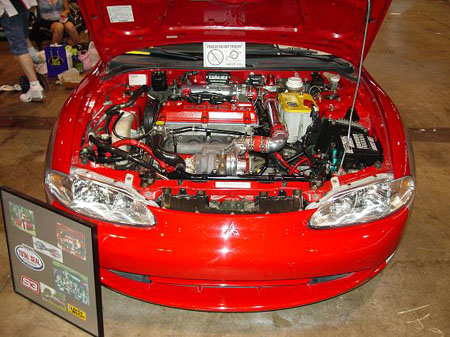 Custom turbo with Optima Yellow Top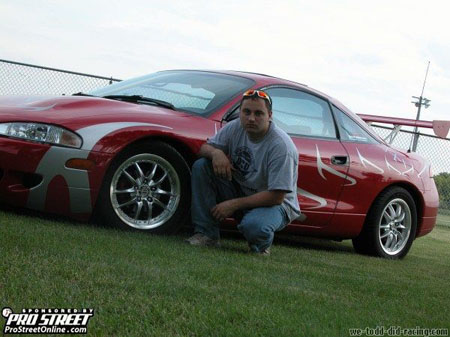 Me and my ride