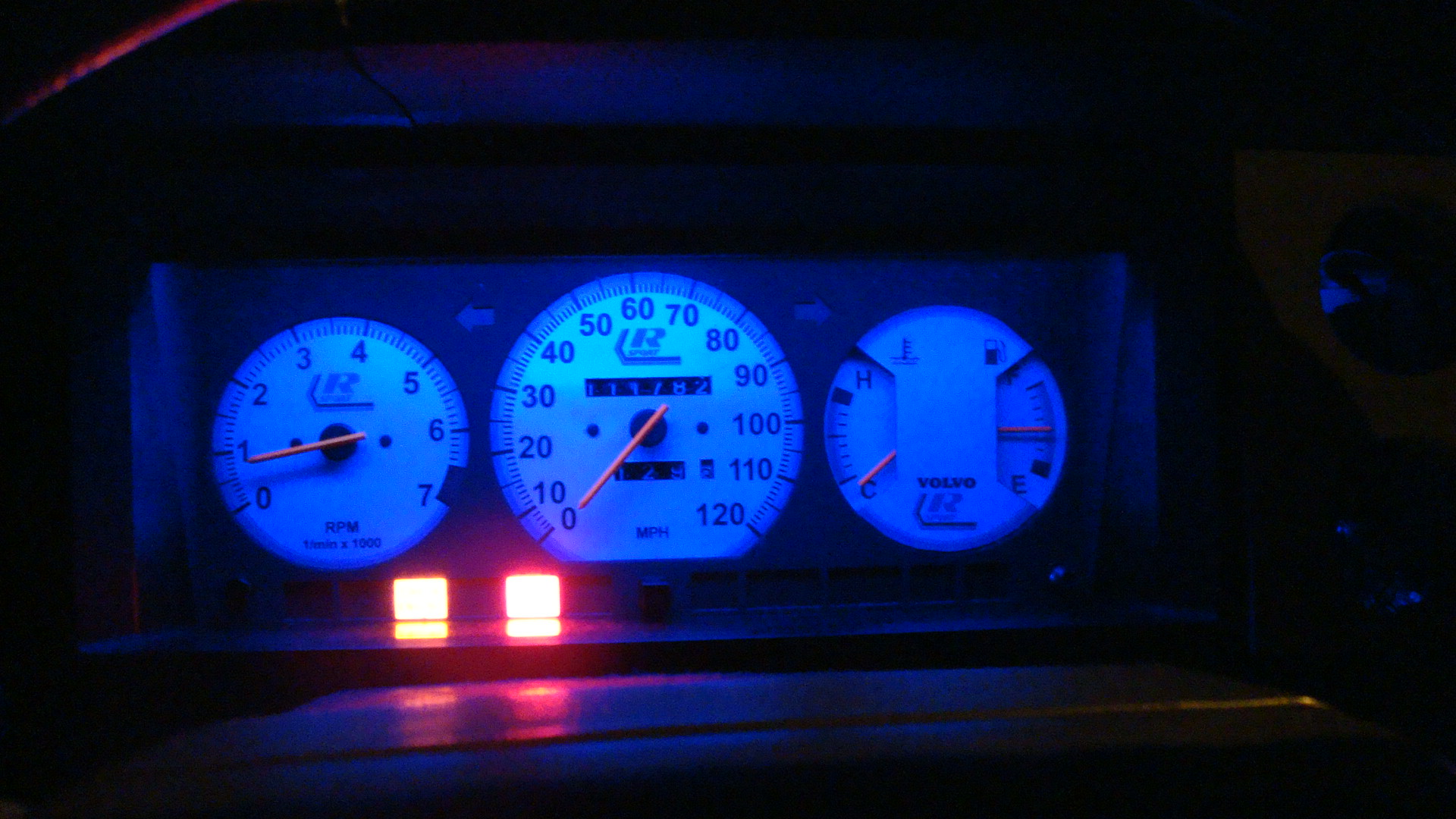 Items installed:
Kenwood 4" rear speakers
Sony 10" Subwoofers
Installation Description
The first stages were easy, just changed out the head unit and hooked up the sub I had on hand. Second stage was changing to 2 subs and a larger amp. Stage three is where I am now: Two Kicker amps pushing 2 subs (soon to be replaced) and component sets front and rear. Cap supplying power to amps, 12 disc changer and Ipod controller running to JVC head unit. It took a few weeks to put the amp rack together and lay it all out and that thing is heavy with all components installed. First fiberglass project was to hold the 6.5" components on the rear deck, it does its job but could look better. The fiberglass took all summer when I had time to work on it. Maybe I'll do the trunk in fiberglass for the subs and amps next year.
Q&A Section
Why did you decide to upgrade your A/V system?
Do you really need a reason?
What's the first thing you show people about your installation?
Custom amp rack
Why did you choose these products?
Quality and price
What was the most difficult part of the installation?
Fiberglass for the rear speakers
What plans, if any, do you have for future upgrades?
New subs and amp rack to be built as a pair next year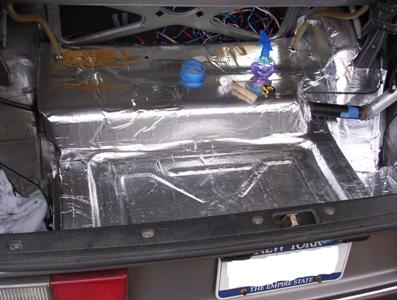 Trunk before install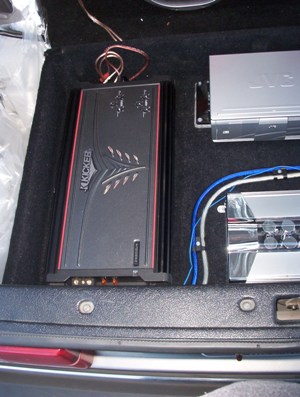 Left side of trunk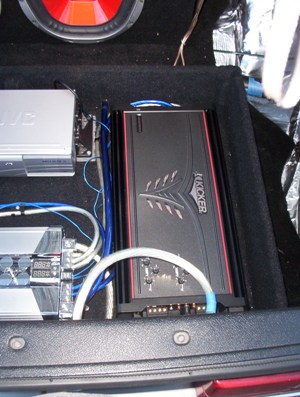 Right side of trunk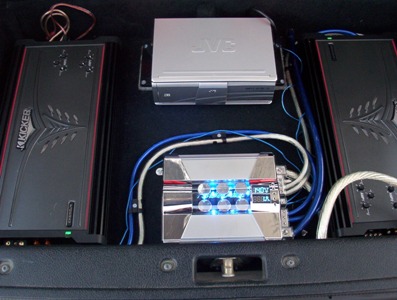 Cap all lit up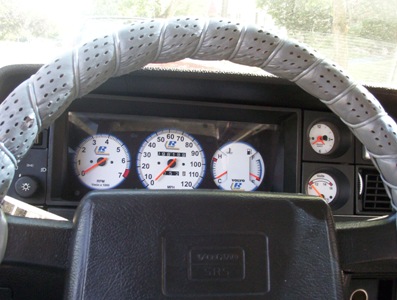 White gauges on a Volvo 240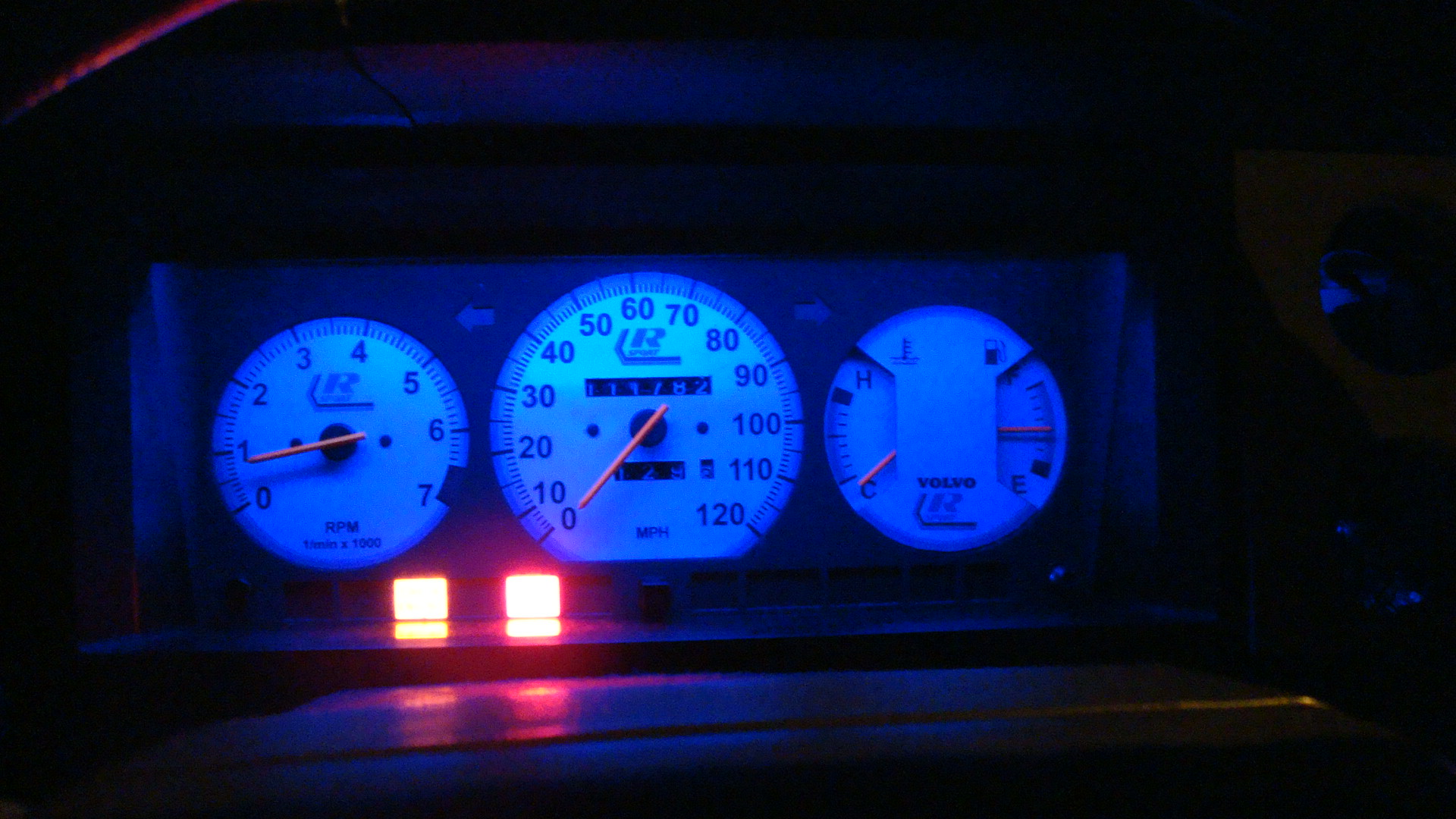 Dash at night