Josh Wainwright's 2005 Chevorlet Cavalier
Items installed:
Audiobahn AS64PQ 4"x6" (front door)
JL audio tweeters 1" (front door)
Audiobahn AS69Q 6" x 9" (rear deck)
Audiobahn AW1206T 12" DVC 4 Ohm subs (x2)
Kicker CK44 4 Gauge 4-Channel Complete Amplifier Kit 05CK44
Audiobahn A6004T 75 RMS X 4 amp
(head unit) Pioneer DEH-P7500MP
Installation Description
Well, after a few days of having this car, the audio in it was, well, not good. I just decided to upgrade just a little, so I first got some Alpine speakers (SPS-460A 4X6 front door and SPS-690A 6X9 rear deck). Don't get me wrong, they sounded great, but just did not have enough power. Next time I will know to look at that better before I buy (50 watts RMS isn't enough for me). So I upgraded to what I have now, which is Audiobahn because I've heard good things about them and I've never had any problems with them. I just have my 6X9's and my (2) 12's hooked up to my 4 channel amp until I get another amp, which will be soon, I hope. It sounds great with just what I have hooked up. I only have 200 watts RMS going to my subs, and they can handle way more (1,100 watts RMS EACH. Wow.). And the bass is already hard, and wow is it loud. I can't wait until it's finished.
Q&A Section
Why did you decide to upgrade your A/V system?
Because stock was horrible, and I love loud music and bass.
What's the first thing you show people about your installation?
What's inside my trunk.
Why did you choose these products?
Because I've never had any problems with Audiobahn and they're very good quality.
What was the most difficult part of the installation?
The 6X9 speakers. They're bigger than normal so it made it difficult to install. Then the amp kit was not that fun because I had to pretty much completely take apart my dash, but in the end it was worth it.
What plans, if any, do you have for future upgrades?
Amp for my subs (Audiobahn A1300HCT 1200W Mono Hi-Current Flame Amp), Capacitor, Kicker panels, and another pair of components.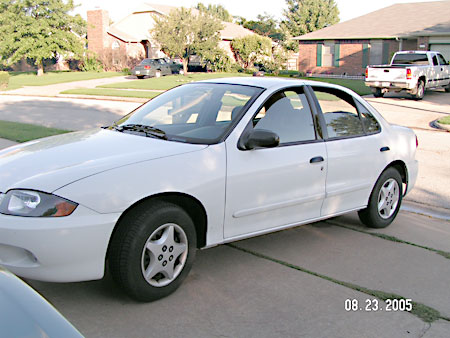 The Cavalier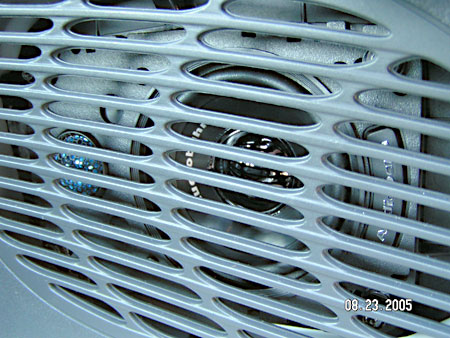 Front Speakers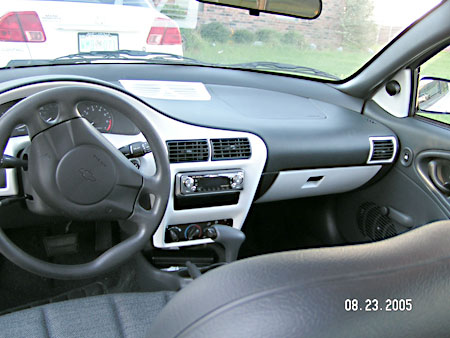 Front Interior and Head Unit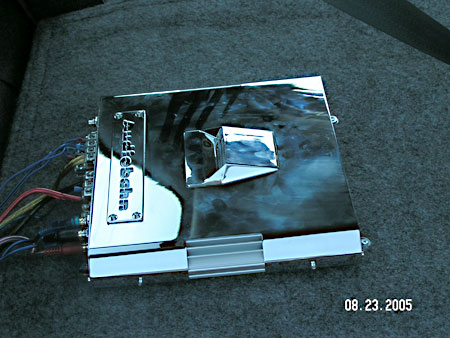 Audiobahn Amp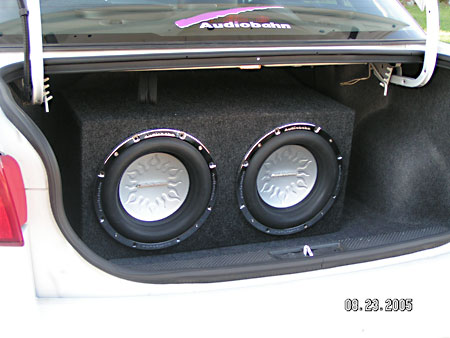 Audiobahn Subs