Doug F's 2001 Ford Explorer
A new stereo system revitalizes this old truck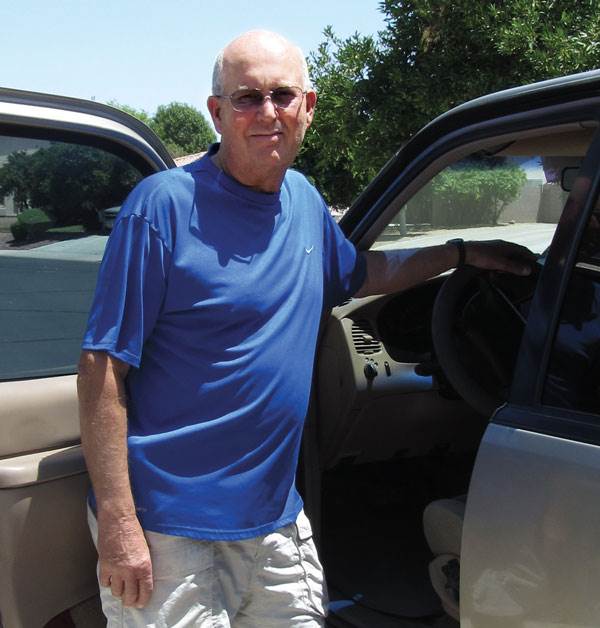 Items installed:

Doug's factory stereo (left) and new, great-sounding JVC receiver (right).
"I can really do it myself?"
Doug, a retired chemist in Mesa, AZ, has spent a good deal of his life on the road. But in all that time, he'd never listened to anything but his factory stereo system.
When he read and watched our Car Stereo Proving Ground series, the scientist in him became intrigued by the quantifiable difference aftermarket gear makes. After making a few phone calls, doing some research using Outfit My CarSM, and watching a few of our installation videos, he decided to take the plunge and upgrade the stereo and speakers in his 2001 Ford Explorer.
The new gear
Doug chose the JVC KW-R900BT double-DIN (4" tall) CD receiver because he wanted to utilize all the dash space his Explorer has to offer, but didn't need an in-dash video screen. For the sound in front and back, he went with two sets of 6"x8" Infinity Reference X full-range speakers, which are designed to fit most Ford speaker openings perfectly. To make sure he could keep his factory steering wheel stereo controls, Doug also wired in an Axxess adapter.
Crutchfield tech support: no problem too big or small
From start to finish, the MasterSheets™ we sent Doug for his Explorer provided exactly the guidance he needed to take apart and reassemble his dash and door panels. He did get in touch with us a couple of times, however, for help with a couple of tasks.
Early on, Doug had a little trouble using his DIN tools to slide his stereo from the dash. DIN tools can be surprisingly tricky to work with, so this wasn't an unusual call for us to get. After getting the tips he needed, the rest of the disassembly process was smooth sailing.

After getting some tips from our tech support on how to use his DIN tools, Doug had no trouble getting his stereo out of the dash.
Later in the installation, Doug turned to us again for advice on creating a bottom-support bracket — the factory stereo had one that was a bit too tall for the new receiver. Doug ended up using a universal back strap to create a support that fit in his dash perfectly.

Doug used a back strap to create a support bracket for his new stereo, which replaced the too-tall factory original
New speakers for the front and rear doors
Doug was surprised to find that he had the easiest time removing the door panels, again, thanks to our MasterSheets. Once inside the doors, removing and replacing each speaker was simply a matter of removing and replacing four bolts, plus plugging in a simple wiring harness for each one.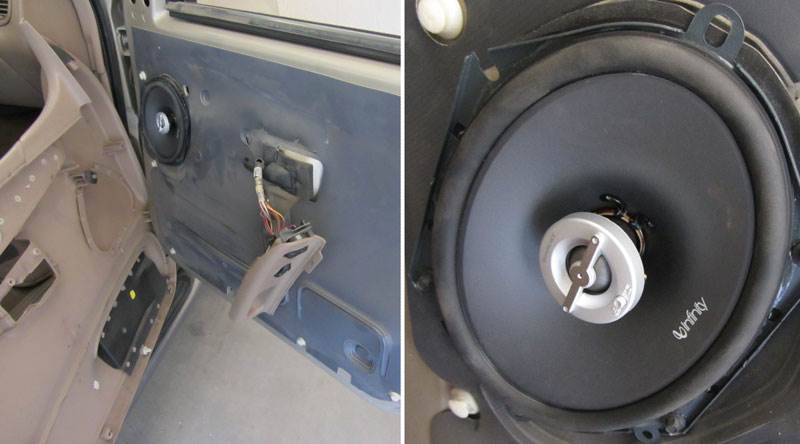 Doug found removing the door panels to be the easiest part of the installation
Adding the steering wheel controls adapter
This was the most challenging aspect of the installation, in that it involved finding two wires in the factory stereo harness and tapping into them.
Luckily, Axxess provides excellent documentation, making it relatively easy to identify the necessary wires. The adapter also taps into the receiver's power and ground leads. Doug laid out the parts for his steering wheel controls adapter before looking for the wires he needed to connect.
The effort is worth it, though. In years past, installing a new stereo meant losing the volume and track controls on the steering wheel; it's nice not to have to give those up.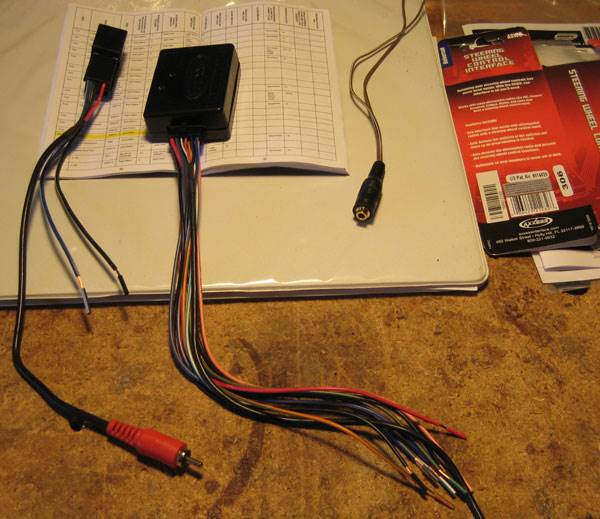 The Axxess steering wheel controls adapter
The finished product
Doug couldn't be happier. Even with the two calls to our tech department, his installation went smoothly, and his system sounds fantastic — it was well worth the wait.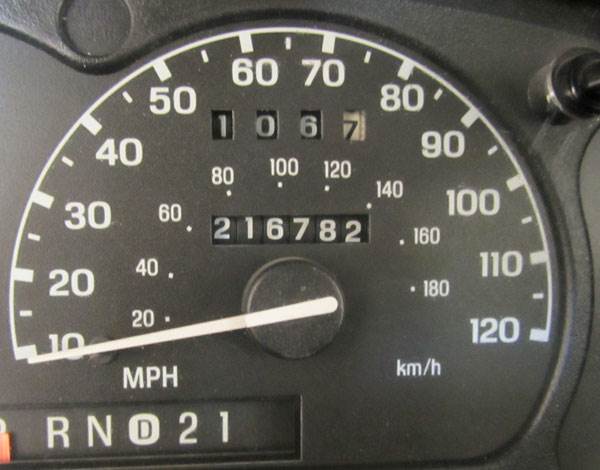 Doug waited 216,000 miles before installing a new stereo system.
---
Vehicles in the Custom Car Showroom are submitted by customers and fans, and edited by Crutchfield writing staff. You can find more of these articles on the Showroom main page.