Is the car CD player dead?
Recent survey says "not quite yet"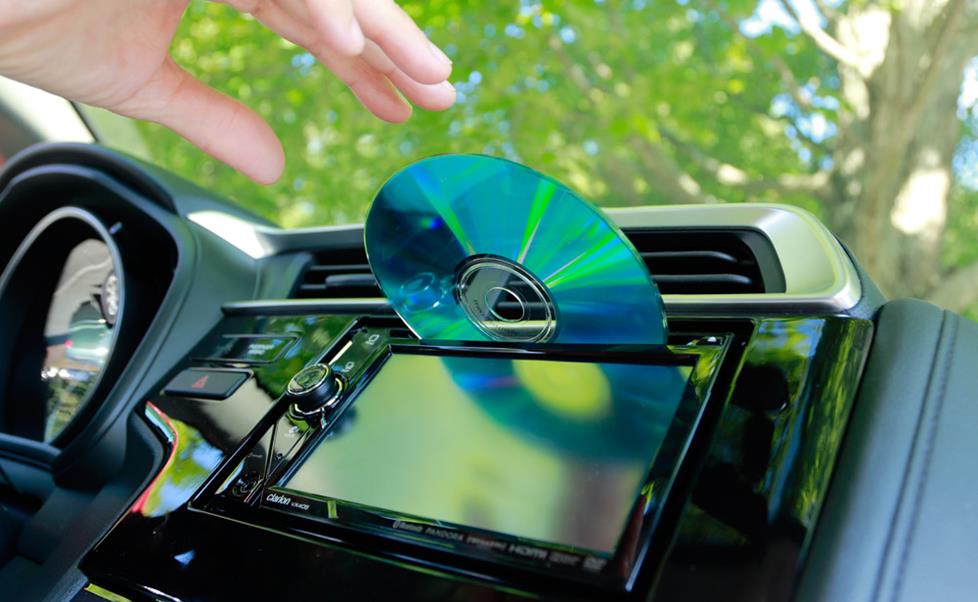 Remember when your only option for music in the car was the AM/FM radio? Unless you were born before 1960, it's not likely. Despite the many changes in media formats and sources over the past half century, AM/FM radio is still the top choice for drivers, according to a June 2016 survey by Strategy Analytics called "Usage of In-Car CD Players Continues to Drop, but What Will Replace Them?"
Radio rules for now
Derek Viita, Senior Analyst and report author, commented that although usage of the in-car AM/FM radio continues to decline, it "remains tops for usage and interest, primarily driven by the desire for up-to-date traffic information without the data connection that most popular traffic apps require." So even though more people are turning to their smartphone apps to learn about traffic in their area, most still hear about it through timely on-air local radio reports from their favorite DJs.
In-dash CD players hold on for dear life
The survey also indicated that demand for in-vehicle CD players as a "must-have" feature has fallen to historic lows. But despite the rise of in-dash app interfaces such as Apple CarPlay™ and Android Auto™, a clear contender for the primary information/entertainment platform has yet to emerge to supplant the traditional compact disc-playing AM/FM radio.
Bluetooth® makes integrating the phone easier
With Bluetooth becoming standard in more vehicles, it's easier than ever for drivers to hear music through their devices without worrying about the right adapter or cable. And nearly every new aftermarket receiver beyond the most basic entry-level models offers Bluetooth connectivity, typically with some sort of music control.
Portable sources come on strong
"The only source in the U.S. and Europe that continues to show steady (though slow) growth in interest is an in-vehicle connection to apps," added Viita. The report shows that demand for these types of connections — as well as hookups to portable media players — has levelled off after explosive growth through 2015. Apple CarPlay and Android Auto seem destined to battle it out for in-dash superiority, but aftermarket manufacturers are wisely trying to integrate both platforms in their touchscreen receivers when possible.
Does streaming spell doom for discs and MP3s?
Not only are Apple CarPlay and Android Auto great for playing music stored on smartphones, they're both compatible with established music streaming services such as Pandora and Spotify. As these services (including Apple Music) become more popular, not only does the compact disc seem doomed to irrelevance, but the concept of digital file storage starts to recede as well. If you're ready to give up on CDs but not making the move to streaming any time soon, check out our article about MP3s and bitrates.
We still believe in the in-dash CD player
Despite the doom and gloom in the Strategy Analytics report, we're willing to bet that CD players still have a lot of life left in them. In fact, they'll likely be on the road longer than your current vehicle, and maybe even the next one. Despite their lack of convenience for accessing a large library of songs at once, they still sound great and don't depend on your phone or tablet to deliver the musical goods.