Kennedy F's 2007 Jeep Grand Cherokee WK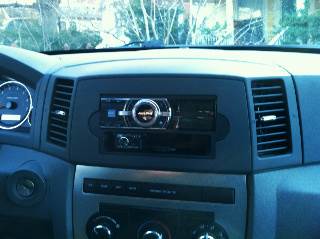 Alpine iDA-X305S with subwoofer level control
Items installed: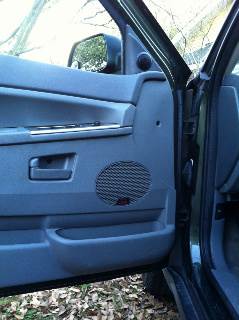 Installed the Type-R's, adding tweeters in door sail panel
Installation Description
I first began my research for a HU that had a 24-bit DAC connection for my iPod that I could connect and hide in the glove box. However, the ability to realistically control 100GB worth of music while driving was a MUST. I couldn't have asked for anything better when I found Alpines iDA-X305S Digital Media Receiver! With the over-sized wheel in the middle that becomes the iPod click-wheel, the ABC search function, and bright display makes any amount of music manageable. Another plus in my opinion is the lack of a CD player which gives the HU and more solid/clean install.
Always satisfied with Alpine, I added the new Type-R components up front with the tweeter relocated from the dash to sail panel and Type-R 2-ways in the rear. All of this, of course while applying Dynamat to every panel I could get to.
Wanting more from the low end, I installed 2 JL 10's but trying to save space I found the Alpine PDX-5 which gave 75w to the doors and 300W to my 10's....perfect. With all 1/0 gauge premium wire used for Big 3, each channel is getting more than enough power from an amp the size of a phone book (needless to say this amp is that awesome even without the Big 3).
With the large array of music choices I had at my finger tips now, I added a level control under the HU to control the JL's. I am now riding in Alpine euphoria due in large part to my newest addition, the IMPRINT digital sound processor. The only feedback I get from others is...."WOW", which says it all. This little addition has taken my audio to a level no other addition could possibly do.
Q&A Section
Why did you decide to upgrade your A/V system?
I went to a military college and music allowed me to get away. So naturally, it became my life/passion and honestly I just love rockin' out!
What's the first thing you show people about your installation?
You mean after they ask what size and how many subwoofers I have? :) I just open the glove box and show them the tiny IMPRINT box and tell them it's the true workhorse.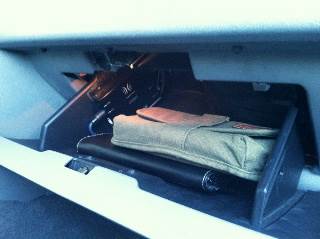 Alpine IMPRINT tucked away in glove box
Why did you choose these products?
I chose Alpine because I love the quality and innovation. I know there are in fact far greater SQ speakers, but w/o going PRO you can't beat the new Type-R's clarity. (Personally)
What was the most difficult part of the installation?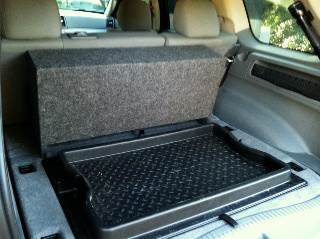 Custom dual 10" sub box made for Wranglers, but fits like a glove in WK's
I would have to say when I decided to add subwoofers to the SQ. My Grand Cherokee has very little cargo room as it is, so a large box and multiple amps were out of the question. I reeeeally got look when I found that the box made custom for Wrangers actually fit snug against my angled back seats and still allowed a reasonable amount of cargo room.
Alpine PDX 5-channel amp under floorboard and recessed to hide all wires
What plans, if any, do you have for future upgrades?
The only thing I will be changing anymore with the Jeep is new IMPRINT test positions. I've kept a log of each one and still seeing if I can find that "one" setup.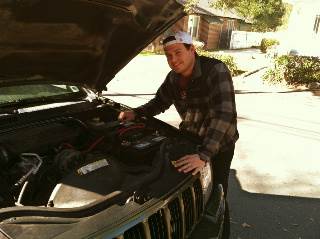 Routine check on all the wiring!
---
Vehicles in the Custom Car Showroom are submitted by customers and fans, and edited by Crutchfield writing staff. You can find more of these articles on the Showroom main page.