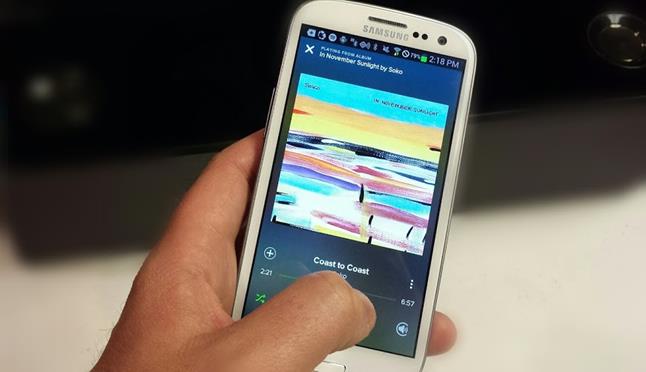 Spotify Connect, featured on select A/V receivers and powered speakers, is a wireless way to enjoy Spotify music.
Select, play, and control music from your phone or tablet. The Spotify server communicates directly to your receiver or powered speaker via your home Wi-Fi network. You can make calls, play videos, or use other apps on your phone, all without interrupting the tunes pumping through the speakers.
How it works
The first step is to download the latest version of the Spotify app for your Android™ or iOS® device. You'll need a Spotify Premium account.
Connect your receiver or portable speaker to the same home network as your smartphone or tablet, using the gear's specific instructions. Make sure the gear has the latest firmware update and your mobile device is connected by Wi-Fi.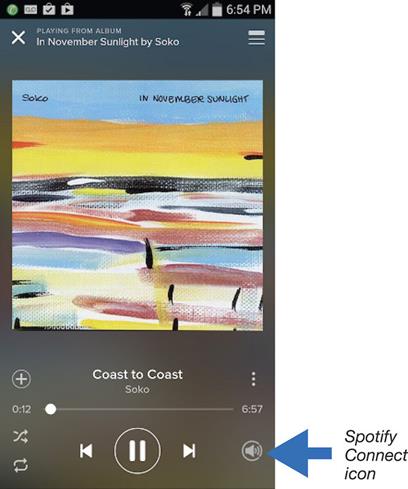 Open the Spotify app on your Android or iOS device. On the "Play" screen, you'll find the Spotify Connect option in the form of a "speaker" icon at the bottom right-hand corner. When a white circle appears around the speaker, a Spotify Connect compatible device is available. Tap the icon.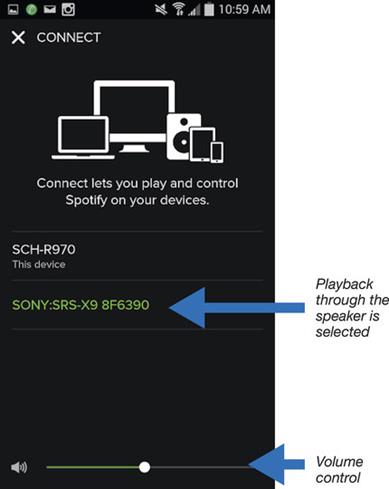 Choose whichever device you'd like to play your music. Control the volume directly from the Spotify app. You don't have to stand right next to the speaker, feel free to move around your home within the network.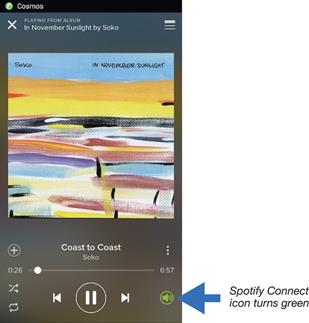 When the speaker icon turns green, you are connected to the A/V gear.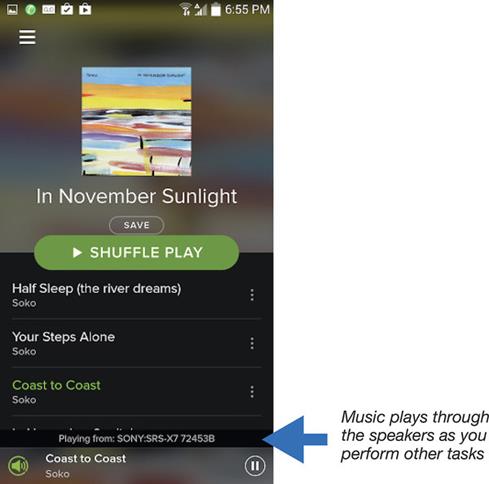 You can now control Spotify, use other apps, or make phone calls, while music plays through the connected speaker or system.
Compatible Gear
Here's a list of gear with Spotify Connect:
Your computer
Play music through the Spotify app on your computer, using your phone or tablet as the remote. Connect a pair of good computer speakers, and you've got a powerful, easy-to-use setup.
A/V receivers
Most Internet-ready home theater receivers, many network players, and some preamps.

(Check the product bullets for "Spotify Connect," or ask an advisor)
Multi-room systems, portable speakers, and wireless network players