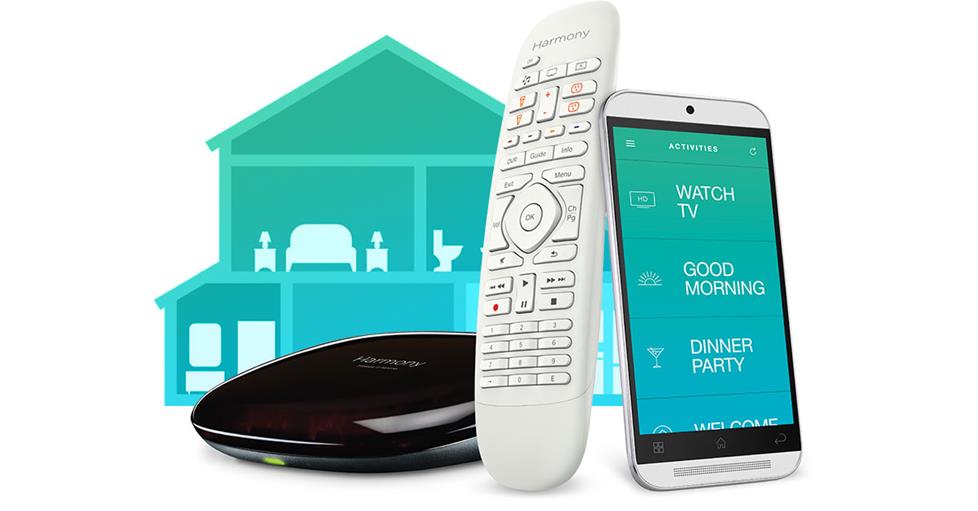 The Logitech® Harmony® Home Control lets you control virtually all your home theater components and home automation devices with a single remote and compatible smartphone app.
Why choose a universal remote?
A universal remote consolidates all the command functions of the remotes (or remote apps) it replaces into a single device. And that means you can have one-button commands to turn on and control your entire system.
Watching TV can be as simple as pressing a single button marked "Watch TV," and let the remote fire up your receiver, TV, and cable box. It greatly simplifies operation — not only for you, but for other family members or house guests who might use your system.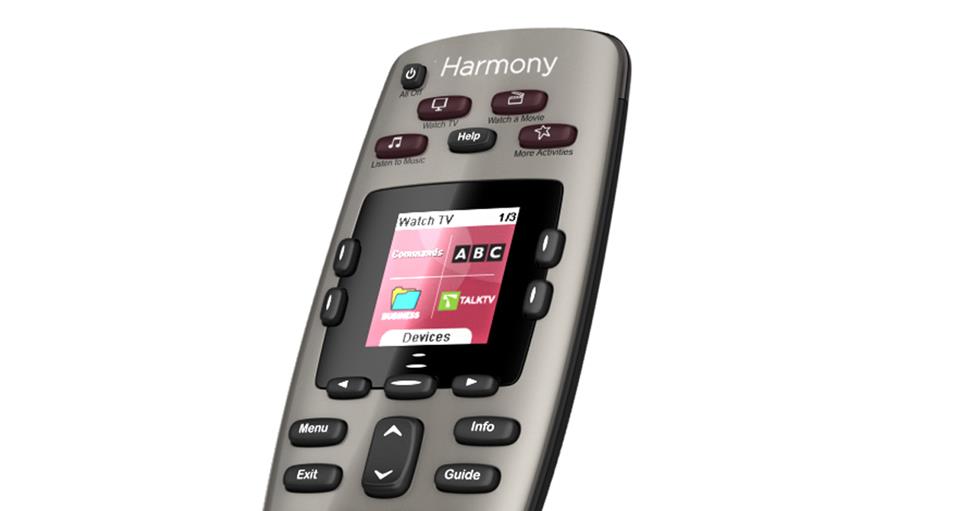 The Logitech Harmony 650 features a customizable color screen.
Touchscreens for greater flexibility
Some of the most sophisticated remotes use a touchscreen LCD. Operating a remote's touchscreen is similar to that of a smartphone. Some touchscreen remotes offer button layouts and icons that are fully customizable — so you only see the controls you really need.
Remote plus smartphone
An advanced type of universal remote — such as Logitech's Harmony remotes — also uses a smartphone and tablet app for further accessibility. Just as the physical universal remote can replace a box full of single-component remotes, the universal remote app can replace the single-purpose control apps on your device.
This type of system features a hub that connects your home Wi-Fi® network to your home theater system. This lets you use Wi-Fi commands broadcast from your smartphone or tablet to be relayed to your components. The hubs sometimes have IR blasters that can be attached to your components that aren't connected to your network. These are used for components that are stored in cabinets or otherwise out of the line of sight for infrared commands.
A handheld remote is also part of the system. The remotes for these advanced systems usually have touchscreens (in addition to control buttons), and sometimes swipeable touchscreens that mimic the operation of those on smartphones and tablets.
Lights, thermostats and other "smart" home functions
In the case of Logitech Harmony remote systems, that Wi-Fi connection gives your remote access to far more than just your home theater system. Most home automation devices, from smart thermostats and light controllers to home security cameras use your home network to receive commands and send data.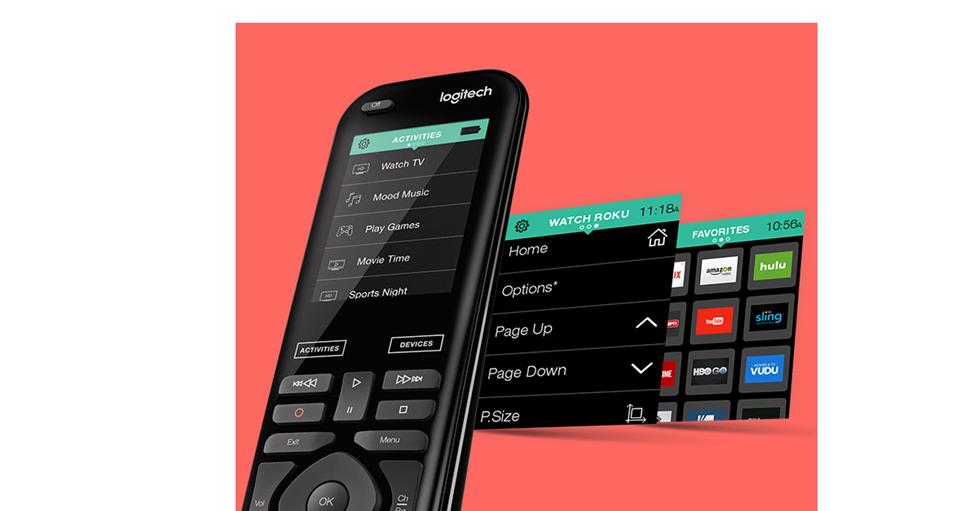 The Logitech Harmony 950 universal remote features a swipe-and-tap color touchscreen.
Harmony Smart remotes can not only control those devices, but also incorporate them into macros. So in the morning, for example, a single finger tap could adjust the thermostat, turn on the bedroom lights, start a playlist on your audio system, and activate your coffeemaker.
Shop universal remotes