Video: DIY car tips - NFC Bluetooth pairing
Meet Ken Nail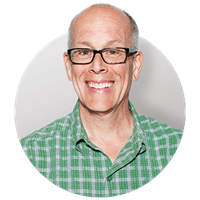 A fan of technology that makes your life better.
I came to Crutchfield in 1999. During my six years as a Crutchfield Advisor, I learned a lot about the technology behind great car and home audio. I learned even more about what people wanted in their car stereo systems.
I've written about car audio gear and fitness tech (like running watches and cycling computers) at Crutchfield since 2005. I also carved out a niche producing demo videos for our in-dash car stereos. The hands-on experience I got with car stereos while making these videos was an invaluable aid to me in learning about their exciting features and then explaining them to our customers. I began editing for our outstanding team of writers in 2021.
Before coming to Crutchfield, I spent 10 years teaching music in Charlottesville area schools. I keep my musical interests satisfied by volunteering as a classical music DJ at a local community radio station, and I stay up to date with the latest in outdoor tech by cycling, running, and backpacking.
Fun facts: I've completed an Ironman triathlon, run the Boston Marathon, hiked 1300 miles of the Appalachian Trail, and lost on Jeopardy!
More about Ken
Started at Crutchfield in 1999
Joined the Crutchfield writing team in 2005
Car audio editor since 2021
Produced over 600 car stereo demo videos
Spent six years as an Advisor helping customers find the right gear
Completed our in-house Advisor training, learning all the details of every type of product we sell
Attend dozens of vendor training events every year
Authored dozens of Crutchfield articles and hundreds of product presentations
NFC (Near Field Communication) offers an easier way to pair your Bluetooth smartphone with some newer car stereo receivers. See how it works in this short demo video.
See all of our in-dash car stereos with Bluetooth.