In all my years at Crutchfield, there's one thing I've never seen a speaker company do — demo their speakers on a bookshelf! That's because so-called bookshelf speakers sound waaaay better when they're on a good pair of well-positioned stands. Here are three reasons why.
1. Proper speaker placement is crucial to excellent sound
Putting your speakers on stands gives you more freedom to put them where they'll sound their best.
Positioning them the same distance from each other as they are from you creates a listening "sweet spot." This helps give you an authentic sense of the stage or studio where the band is playing. It also helps you clearly visualize where each instrument or voice is coming from.
Read my article on stereo speaker placement for more tips on fine-tuning your system.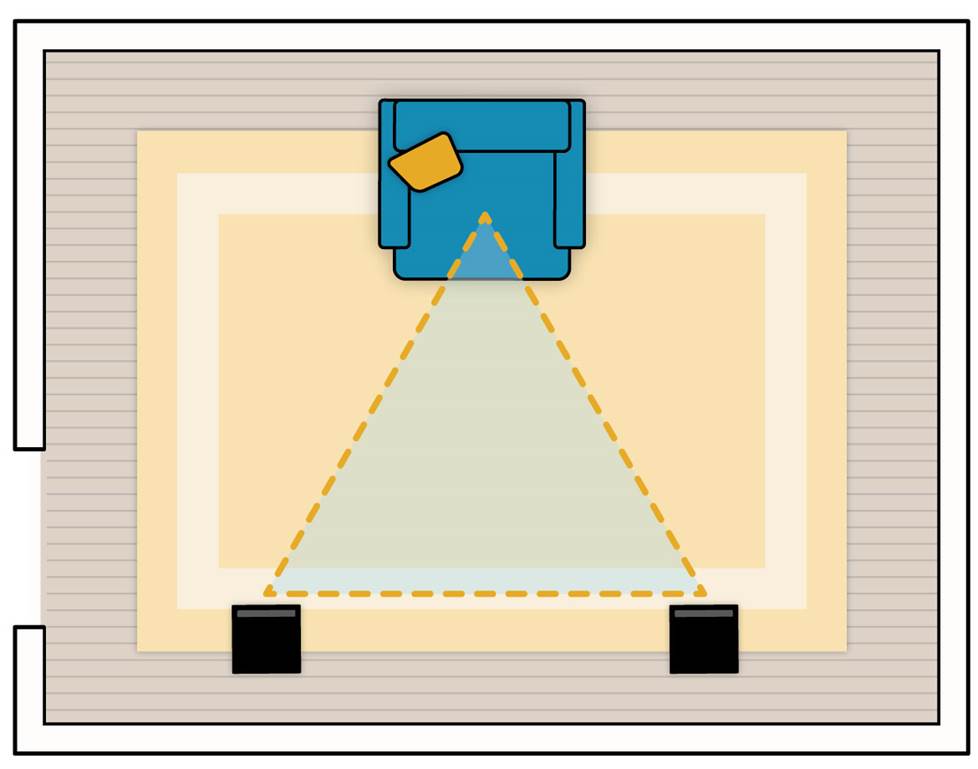 A pair of speaker stands helps you get the best sound from your speakers by creating a listening "sweet spot" where you sit.
2. Reducing reflections gives you purer sound
When you listen to music, you're not just hearing the sound that's emanating directly from your speakers. You're also hearing reflected sounds from walls and other nearby surfaces. These reflections can muddy what you're hearing, sometimes to a surprising degree.
Getting your speakers off the bookshelf reduces these close-proximity reflections. This lets you hear more direct sound from the speakers, and less reflected sound from the bookcase walls and shelves.
It's also important to avoid using a bookcase because the shelves themselves can vibrate. This is especially important if your audio components are on the same shelf as your speakers (turntables in particular are especially troubled by shelf vibration).
As an added bonus, some speaker stands have hollow columns that you can fill with sand or shot for increased mass, stability, and vibration reduction.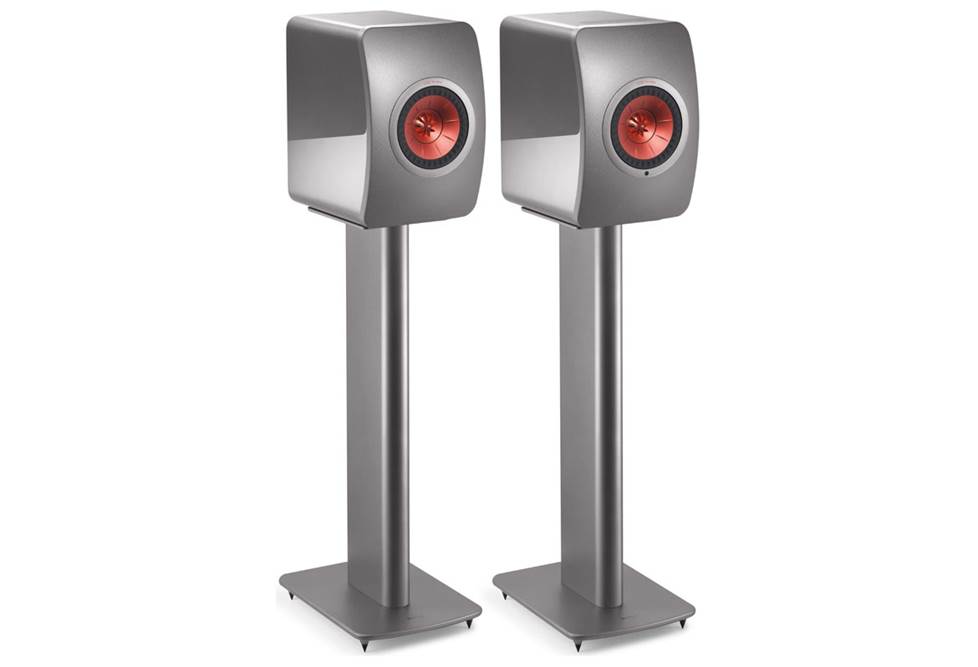 Some high-end speaker stands (like these custom-made LS50 stands from KEF) can be filled with sand or shot for increased mass and stability.
3. Having the tweeters at ear level is really important
One of the reasons why floor-standing speakers sound so good is that their tweeters are naturally positioned at ear level when seated. Placing your bookshelf speakers on the appropriate height stands lets you hear the tweeter's high frequencies as clearly as possible.
So what size stands are ideal for your system? Start by measuring the height of your ears when seated. Then subtract half the height of your speakers to know what size stands you'll want for your room. Some speaker stands can be raised or lowered, which is handy if you change speakers or furniture.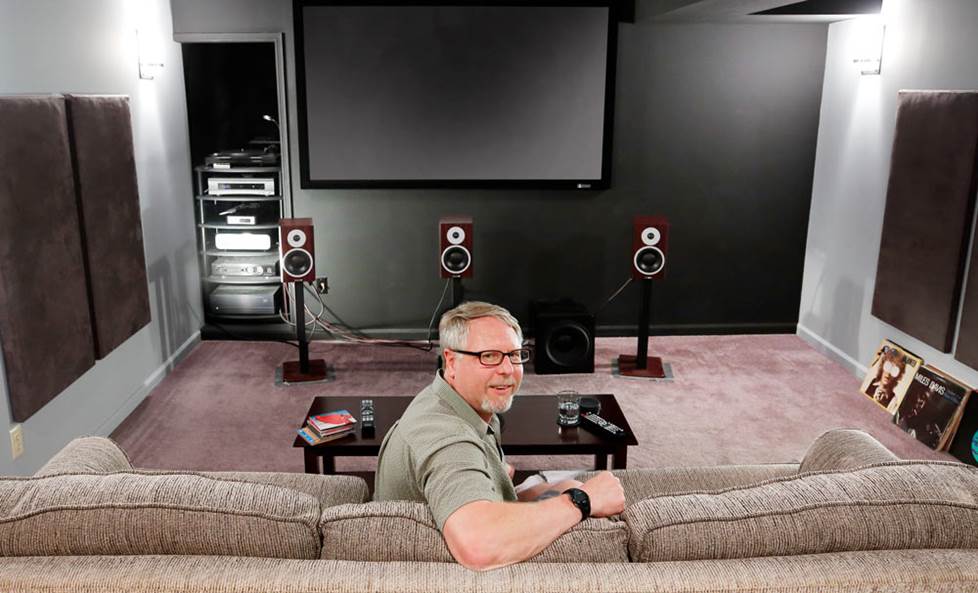 Crutchfield editor Steve Kindig uses carefully positioned stands with his Dynaudio Excite X18 stand-mount speakers. They help deliver exceptionally clear sound with music and movies in his media room.
Bonus tip: hide wires and cables for a neat, clean installation
Are your speakers currently on a shelf because you want to keep their wires hidden away? Then you'll be pleased to know that many speaker stands offer built-in cable management to conceal wires. This is especially helpful if you're using stands for surround speakers in a home theater system and want to keep things looking as tidy as possible.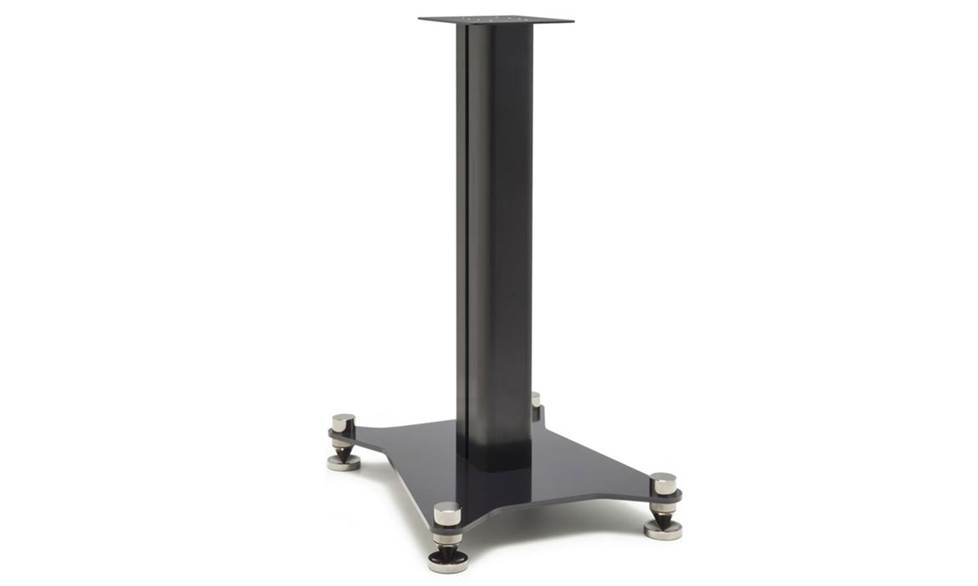 Many speaker stands, like this custom ELAC model, have integrated cable management that allows speaker wire to be neatly hidden away.
Get free personalized advice from a music enthusiast
Have questions about choosing the right stands for your system? Our expert advisors know the gear inside and out. Contact us today.
Free lifetime tech support is included with your Crutchfield purchase.