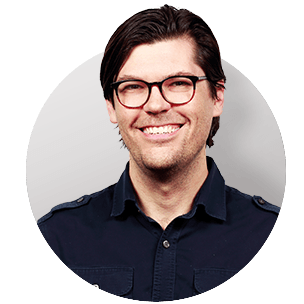 Two cameras in one simple system
Adding a dash cam to your vehicle makes a lot of sense, but Cobra's CDR 895D package goes one step further in the practicality department by giving you an additional camera to use, well... however you'd like.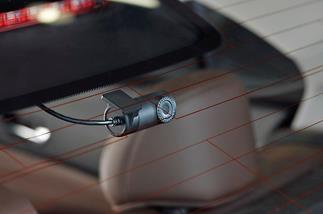 Mount the included rear-view camera on your rear window.
Two cameras in one simple system
Adding a dash cam to your vehicle makes a lot of sense, but Cobra's CDR 895D package goes one step further in the practicality department by giving you an additional camera to use, well... however you'd like.
The Cobra CDR 895D dash cam records the road ahead in full 1080p with a 160-degree wide angle view, and the device won't crowd your field of vision when you're driving. Plus, it's easy to install, thanks to a convenient suction-mount and 12-volt power plug. Use split-screen mode to simultaneously view the video feed from the second camera which records in 720p and sports an adhesive-backed mount. Affix this camera to your rear window and run the included video/power cable to the dash cam to record the road behind you or mount it inside your vehicle to keep an eye on precious cargo or lil' passengers.
Set it and forget it
The fully automated cameras will start recording once the engine is turned on and will stop when the engine is turned off. Beyond that, you don't need to think about them again if you don't want to. All you need to know is that the CDR 895D is loop-recording a high resolution, wide-angle view of the road ahead and behind to document whatever comes your way.
Always ready
With so many distracted drivers on the road, accidents are inevitable. If you're involved in one, the built-in G-Sensor will detect sudden acceleration or a collision, then save the critical footage, while an integrated microphone allows audio recording capability. If you need to take the cam out and get some shots of damage, the CDR 895D features photo capability and a 2" LCD display, as well as a rechargeable battery with up to 30 minutes of record time.
Heads up
The Cobra CDR 895D goes above and beyond dash cam duty by keeping a close eye on the road with Forward Collision and Lane Departure warnings to help keep you alert and avoiding accidents — if you have a long work commute or often drive at night, you already know how valuable that kind of assistance can be.
Protection when you're away
The Cobra CDR 895D's parking mode begins recording when vehicle movement or motion in its field of vision is detected. Front or back, you'll have footage of the driver who dinged you.
Permanent installation
For a tidy, permanent installation, use Cobra's hardwire kit for dash cams (not included).
Warning: The use of this device and/or its mount may be restricted in some states or jurisdictions.
READ LESS
Product highlights:
compact full HD dash cam with 2" LCD display, plus second interior cam
package includes:

adjustable vehicle suction cup mount for dash cam
16GB microSD™ card
vehicle power adapter and 20' cable for second camera connection
USB to micro USB cables for data and power

Lane Departure and Forward Collision warnings
split-screen live-viewing and playback with free Drive HD™ software
internal microphone for audio recording
built-in speaker for playback
parking mode for motion detection
G-sensor incident detection
sensor: 4 MP CMOS
160-degree viewing angle
video resolution: 1080p (30 fps) and 720p (30 and 60fps) HD for front and 720p (30 fps) for rear
video storage capacity up to 64GB
video format: .mov
warranty: 1 year
MFR # CDR 895D
What's in the box:
CDR 895D Dash Cam (with 16 GB microSD card inserted)
Rear camera with attached 17" cable
Windshield mounting bracket with 1.75" suction cup
DC power adapter with female Type A USB port
21" Micro USB cable (Type A USB on one end and Micro USB on other end)
10' Micro USB cable (Type A USB on one end and Micro USB on other end)
20' Camera extension cable (Male 5-pin connector on one end and female 5-pin connector on other end)
Y-splitter cable (Male Micro USB on one end and female Micro USB and male 5-pin connector on other end)
Quick Start Guide
Important Product Information
Product Registration card
Cobra service and support contact info
Customer reviews for Cobra CDR 895D
Loading...
Loading reviews...
Average review:
4.5 out of 5 stars
Thanks for submitting your review
Most reviews are processed and published within 5 business days. You will receive a confirmation email once your review has been published.
Customer photos
This review was collected as part of a promotion
More details on the Cobra CDR 895D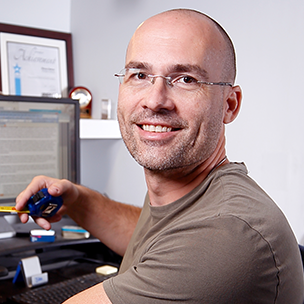 Researched by Crutchfield's

Stacey B.
Product Research
Features
Overview: The Cobra CDR 895D Drive HD Dual Camera system can record video in both directions simultaneously as you travel down the highway. The system includes a 1080p front camera and a 720p rear camera. You can use the secondary camera to record activity inside the vehicle, or aim it out the rear window to record what's behind you. The front camera includes a 2" LCD screen which allows you to view images from one or both cameras. The dash cam system operates via the supplied DC power/USB adapter.
Front Camera: The front camera features an ultra-wide, 7-layer glass lens with a 160° angle of view. The camera's windshield mount swivels and rotates for precise aiming and front or rear recording. This gives you a wide view of the road, or inside the cab. The 2" LCD screen lets you view video as it is recording, or playback recorded video, from one or both cameras. The front camera measures 2-9/16" wide, 2-5/16" high, and 1-1/4" deep.
Rear Camera: The rear camera, or Cam2, has a 130° angle of view, and a video resolution of 1280 x 720 / 30 fps. It can be mounted in the front of the vehicle, facing inside, to record activities inside the vehicle, or to the rear window to view the road behind you. A Y-Splitter and 20-foot extension cable is provided for connecting the camera in the rear of the vehicle. The camera attaches via a 1" x 3/4" adhesive strip, and can be rotated for the best viewing angle. In the menu, you can flip the image of Cam2 horizontally or vertically, so that it appears correctly on the screen and in recorded files. The rear camera has the following dimensions: 2-1/4" length, 1" diameter, and 1-5/16" depth including mount.
Recording Resolution: The CDR 895D is equipped with a 4 megapixel CMOS image sensor that is capable of recording video up to Full HD and 2.1M still images. The still image resolution is the same as the chosen video resolution. You can choose from the following resolutions for video or still image recording:
1080P Full HD: 1920 x 1080 / 30 frames per second
720P HD / 60: 1280 x 720 / 60 frames per second
720P HD / 30: 1280 x 720 / 30 frames per second
Watermark: As the CDR 895D records, a watermark with a time/date stamp is embedded on all video recordings. No watermark is contained on photo files.
microSD Card: The audio and video are recorded onto a Speed Class 10 or higher microSD memory card up to 16 GB. A 16 GB microSD card is included with the Dual DashCam system.
Continuous Loop Recording: The CDR 895D will record in a continuous loop, overwriting old footage when the card becomes full until you save it. Footage is stored in 3, 5, or 10 minute clips. Clips are automatically protected if an impact is detected.
G-Sensor: A built-in 3-axis G-Sensor can detect when a collision has occurred and will automatically save your recording. If the G-Sensor is triggered and video is not being recorded, it will start recording video automatically. You can set the sensitivity of the G-Sensor from 0 (off), and 1 (easiest to trigger) to 3 (hardest to trigger).
Parking Mode: The Drive HD camera's parking mode uses the Motion Sensor and G-Sensor to trigger recording when motion or an impact is detected. This feature can be used with vehicles that have an always-on accessory port, or units that have been hardwired to power.
HDMI Output: The unit has a Mini HDMI output, allowing you to connect the camera to an HDTV for viewing photos and videos.
USB: The unit's USB port can be used to connect to your PC for file transfer, charge the battery, or to power the unit for recording or playback. Two lengths of USB cable are included: 21" and 10'.
Safety Warning Systems: The CDR 895D offers two collision avoidance warning systems that provide visual and audible warnings. The effectiveness of these warning systems depends upon analyzing video of the road ahead, and works best on clearly marked roads when visibility is good. The warning systems are simply for informational purposes, and will not alter the direction of the vehicle. The two systems include:
Lane Departure: The Lane Departure Warning System (LDWS) will sound an audible and visual alarm if you approach a lane boundary. It will indicate whether you are departing the lane to the left or to the right.
Collision Warning: The Frontal Collision Warning System (FCWS) will alert you if your vehicle is quickly approaching an obstacle in the road ahead. This warning system is only activated when the unit is connected to a compatible external GPS which can determine if you are traveling more than 35 miles per hour.
Menu Languages: The menu supports the following languages: English, Spanish, French, German, Dutch, Portuguese, Russian, Traditional Chinese, and Simplified Chinese.
Backup Battery: The built-in Lithium-Ion battery is intended to operate the unit for a short time after a power loss due to an accident or a crash. Recording will continue for at least 30 minutes, however, the battery is not intended for long-time recording on battery power.
Mounting: The CDR 895D comes with a suction cup mounting bracket for the front camera. The bracket has a tilting and ball/socket adjustment to allow you to position the camera for best visibility. It can be easily removed from the mount, if desired. The rear camera has an adhesive pad to attach the camera to the rear window or dashboard.
Loading...
Loading accessories...
2 questions already asked
Q
Does it require electrical work to get hooked up?
monica Mar 24, 2017
A
Hi Monica - The kit includes two cameras, one for facing forward and the other for facing rearward. You do need to run a cable between the two cameras (the cable is in the kit), so this generally means you will need to run the wire under your car/trucks headliner to some extent and probably under some of the plastic trim. You also need to run a cable to power the camera, so again, more work to hide that cable as well. The kit comes with a USB power source that you plug the power cable into. This works, but it does not make for a nice looking installation in my opinion because you have to look at the wire protruding from your console and plugging into the USB jack in your car/cigarette port. This also means that every time you shut the car off, the power source is off, and the camera will turn off. I prefer to be able to have the camera on all the time so even when the vehicle is not running, the camera is still actively recording and protecting my vehicle 24/7. To do this, you need to use a hardwired power source, which Cobra sells (it's not expensive), and it needs to be wired to a constant-on power source. This option also hides the wires, so it's cleaner looking than the first option. You could also use it to tap into a source that is only providing power when the vehicle is on, so that the cam is not draining the battery when the vehicle is off. Overall, it's a pretty simple installation, just takes some patience and some planning, and a basic understanding of your vehicle.
kevin j Mar 24, 2017
A
The front camera gets its power from the auxiliary (cigarette) socket. The wiring harness (included) connects the front and back cameras and the auxiliary socket. You have plastic molding around the windows and doors. I ran the small wires under the molding and under the front seat to the auxiliary socket. Only a small amount of wire is showing from the camera to the nearest molding. The picture quality is exceptionally good from both cameras.
dennis Mar 24, 2017
Loading...
Loading articles...