About the Focal Utopia (3rd edition)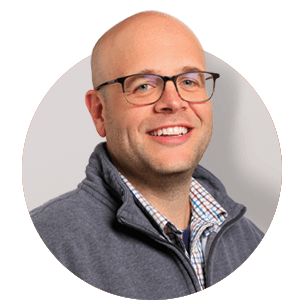 Focal's best gets better
There are few product names in the world of audio that carry the gravitas of the word "Utopia." It's come to symbolize ultra-premium Focal performance in car stereo, home loudspeakers, and certainly audiophile headphones. Since their debut, the Focal Utopia headphones have remained a favorite among personal audio aficionados. Now, Focal has updated the Utopia's look and made some savvy tweaks to their high-performance beryllium drivers.
Focal's best gets better
There are few product names in the world of audio that carry the gravitas of the word "Utopia." It's come to symbolize ultra-premium Focal performance in car stereo, home loudspeakers, and certainly audiophile headphones. Since their debut, the Focal Utopia headphones have remained a favorite among personal audio aficionados. Now, Focal has updated the Utopia's look and made some savvy tweaks to their high-performance beryllium drivers.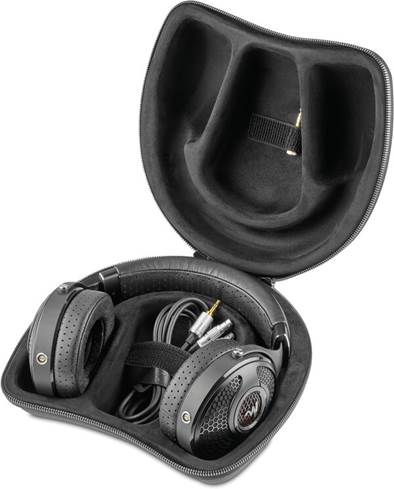 The Focal Utopia wired open-back headphones offer a striking first impression.
I had a chance to give them a try and can report that the changes — while not radical — are indeed improvements. The headphones feel lighter on the head and can perform optimally with an even wider range of headphone amps. But they still offer much of what I know and love from the original Utopias — in other words, one of the finest headphone experiences available.
Top-shelf presentation
There's a certain "wow" factor to unboxing the Utopias. They are packaged appropriately for this class of headphones, each layer with a textured, keepsake-worthy feel. The headphones themselves sat inside a form-fitting zippered case.
I removed them to find that familiar Focal design motif — they were shaped just like the original Utopias, as well as the Clear MGs, Celestee, and Stellia headphones. All sport an identical frame, built from lightweight, premium materials — in this case lightweight, yet sturdy carbon. (In a refreshing touch, this time around Focal uses recycled carbon.) Other striking design updates include a deep black chrome ring replacing silver on the original, and a splash of red beneath the outward facing driver grille.
High-grade drivers with beryllium under the hood
Like the drivers inside the original Utopia headphones, this update features domes made of pure beryllium. Focal drivers are known for their fast attack, and it's hard to find a material that's as light and rigid as beryllium. It can start and stop quickly to deliver lifelike, textured dynamics — perhaps the first sound characteristic you notice when slipping on these special 'phones.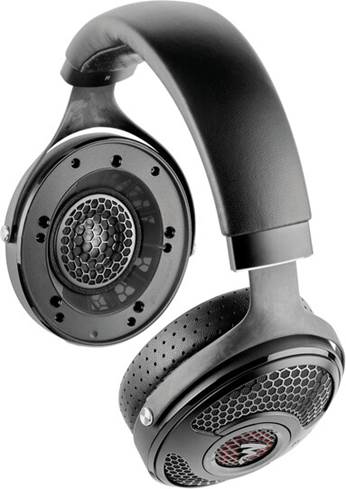 Focal redesigned the inward-facing grille to match the shape of the drivers for better-controlled airflow.
Focal formed the beryllium foil into their now-famous, patent-pending "M"-shaped diaphragm domes. This special design gives the drivers a more fluid movement, which greatly reduces distortion and phase problems. You get incredible sound that spreads across a wide frequency range.
Top-notch sound dampening
Beryllium also has strong damping characteristics, which cuts down on reverberation and sound colorization that can especially muddy the midrange. I found that vocals, guitars, and other sounds in that area were very distinct and well-defined.
New voice coils for extended highs
Focal updated the voice coils for a few reasons, including more detailed and accurate highs. It's hard for me to believe you could get any more resolving than the original Utopias — if so, it was certainly beyond what I can hear at those upper frequencies. But that might be the point.
With stiff drivers like the ones in the Utopia, Focal stays mindful of the frequencies beyond human hearing. These new voice coils help ensure there is no distortion that can cause harshness in those upper frequencies. Focal builds the coils out of copper and aluminum to keep them durable and reliable over time.
Amp pairing: works well with others
For headphones this large, the Utopias are pretty efficient — you can pair them with a portable music player. But they sound even better when driven by a separate headphone amp, and I had great results with the super-portable iFi Go Bar. I was impressed at how well that pocket-sized DAC/amp drove these over-sized headphones.
Listening impressions with the Focal-Naim-Qobuz "French connection"
But while the Utopias gel nicely with several different headphone amps, they make a special, simpatico match with the Naim Uniti Atom Headphone Edition. Naim is a partner company of Focal, so they know what their drivers need in terms of power and damping factor. And together, these two high-end pieces were like in-sync dance partners, complementing and enhancing each other's strengths.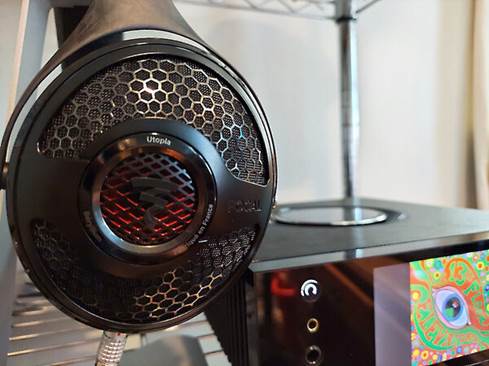 The Utopia headphones and Naim Uniti Atom HE make the ultimate modern high-end listening rig.
I used the balanced cable to connect these headphones to the Unit Atom HE. From there, I streamed lossless CD-quality and high-res tracks on Qobuz — as vibrant album art splashed across the glass front panel. And this high-powered amp/headphone pairing complemented the visual with a stunningly realistic sonic experience.
Large, yet focused sound
The Utopia's soundstage stretches outside of the head, but it's not nearly as expansive as some other open-back headphone models. It remains focused and tonally linear, with deep bass impact — but also has plenty of depth and room to breathe. Listening to Joe Henderson's jazz standard "Blue Bossa" in 24-bit/192 Hz on Qobuz, the instruments seemed to spread out in front of me.
Piano sat dead center, while brisk percussion established the pace slightly to my right. Almost in the background, the standup bass thumped with punch and reserve. On that foundation, the horns flew in from either side. The high-end listening rig delivered these complexities with nuance and grace.
Striking soft-to-loud (and back) moments
I switched gears to Guy Clark's outlaw ballad "Desperado Waiting for a Train" — found in CD quality on a playlist Focal made on Qobuz. It's a song that volleys back and forth from a trance-like feel to something fiercer and more urgent. The Focal and Naim combo handled the two extremes effortlessly — as unruffled as a high-horsepower engine when you hit the accelerator or ease off.
Clark's vocals ride on the sleepy strum of an acoustic guitar before the drums and backup vocals kick in and build up to the hook. Through these headphones, the blend had just the right amount of separation and cohesion between all the savory ingredients.
Fashionable and functional
Focal premium headphones are always as pleasant to wear as they are easy on the eyes. This is by design. Focal uses the same shape, frame, and general make-up for all of their high-end models. A few years back we studied headphone comfort and asked Crutchfield employees to test the fit and feel of more than 50 models. Focal dominated the list of "Audiophile headphones."
The Utopias are large and heavy-duty for sure, but the weight is nicely distributed. Focal lined the thick ear pads and headband with soft, breathable lambskin leather. And the large, sturdy earcups are held together by smooth-sliding aluminum headphone yokes that helps keep the fit secure, yet relaxed.
READ LESS
Product highlights:
refreshed design with new look, lighter materials, and upgrades to beryllium-based drivers
over-the-ear and open-back for reduced resonance and spacious, natural sound
40mm dynamic drivers made of high-grade materials like strong, lightweight beryllium

specially designed "M-shaped" pure beryllium domes help reproduce a wide frequency range
durable copper/aluminum voice coils ensure consistent movement and accurate performance

a separate headphone amplifier is required to properly power these headphones for optimum sound quality
designed, developed, and assembled by hand in Saint-Etienne, France
drivers positioned in open-back headphone chamber to help emulate the sound of loudspeakers

M-shaped grille follows the shape of driver for more fluid air flow

leather-lined headband and meshed leather ear pads

20mm memory foam padding on the headband and earcups

forged carbon headband yokes slide comfortably and sturdily into place
2 detachable oxygen-free copper cables:

10-foot cable with balanced XLR4 connector
3.9-foot cable with unbalanced 3.5mm stereo plug

each cable features two shielded Lemo® locking connectors for secure, high-quality connection
1/4" adapter included
rigid, form-fitting storage case with padded interior
frequency response: 5-50,000 Hz
sensitivity: 104 dB
impedance: 80 ohms
17.3 ounces (without cable)
warranty: 5 years
MFR # FUTOPIA2022
Fit FactorsSM
Soft padding (earcups and headband)
Large earcups
Good for focused listening
What's in the box:
Focal Utopia (3rd edition) owner's manual
Over-ear headphones (black chrome)
60" Unbalanced audio cable with dual Lemo connectors and a straight 3.5mm plug
3.5mm-to-6.5mm adapter
10' Balanced audio cable with dual Lemo connectors and an XLR-4 plug
Black zippered storage case
User Manual
Focal brand brochure
Customer reviews for Focal Utopia (3rd edition)
Loading...
Loading reviews...
Average review:
5.0 out of 5 stars
Thanks for submitting your review
Most reviews are processed and published within 5 business days. You will receive a confirmation email once your review has been published.
Customer photos
This review was collected as part of a promotion
More details on the Focal Utopia (3rd edition)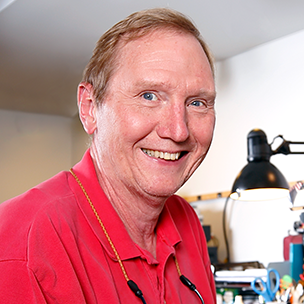 Researched by Crutchfield's

Mark G.
Features & specs
General
Fit Style
Over-the-ear
Earcup Type
Open
Earcup Width x Height
3.769" x 4.189"
Noise-canceling
No
Bluetooth
No
Bluetooth Version
N
Single-earbud Operation
No
Mic For Taking Calls
No
Voice Assistant Access
Amazon Alexa
No
Google Assistant
No
Siri
No
Connectors
3.5mm
Yes
1/4"
Yes
Lightning
No
4.4mm balanced
No
XLR4 balanced
Yes
2.5mm
No
Other
None
Specs
Frequency Response
5-50k Hz
Sensitivity
104 dB
Impedance
80 Ohms
Weight
17.28 ounces
Cord Length
60" + 120"
Parts Warranty
5 Years
Labor Warranty
5 Years
The Focal Utopia (3rd edition) replaces these items:
Product Research
Features
Overview: The Focal Utopia reference over-ear, open-back headphones, have been updated for 2022, with a new sleek design and an enhanced listening experience. Focal's flagship headphones feature the same honeycomb grilles on the outside and inside of the ear cups, similar to the ones found on the Clear Mg, Stellia, and Celestee models. The pure Beryllium "M"-shaped dome drivers have been updated with a copper and aluminum voice coil for a more dynamic sound signature. The new Utopia (2022) comes with two cables -- a 10-foot balanced cable (XLR-4 plug) and a 5-foot unbalanced cable (3.5mm plug). Also included is a 1/4" jack adapter and a rigid zippered storage case. The entire package is enclosed in a luxurious black faux leather box.
Design: The Utopia is handcrafted using premium materials with particulary attention to detail. This gives the headphones an elegant look, dynamic performance, and extreme comfort. Even though the headphones weigh a little over 1 pound, the weight is evenly distributed. The aesthetic constant bend of the headband and recycled carbon fiber yoke contributes to the comfort for any type of head shape. The genuine leather on the ear cushions and headband is soft and supple.
Drivers: The Utopia features large 40mm full-range "M"-shaped dome drivers made of pure Beryllium. Beryllium is 3 times more rigid than Titanium, and 5 times that of Aluminum, while having only 40% of the density of Titanium, and 70% of the density of Aluminum. This combination of low mass, high rigidity, and high damping factor makes Beryllium an ideal material for a speaker driver. The drivers are engineered to deliver a listening experience that is parallel to listening to high-end Focal loudspeakers. The drivers require no active or passive correction between 5 Hz and 50 kHz. The new voice coils are made of reliable copper and lightweight aluminum for uncompromising sound quality.
Running-in Period: The headphones require a running-in (break-in) period in order to reach their full potential. The drivers will naturally break-in after several hours of listening over time. To speed up the process, Focal recommends playing very bass-heavy music through them for at least 24 hours at a relatively high volume. This stabilizes the speaker drivers, and assures you get the very best performance from your headphones.
Open Headphone Design: Focal decided that the best way to deliver all of the Utopia's performance was to utilize a fully open headphone design for total decompression of the loudspeakers. The open design provides the lowest possible acoustic impedance to reproducing accurate and detailed bass frequencies, and gives you an extremely natural listening experience.
Ear Cushions: The circum-aural ear cups feature thick, perforated memory foam cushions for optimum comfort during long listening sessions.
Cables: Utopia comes with a 5' unbalanced cable for use with your portable music sources or home stereo equipment. Also included is a 10' balanced cable offers better channel separation when used with high-end D/A converters and headphone amplifiers. Both cables feature braided jackets with 24 AWG conductors, OFC (oxygen-free copper) shielding, and an extremely low impedance (<90 mΩ). The 2-sided cables have shielded 9.5mm Lemo® connectors on the headphone end with a self-locking bayonet system to plug into the ear cups. The 10' balanced cable is equipped with an XLR-4 plug, while the 5' unbalanced (single-ended) cable has a 3.5mm plug, plus a screw-on 1/4" plug adapter.
Specifications:
Frequency Response: 5Hz - 50kHz
Impedance: 80 ohms
Sensitivity: 104dB SPL / 1 mW @ 1kHz
THD: <0.2% / 1 kHz / 100dB SPL
Ear Cup Dimensions:

Outside: Width 3.769", Height 4.189", Depth 2.156"
Inside: Width 2.028" Height 2.413" Depth 0.875"

Weight: 17.28 ounces (without cable)
The Focal Utopia (3rd edition) replaces these items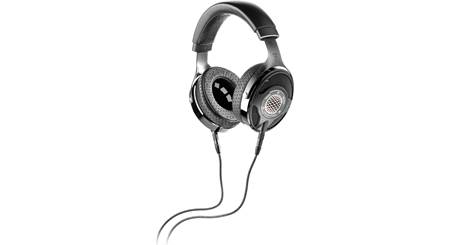 Open-back over-the-ear wired headphones
over-the-ear, open-back design for reduced resonance and spacious, natural sound
specially-designed 40mm dynamic drivers made of high-grade materials like strong, lightweight beryllium
two detachable cables and rigid, form-fitting storage case with padded interior
Loading...
Loading accessories...
Loading...
Loading articles...