About the Polk Audio Legend L400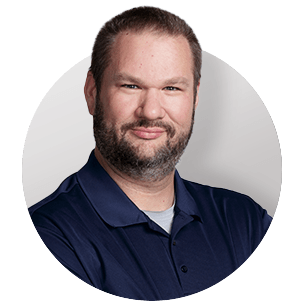 Exquisite center-channel performance
One of the first things I did when I bought my house was upgrade my then smallish Polk Audio home theater system with larger, more powerful Polk models. The company's new Legend Series has me seriously considering upgrading my system again. Let's take a closer look at what makes Polk's best-ever center channel so special.
Exquisite center-channel performance
One of the first things I did when I bought my house was upgrade my then smallish Polk Audio home theater system with larger, more powerful Polk models. The company's new Legend Series has me seriously considering upgrading my system again. Let's take a closer look at what makes Polk's best-ever center channel so special.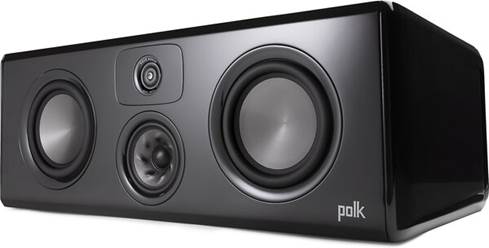 The L400's three-way design delivers crystal-clear dialogue and superb center-stage sound effects.
Hear every word clearly
Your center channel is arguably the most important speaker in your home theater system. So much of the listening experience depends on hearing movie and TV dialogue clearly.
The L400 uses a carefully arranged driver complement including a 1" Pinnacle ring radiator tweeter, 4" Turbine Cone™ midrange, and dual 6-1/2" woofers to reproduce the human voice with depth and nuance.
These are same high-tech drivers found in the rest of the Legend Series lineup, giving you seamless, voice-matched sound throughout your room.
Ideal for movies and for music
I love the "live show" experience of going to a concert. But sometimes I want to skip the crowds and enjoy a show from home. Watching a concert that was recorded in surround sound is a thrilling experience — I can close my eyes and feel what it was like to be there in person.
As part of a Legend Series home theater system, the L400 helps create a huge soundstage with pinpoint musical imaging. This speaker is a wonderful choice if you love listening to music as much as you do watching movies.
Upscale fit and finish
The L400 features a heavily braced enclosure to reduce vibration and eliminate unwanted resonance. Each speaker is finished in a real-wood black ash or brown walnut veneer, and includes a removable magnetic grille.
Got wire?
The L400 doesn't include any speaker wire. Read our article about choosing and installing speaker wire.
Shop our selection of speaker wire.
READ LESS
Product highlights:
3-way design
1" Pinnacle ring radiator tweeter with an integrated waveguide for focused high frequencies
4" Turbine Cone midrange
dual 6-1/2" long-throw woofers
frequency response: 55-38,000 Hz (-3dB)
recommended amplifier power: 25-300 watts
sensitivity: 87.5 dB
nominal impedance: 4 ohms
bass-reflex (ported) enclosure with down-firing Enhanced Power Port

reduces noise and increases bass output compared to traditional round or slot-firing ports

dual sets of binding post speaker terminals allow bi-amping or bi-wiring
real-wood veneer finish
removable magnetic grille
26"W x 9-1/2"H x 13-1/2"D
weight: 40.8 lbs.
warranty: 5 years (10 years non-transferable with registration)
MFR # AM8640-A
Customer reviews for Polk Audio Legend L400
Loading...
Loading reviews...
Average review:
5.0 out of 5 stars
Thanks for submitting your review
Most reviews are processed and published within 5 business days. You will receive a confirmation email once your review has been published.
Customer photos
This review was collected as part of a promotion
More details on the Polk Audio Legend L400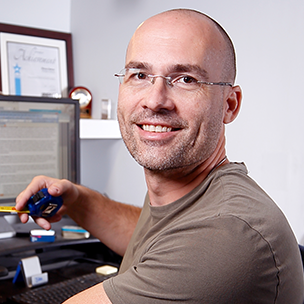 Researched by Crutchfield's

Stacey B.
Product Research
Features
1" Pinnacle Ring Radiator Tweeter: The Polk Legend Series L400 center-channel loudspeaker features a new 1" high definition Pinnacle ring radiator tweeter. Developed by Polk Audio, it delivers ultra-clear, crisp highs without unwanted coloration or distortions. The Pinnacle tweeter features a finely tuned waveguide that dramatically improves the dispersion of high frequency energy ensuring a broad "sweet spot" and while the critically damped rear-chamber helps to defeat any unwanted resonances. Hi-Res certified, the Pinnacle Tweeter is designed for today's two-channel music listening as well as multichannel 3D audio found in music, movies, sports, and video games soundtracks.
4" Turbine Cone Midrange Driver: The L400 center-channel loudspeaker features a single 4" Turbine cone midrange driver to handle the midrange frequencies. Polk developed the new Turbine cone specifically for the Legend series to ensure the natural reproduction of the mid-range, the frequencies our ears are most sensitive to. The Turbine cone combines Polk's proprietary foam core and the molded Turbine geometry which dramatically increases stiffness and damping, without adding mass - resulting in smooth, detailed midrange.
Dual 6.5" Long-Throw Bass Woofers: The L400 center-channel loudspeaker houses two 6.5" long-throw woofers to handle midbass and bass frequencies. The two 6.5" woofers extend the midbass and bass response of the center-channel speaker for a truly full-range center-channel.
Enhanced Power Port Technology: Traditional bass ports make noise (chuff) and mask the low frequency bass notes you want to hear. The new enhanced Power Port design smoothly transitions air flow from the speaker into your listening area for louder, cleaner bass while minimizing turbulence, distortion, and port noise. Polk engineers worked tirelessly, fine-tuning the Enhanced Power Port to smoothly transition airflow from the speaker. You get what your music and soundtracks demand - tighter, louder and cleaner bass that can be heard and felt. The L400 center-channel utilizes two rear-firing Enhanced Power Ports.
Carefully Engineered Cabinet: The Polk Legend Series utilizes MDF/wood veneer speaker cabinets that are internally braced and carefully engineered to minimize unwanted internal standing waves and eliminate unwanted resonances. The result is a cabinet that rigidly holds the drivers while faithfully reproducing movie and music soundtracks. The speaker cabinet is available in a black or walnut finish.
Magnetic Grille: The Polk L400 includes an anti-diffraction magnetic grille for unaltered sound. The integrated magnets make it easy to attach and remove the grille from the center-channel loudspeaker.
Dual Binding Posts: The Polk L400 is equipped with two sets of sturdy binding posts allowing to bi-amp or bi-wire the floorstanding loudspeaker. These binding posts ensure a secure connection to many types of cable and connectors. The binding post terminals will accept banana plugs (single only), pin-connectors, spade-lugs and bare wire (16-10AWG).
Bi-Wiring: Bi-wiring can provide noticeable improvements in the overall transparency of your loudspeakers. Run separate speaker wires to the low & high frequency drivers from a single amplifier (the upper set of binding posts are for the high frequency drivers; the lower set of binding posts are for the low frequency drivers).
Bi-Amping: Bi-amping allows you to use separate amplifiers for the high & low frequency sections of your loudspeaker for greater dynamic range & lower distortion. We recommend that your separate amplifiers have identical gain to preserve the speaker's voicing balance.
Note: If you decide to bi-wire or bi-amp, you must remove the jumpers between the terminal posts (failure to do this could result in damage to your amplifier and loudspeakers).
Mounting & Placement Options: The most popular placement for the L400 center-channel speaker is below your TV. You may also place the center-channel above your TV should you choose. The Polk Legend Series L400 can simply be placed on shelf, tabletop, or other stable flat surface. The L400 has four integrated rubber feet to help stabilize and isolate the speaker on the mounting surface (the feet are non-removable).
Note: The L400 does not include brackets, keyholes, or inserts to wall mount the speaker.
Legend Series: The Legend Series is a cumulation of more than 45 years of speaker innovation and research by Polk. The Legend Series by Polk delivers exceptional imaging, incredible detail, and impactful bass response for stereo and home theater applications. The Legend Series features Polk's new Pinnacle tweeter, Turbine cone, Enhanced Power Port design, and SDA-PRO technology (L800 model only). Polk's Legend Series consists of two floorstanding loudspeakers (L600 / L800), two bookshelf loudspeakers (L100 / L200), a center-channel loudspeaker (L400), and a height speaker module (L900) - all sold separately.
Warranty Information: The Polk Legend Series loudspeakers are covered by a best-in-class 5-year limited warranty. When you register your product on the Polk Audio website, you'll receive a free, non-transferable, 5-year warranty extension.
Optional Power Subwoofer: Add one of Polk's powered subwoofers (sold separately - see Accessories Tab) for bigger, deeper, and more impactful bass when listening to your favorite movie and music soundtracks.
Loading...
Loading accessories...
3 questions already asked
Q
Will my Denon AVR X6500 receiver power this decently?
gregory Apr 09, 2020
A
Hi Greg, thank you for your question. The Denon AVR-X6500H receiver, should have no issues with supplying plenty of power to the Polk Audio Legend L400 center channel. Please chat with us online or by phone at 1-800-324-9695. We will be happy to go over your setup with you to gather more information on the type of home theater performance you are looking for, to ensure that all of your products would be perfect for your personal needs.
jessica Apr 26, 2020
(Staff)
Q
If I have the budget, would these complete my 3.1 system with the Polk R200 better than the R400 centers would?
christopher Dec 24, 2021
A
Great question. On a budget, I would opt for the R300 which I bought with the R200's and R100's. The R300 with the R200's and R100's sounds great and then you can maybe get the R200's or R100's for a complimentary system.
james Dec 24, 2021
A
The R350 sounds nice, but if you have space for it, you should get the R400, at least according to all the reviews I've watched /read. The R350 is really for those people who have limited shelf space and are worried about the power port pushing air into their wall, or for those that want to match them with another set of of R350s mounted vertically on the wall next to their TV.
john Dec 24, 2021
A
I would say yes, despite the mismatch in product line. Answer is simple; L400 had a dedicated midrange driver versus the R400 2-way speaker. Midrange is the primary job of a center speaker after all.
jonathan Dec 24, 2021
Loading...
Loading articles...