About the Dynaudio Evoke 10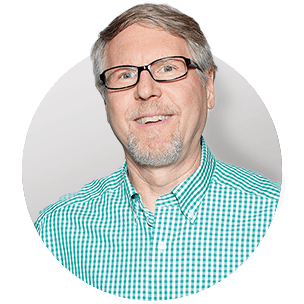 How can a speaker this small sound this big?
I'll confess right up front that I'm a big fan of Dynaudio speakers. I own a pair of their Excite models, which the Evoke series replaces. In my system, the Excite bookshelf speakers make the music feel closer, and friends who heard the before and after setups agreed. Compared to Excite, the Evoke series offers significant upgrades, ranging from the drivers and crossover to the clean, elegant exterior.
How can a speaker this small sound this big?
I'll confess right up front that I'm a big fan of Dynaudio speakers. I own a pair of their Excite models, which the Evoke series replaces. In my system, the Excite bookshelf speakers make the music feel closer, and friends who heard the before and after setups agreed. Compared to Excite, the Evoke series offers significant upgrades, ranging from the drivers and crossover to the clean, elegant exterior.
The Evoke 10 is the baby of this new speaker family, but you can count on it to deliver the detailed, three-dimensional sound Dynaudio is famous for.
A woofer with incredible speed and punch
All Dynaudio woofers use the company's Magnesium Silicate Polymer (MSP) cone material. It combines low mass and high rigidity, so it can respond instantly to music's ebb and flow. An MSP cone is molded in one piece — what looks like the dust cap is actually part of the playing surface.
The Evoke 10's 5-1/2" woofer also uses a new surround to extend the throw, frequency response, and low-frequency dynamics. All this while also maintaining nimble midrange performance.
Evoke 10 enclosures are ported to provide a bit of extra low-frequency reinforcement. A pair of foam plugs are included which you can insert in the ports to optimize bass response when placing the speakers near a wall, or if you just prefer that more controlled "sealed-box" bass.
Dynaudio's new Cerotar tweeter borrows from their best
The Evoke 10 features a new version of Dynaudio's renowned soft-dome tweeter, called Cerotar. Its silk dome has a special coating that improves dispersion while eliminating high-frequency breakup.
Dynaudio's engineers also borrowed technologies from the tweeter in the company's cost-no-object Confidence series. The key component is the Hexis — an ingenious inner dome that refines the airflow behind the playing surface to smooth out its frequency response and minimize unwanted resonances.
Both tweeter and woofer use aluminum-wired voice coils that are lighter than traditional copper coils. It lets Dynaudio use more windings in each voice-coil — more windings exert better control over the driver's movement, which lowers distortion. The resulting sound is effortlessly fast, clean, and detailed.
Setup tips
Although the Evoke 10s are classified as "bookshelf" speakers, they will sound best placed on a pair of high-quality speaker stands, and positioned at least a foot away from any walls. Like most other high-performance speakers, the Evoke 10s love high-current, high-quality amplification. And while the Evoke 10s go surprisingly low for their size, for truly full-range sound I suggest pairing them with a high-quality subwoofer.
Build a complete Dynaudio system
A pair of Evoke 10s will produce clear, robust stereo sound. If you're interested in a voice-matched surround sound system, check out these other Dynaudio models:
Center channel: Evoke 25C
Surround speakers: Evoke 10
Floor-standing speaker: Evoke 30 or Evoke 50
Powered subwoofer: Sub 3
Got wire?
Most speakers don't include any. Read our article about choosing and installing speaker wire.
Shop our selection of speaker wire.
READ LESS
Product highlights:
1-1/8" Cerotar coated silk soft-dome tweeter
5-1/2" Esotec+ MSP (Magnesium Silicate Polymer) cone woofer
bass-reflex (ported) cabinet with rear-firing port

includes a foam port plug for adjusting the speaker's low-frequency performance

frequency response: 47-23,000 Hz (±3dB)
sensitivity: 84 dB
impedance: 6 ohms
maximum amplifier power: 160 watts
gold-plated binding post speaker terminals accept bare wire, pin connectors and banana plugs
removable magnetic grille
speaker stands required for optimum performance
7-1/8"W x 12-1/2"H x 11"D
weight: 14.8 lbs.
warranty: 5 years (8 years with registration)
MFR # 907176
What's in the box:
Dynaudio Evoke 10 owner's manual
2 Bookshelf loudspeakers
2 Grilles
2 Foam port plugs
2 Tweeter protection covers (pre-installed)
Instructions for Use
Important Safety Instructions
Warranty Card
Customer reviews for Dynaudio Evoke 10
Loading...
Loading reviews...
Average review:
5.0 out of 5 stars
Thanks for submitting your review
Most reviews are processed and published within 5 business days. You will receive a confirmation email once your review has been published.
Customer photos
This review was collected as part of a promotion
More details on the Dynaudio Evoke 10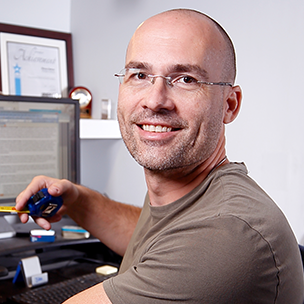 Researched by Crutchfield's

Stacey B.
Product Research
Features
1.1" Cerotar Soft-Dome Tweeter: The Dynaudio Evoke 10 bookshelf loudspeaker houses a 1" Cerotar soft-dome tweeter. This precision-coated soft-dome design is derived directly from Dynaudio's award-winning Special Forty and the new Confidence series. Underneath the soft-dome tweeter diaphragm sits an ingenious inner tweeter dome (know as the Hexis) that refines the airflow behind the playing surface to smooth-out its frequency response and eliminate unwanted resonances. The tweeter also incorporates an airflow management system that consists of a rear vented chamber for more precise control and accuracy of high frequencies.
Precision Coating: The Cerotar tweeter's precision coating is applied in just the right places at just the right density to help the tweeter's frequency response reach north of 20,000Hz without distorting, without delivering unwanted resonances, and without experiencing wavering or compression in its transient response.
Hexis Design: The Hexis is an inner dome that replaces the felt-ring behind the playing surface of the tweeter, and has been engineered to optimize airflow even further. It has the effect of further smoothing out the tweeter's frequency response and refining resonances - so all you get are the desirable ones.
Vented Chamber: Behind the diaphragm in the magnet is a new pressure conduit; a specially shaped vent that devotes more space to the rear chamber and controls how the air moves from the back of the diaphragm into that space. The chamber itself, in conjunction with the pressure conduit, helps to reduce back-pressure on the rear of the tweeter diaphragm for high power handling and unimpeded excursion.
Note: The surround of the tweeter is inversed to improve dispersion. This leaves nowhere for the lead wires to go behind the tweeter, so the lead wires are positioned above the surround.
5.5" Esotec+ Woofer: The Dynaudio Evoke 10 bookshelf loudspeaker features a long-throw Esotec+ 5.5" woofer with a one-piece MSP cone diaphragm, a newly designed surround, an aluminum voice-coil, a Nomex spider, and Strontium Carbonate Ferrite+ ceramic magnet for improved frequency response and low-frequency dynamics with full, precise bass and midrange clarity 
MSP (Magnesium Silicate Polymer): The Esotec+ woofer is made of a proprietary composite of magnesium silicate polymer (MSP); a material that combines low mass, high rigidity, and ideal internal damping properties. The MSP cone's diaphragm is only 0.4mm thin, which provides exactly the right combination of lightness, stiffness and damping to ensure optimum performance. It's made of one piece (the dust-cap is part of the playing surface), and is bonded directly to the rigid glass-fiber voice-coil former. That means the whole woofer assembly moves as one, in a predictable (and carefully tuned) way, for a performance that strikes the ideal balance between bass and midrange.
New Surround & Nomex Spider: The Evoke Series also employs a new surround around the MSP woofer to extend throw distance (4cm), frequency response, and low-frequency dynamics - all while maintaining stellar midrange performance. The woofer's motor assembly is kept stable, centered, and true by a Nomex spider.
Aluminum Voice-Coil: The woofer cone's 28mm voice-coil is made from aluminum, making it extremely light. That means more windings can be used and more windings means more control over the cone's movement, which results in more control over the sound - even at high volumes and high frequencies.
Strontium Carbonate Ferrite+ Magnet System: The Cerotar soft-dome tweeter and Esotec+ MSP woofer, both utilize a powerful Strontium Carbonate Ferrite+ ceramic magnet system that provides the ideal balance between power and finesse for for improved sensitivity and power handling.
High-Grade 2nd Order Crossover: Linking the tweeter and woofer together is a high-grade 2nd order crossover that enables a superior transient response from the Evoke 10 bookshelf loudspeaker. The tweeter can reach a low frequency response of 700Hz, making the crossover's job easier and the transition between the tweeter and woofer much more smoother. And since the woofer is also capable of producing higher midrange frequencies, the "hand-off" between tweeter and woofer is all but undetectable.
Furniture Grade Cabinets: Dynaudio's high-quality, furniture-grade cabinets are painstakingly assembled and finished by experts in Skanderborg Denmark to make sure the enclosure perfectly matches the custom drivers. The Danish tradition of craftsmanship drives the meticulous process of selecting and matching veneers from the finest woods available, followed by careful sanding, polishing and coating. The front-baffle is manufactured using CNC (Computerized Numerical Control) machining. Computer-programmed and controlled by ultra-responsive sensors, precision to within a single micrometer (ìm), multi-axial drilling machines produce the acoustically optimized baffle shape and unique design details. Additional internal damping, strengthening, and bracing in critical sections of the cabinet substantially reduce unwanted resonance. The Evoke 10 cabinet also comes a magnetically-attached, acoustically-optimized front grille.
Bass Reflex Port w/ Foam Port Plug: The Evoke 10 bookshelf speaker features a bass reflex enclosure with a rear-firing port for greater efficiency and bigger bass response. To minimize low frequency reflections, which will be heard as a thickening of the sound, the loudspeaker can be adapted to the room's acoustic character by using the included foam plug in the bass reflex port. This will essentially attenuate the room induced boost in the low frequency range by dampening the deep frequencies, yielding a more clear and tight sound when the loudspeaker is positioned near rear walls.
Heavy-Duty, Gold-Plated Binding Post: The Dynaudio Evoke 10 bookshelf loudspeaker is outfitted with a set of heavy-duty, gold-plated binding post terminals for secure connectivity and excellent signal transfer. The binding posts will accept bare wire (up to 10AWG), pin-connectors, and banana plugs (single only).
Applications & Mounting Options: The Dynaudio Evoke 10 bookshelf loudspeaker is designed to offer advanced performance in both 2ch stereo music and multichannel home theater applications. The bookshelf loudspeaker can be placed on a speaker stand (sold separately - see Accessories Tab), shelf, table, or other piece of furniture with a solid flat-surface. Please follow these guidelines when positioning these speakers in a stereo or home theater setup.
Stereo Configuration: In the majority of cases, stereo speakers should be between 6' to 13' apart and positioned at ear level. If the speakers are too close together, the stereo image will lack scale; if they're too far apart, the image might have a weak central focus. The distance from the loudspeakers to the listening area should be similar to, or slightly more than, their distance apart. The closer the listening area is to the loudspeakers, the closer the speakers can be to each other.
Front Left & Right Channels: The front-channel speakers in a home theater system should be located on either side of the screen. The top of the speakers should be approximately level with, or slightly above, the screen's horizontal center-line, and each speaker should be between 6" to 2' away from the screen's sides.
Surround & Rear Channels: In 5.1ch home theater system, the surround-channel speakers should be placed on either side of the listening area. In home theater systems with more than two surround channels, the addition surround speakers need to go behind the listening position.
Notes:
Depending on your personal listening environment and room dimensions, the loudspeakers may need be angled in towards the listening area to focus the sound radiation and dispersion; this positioning will typically improve imaging.
Dynaudio speakers are designed to perform at their best when positioned as far from any walls as possible. Ideally, try to aim for a minimum distance of 18" from each speaker to any wall.
The Evoke 10 doesn't provide a mounting bracket, keyhole slot, or threaded insert to wall-mount the speaker.
Evoke Series: The Evoke Series utilizes advanced proprietary Dynaudio speaker technologies to deliver HiFi sound. The Dynaudio Evoke Series consists of two floorstanding loudspeakers (Evoke 50 / Evoke 30), two bookshelf loudspeakers (Evoke 20 / Evoke 10), and a center-channel loudspeaker (Evoke 25C)
Optional Powered Sub: Add a Dynaudio powered subwoofer (Sub 3 / Sub 6 - sold separately) for deeper, bigger bass response and a more immersive experience from your 2ch stereo or multichannel home theater Evoke system.
Dynaudio Fine Tuning: Every Dynaudio loudspeaker model is fine-tuned in extensive, time-consuming listening tests at Dynaudio's measuring facility, known as Jupiter. Jupiter allows for a huge number of speaker measurements. Jupiter consists of a large room (42.5' in all directions) with 31 microphones at 6° intervals, plus a rotating arm and stand, as well as proprietary in-house software that is capable of measuring 360° of sound. A speaker can be measured individually or multiple speakers measured together in a typical audio setup. Jupiter then takes a large number of measurements on how the speaker(s) sounds not only in the "sweet-spot", but from everywhere else in the room to determine that the speaker(s) delivers authentic Dynaudio sound quality.
Loading...
Loading accessories...
3 questions already asked
Q
Are these speakers sloped horizontally (left to right) when you are facing them? I know there is a slope front to back, but in certain videos and photos they also appear to be sloped left to right when facing them.
l. curtis Nov 02, 2021
A
Curtis, Each of the speakers are not sloped horizontally (left to right). To put it another way, they sit flat on their bases with their front faces perpendicular to their vertical and horizontal axis. That way, they disperse sound waves equally both horizontally and vertically without any slope to left or right. The sides of the cabinets are sloped equally from front to back with the front face being 7 1/8 inches in width and the back being 5 7/8 inches in width. Only if you were laying the cabinets on their sides would there be any slope. I hope that I have been able to help you. They are really good speakers once they are adequately broken in.
phillip Nov 02, 2021
A
no slopes left to right __ / \ / \ / \ ---------
gabor Nov 02, 2021
A
No, there is no horizontal slope. What you see is a simple rectangle front, with the top and bottom being straight, level lines and the sides having a nice, smooth curvature. And, yes, there is a slope from front to back both at the top and the sides, so much so that what you see is just the front of the speakers (as opposed to box shaped speakers whose sides and backs compete for visual attention) I personally love the way they look, and of course the way they sound
getnet c Nov 02, 2021
A
There is no slope or angle left to right.
thomas Nov 02, 2021
Q
How does the Evoke 10 sound in near field, like with a PC audio setup? I'm deciding between these and the new LS50 Meta. My music tastes are mostly industrial rock like N-I-N and electronic like Gary Numan. I'm a big gamer, too. Thanks for any advice!
jeff Nov 02, 2020
A
E I own both Harbeth p3sr, evoke 10, and Ls50 meta. I can tell you the Meta is the speaker in this range to judge all others to my ears. The evokes have good bass, the P3 good midrange. Ls50 has everything. nter an answer to this question.
donald Dec 10, 2020
A
Good question. I listen to them in mid-field and they are fantastic, so I'm confident they are probably also very good in near field. The most famous near field speakers are the Harbeth P3ESR, but they are $1,000 more than the Dynaudio and it is very possible the Dynaudio are in the same league.
craig Nov 02, 2020
A
Jeff, I am sorry but I have no experience using these for near field. Dynaudio recommends that the speakers be placed a minimum of six feet apart for an optimal sound stage. I have mine placed roughly 8 feet apart and toed in for a sweet spot somewhere around 8 to nine feet away from them. They are also watt hungry. I am running them with a receiver pushing 250 watts rms per channel for 5.2 multichannel sound. They do not come alive until they are at almost reference level volumes. I would guess that you would want something with a higher efficiency rating. I hope this helps you with your decision! Phil
phillip Nov 02, 2020
A
Great near field. Thought of adding subwoofer initially but now that I've been listening a while they carry the lows very well. I gonna do without sub.
mark Nov 02, 2020
Loading...
Loading articles...