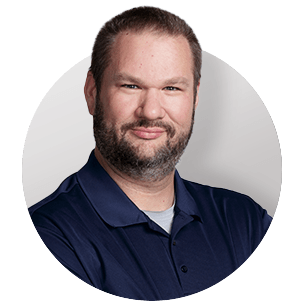 Among the best of the best
Dynaudio has a storied history of creating elite loudspeakers that reach incredible levels of performance. The Sub 6 adds to the company's well-deserved reputation with its unique design and thunderous bass production.
Among the best of the best
Dynaudio has a storied history of creating elite loudspeakers that reach incredible levels of performance. The Sub 6 adds to the company's well-deserved reputation with its unique design and thunderous bass production.
The Sub 6 complements Dynaudio's suite of bookshelf and floor-standing speakers by delivering powerful, seamless bass without sonically standing apart from the rest of your system. It's an ideal choice for an audiophile-grade stereo or home theater system.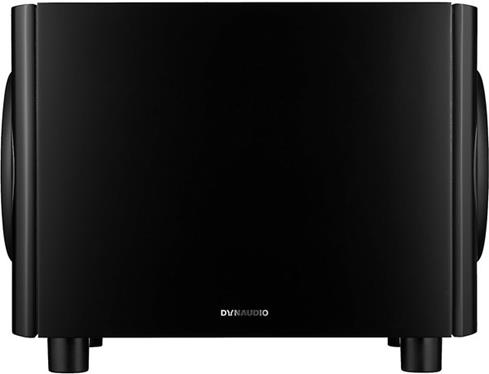 The Sub 6 features opposite-firing 9-1/2" woofers, which fill your room with exceptionally deep and accurate bass (shown in black satin).
Two woofers are better than one
The Sub 6 is outfitted with not one, but two 9-1/2" woofers. They fire in opposite directions, giving you evenly distributed bass that will fill even large rooms with dynamic low-frequency punch.
Each woofer uses Dynaudio's Magnesium Silicate Polymer (MSP) cone material, which combines low mass and high rigidity. This design allows the woofer to respond quickly and accurately to the dynamic peaks in music or movie soundtracks.
Precision is its middle name
The Sub 6 was designed with sound quality in mind. It can shake the house, certainly. But this sub's forté is creating lifelike bass with precision, control, and finesse — all the way down to a staggering 16 Hz.
This sub can provide delicate low-frequency details, as well as tirelessly pound out deep bass at high output levels with next to no distortion. You get the best of both worlds.
Tailor the sound to your room
On the back of the Sub 6 you'll find an LCD info panel and control knob. This lets you adjust the sub's built-in DSP (Digital Signal Processing) system, which tailors the sub's sound to your room. Three digital parametric EQ filters offer adjustable frequency, cut/boost, and Q values.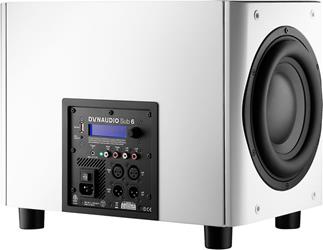 A rear-panel display and control knob lets you tailor the sound to your room (shown in white satin).
Balanced and unbalanced connection options
The Sub 6's rear panel features both unbalanced RCA and balanced XLR inputs and outputs for connection flexibility.
For example, you could use the XLR outputs on a stereo preamp like the NAD Masters Series M12 to feed a balanced signal into the Sub 6. You could then send the signal back out to a power amp, or to pair of high-end powered monitors that use XLR inputs.
Dynaudio's DNA
Founded in 1977, Dynaudio is one of the world's premiere speaker companies. Their wide range of speakers for home, car, and pro audio applications are the result of a unique combination of innovative driver technology, state-of-the-art manufacturing, and true hand-craftsmanship. Dynaudio designs and builds all of its drivers at the company's HQ in Skanderborg, Denmark.
READ LESS
Product highlights:
frequency response: 16-230 Hz (±3 dB)
built-in amplifier delivers 500 watts of continuous power
MSP (Magnesium Silicate Polymer) cone material provides high efficiency and low distortion
dual long-throw 9-1/2" opposite-firing MSP woofers
acoustic suspension (sealed) cabinet design
built-in DSP (Digital Signal Processing) tailors performance to your room

three digital parametric EQ filters with adjustable frequency, cut/boost, and Q values
rear-panel LCD display and control knob allow for easy adjustments
USB input for software updates

phase switch (0/180°)
auto on/off with 12-volt trigger
line-level/LFE RCA and balanced (XLR) inputs
RCA and XLR outputs
detachable power cord
beautiful satin black lacquer finish
18-1/2"W x 13-1/8"H x 10-5/8"D
weight: 45.2 lbs.
warranty: 5 years woofer, 3 years amplifier
MFR # 920322
What's in the box:
Powered subwoofer
2 Grilles
6' AC power cord
4 Rubber feet (pre-installed)
4 Spike feet
4 Hex-nuts
4 Protective discs
Wrench
Owner's Manual
Quick Start Guide
Warranty Extension Card
Warning note
Customer reviews for Dynaudio Sub 6
We don't have any reviews, yet.
Submit a review and then enter to win a $350 gift card.
Be the first to review this product
Loading...
Loading reviews...
Thanks for submitting your review
Most reviews are processed and published within 5 business days. You will receive a confirmation email once your review has been published.
Customer photos
This review was collected as part of a promotion
More details on the Dynaudio Sub 6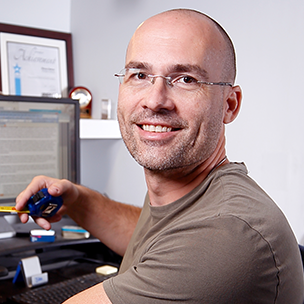 Researched by Crutchfield's

Stacey B.
Product Research
Features
Dual 9.5" MSP+ Hybrid Woofers: The Dynaudio Sub 6 houses two 9.5" MSP+ Hybrid Drive woofers which are made primarily from aluminum for stiffness, and specifically with subwoofers in mind. These new drivers from Dynaudio sit at either end of the carefully constructed sealed enclosure design, which stands wider than it does deep to help it sit more discreetly against a wall. To counter ringing from the aluminum, the woofers utilizes a dual-action damping system that combines paper dampening on the back of the driver and Dynaudio's own Magnesium Silicate Polymer material in a dampening cap on the front, ensuring the best performance.
MSP (Magnesium Silicate Polymer): The woofers utilize a proprietary composite of magnesium silicate polymer (MSP), a material that combines low mass, high rigidity, and ideal internal damping properties. Formed in a special manufacturing process, this membrane is a unique design with the distinctive, geometrically optimized form of the cone further enabling smooth sound dispersion.
Die-Cast Aluminum Basket: The MSP woofers use a low-resonance, highly warp-resistant basket made of die-cast aluminum. Due to the stiffness of this non-magnetic material, the basket can be designed with aerodynamically formed ribs to reduce air compression behind the moving membrane. Another advantage is its long-term resistance against thermal, mechanical or other external influences.
Aluminum Voice Coil: By using an aluminum voice-coil instead of copper, it is possible to effectively double the coil's diameter without increasing its mass. Due to the thermal properties of aluminum, cooling of the voice coil is dramatically improved as well. In combination with the equally light voice coil former and powerful magnet materials Dynaudio uses, cone excursion is much more controlled and the driver follows the music signal from the amplifier with greater accuracy.
500 Watt Amplifier: The compact Sub 6 is the smallest high-performance powered subwoofer from Dynaudio and is equipped with a 500 Watt amplifier to deliver precise and dynamic bass for movie and music soundtracks.
Sealed Rigid Cabinet: For increased accuracy and rigidity, the Sub 6 utilizes an acoustic suspension (sealed) enclosure with a double-thickness 37mm, curved front-baffle. The Danish tradition of craftsmanship drives the meticulous process of selecting the perfect enclosure for the custom woofer. The front-baffle are manufactured using CNC (Computerized Numerical Control) machining. Computer-programmed and controlled by ultra-responsive sensors, precision to within a single micrometer (ìm), multi-axial drilling machines produce the acoustically optimized baffle shape and unique design details. Additional internal damping, strengthening, and bracing in critical sections of the cabinet substantially reduce unwanted resonance.
DSP Technology: The Dynaudio Sub 6 features advanced intelligent DSP technology. The Sub 6 incorporates low-pass filter presets configured to match a range of Dynaudio mains speaker models, three bands of parametric equalization, and an adjustable low pass filter that can be configured for use with main speaker models from alternative manufacturers. Sub 6 configuration and control is accomplished through a rear-panel mounted display combined with a rotary controller.
Input Sensitivity & Volume Level: You can adjust the input sensitivity (-12, -6, 0, +6 dB) of the Sub 6 to match the output level of your pre-amplifier or audio-visual processor. You can also set the Sub 6's volume level (-33dB to +12dB) to match the volume of your main speakers so that bass at your main listening position is neither too prominent or too quiet. Setting the subwoofer volume is important in terms of both overall system balance and the demands of different types of program material.
Crossover Filters: The Sub 6 incorporates low pass filter presets for a range of Dynaudio speaker models (including Special, Contour, Confidence, Evidence, & Focus). If your Dynaudio speaker model is not listed among the Sub 6 presets, or if your Sub 6 is to be used with speakers from an alternative manufacturer, select a low pass filter frequency (40-120Hz; 24dB/oct) closest to the speaker's specified -6dB low frequency cut-off. If your subwoofer is to be used for the LFE channel in a home theatre system select the filter "Bypass" option.
3-Band Parametric EQ: The Sub 6 provides three bands of low frequency parametric equalization. Each band offers frequency, gain and Q parameters. The equalization is set "flat" by default. Band 1 (Frequency = 20-200Hz, Gain = -36-0dB, Q = 0.5-10), Band 2 (Frequency = 40-200Hz, Gain = -36-0dB, Q = 0.5-10), Band 3 (Frequency = 80-200Hz, Gain = -36-0dB, Q = 0.5-10).
Phase Setting: The Sub 6's Phase can be set to 0° or 180°. With this Phase setting you can adjust the timing relationship between the subwoofer and main speakers. If either the powered sub or your main speakers are slightly delayed in response in relation to the other, it can result in decreased bass output in the frequency response area where they overlap each other.
Time Alignment: The Sub 6 incorporates signal processing that can compensate for the time delay and volume level differences between the subwoofer and main speakers resulting from their relative positions with respect to the listening position. Once you have positioned the subwoofer, measure the distances. The measured distances should then be specified at the appropriate locations in the subwoofer configuration menu. The Sub 6 signal processing is able to compensate for a maximum of 15.75' difference between subwoofer and main speaker distances to the listening position.
Balanced & Unbalanced Inputs/Outputs: The Dynaudio Sub 6 is equipped with both balanced XLR and unbalanced RCA stereo inputs and outputs. The inputs are used connect to your AV receiver's or integrated amplifier's subwoofer or LFE output (you can connect to either the sub's Left or Right input if you receiver has an LFE out). The outputs enable the connection of active main speakers, a power amplifier for main speakers, or a second powered subwoofer. Balanced XLR signal connection is a feature of professional audio and high-end consumer audio equipment. It is inherently more resistant to interference and noise than unbalanced connection.
You must use the same type of input and output connection on the Sub 6. For example, if your integrated amplifier is connected via balanced XLR, then you will need to connect the second powered subwoofer or pair of active speakers via the balanced XLR outputs.

If your audio source provides only a mono subwoofer output, it can be connected to either the Left or Right input. However, the main speakers must be driven from the audio source and not via the Sub 6 outputs.

The Sub 6 distance compensation signal processing can only function correctly if the main speakers are driven via the subwoofer outputs.
Spikes & Rubber Feet: The Sub 6 is supplied with rubber feet and spikes to accommodate all types of flooring. The rubber feet are pre-installed and are best for hardwood, tile, laminate, and vinyl flooring. The spikes are intended to be used on carpeted floors and offer level adjustment. If you prefer the spikes, but have hardwood or tile floors, you can place the included protective discs underneath the spikes to protect your floors. Both, the rubber feet and spikes give the powered sub a very stable foundation.
Dimensions w/ Rubber Feet: 18.75" (w) x 13.125" (h) x 12.25" (d)
Dimensions w/ Spikes: 18.75" (w) x 14.375" (h) x 12.25" (d)
Dimensions w/ Spikes & Discs: 18.75" (w) x 14.4375" (h) x 12.25" (d)
Note: The spikes thread into the bottom of the pre-installed rubber feet and not the bottom of the cabinet (the rubber feet should not be removed).
Placement Options: Although the position of subwoofers in the listening room is generally less critical than full-range speakers, Dynaudio still recommends that you select your Sub 6 position carefully. With careful positioning the subwoofer will integrate more seamlessly with the other speakers in the system, and interact optimally with the room acoustics.
Corner placement yields maximum bass boost, but potentially can cause uneven distribution of bass in the room.
You can also place the subwoofer next to a wall, but away from the corner to provide adequate bass boost, but less than the corner placement.
Placing the powered subwoofer away from the wall and corner will give the least amount of bass boost compared to wall or corner placement, but in general offers the best flexibility at achieving the most even bass distribution.
Auto On/Standby: The Dynaudio Sub 6 will switch on automatically when it senses an audio signal, and will automatically turn off when there is no audio signal for approximately 60 or 120 minutes. There is also a manual Power On/Off switch on the back-panel.
Trigger Input: The Trigger input consists of a 3.5mm jack which connects to a trigger output of an AV receiver or integrated amplifier for automatic turn-on of the the Sub 6 when you power on your receiver or integrated amp.
USB Port: The USB port on the back of the Sub 6 is for service use and firmware updates only.
Loading...
Loading accessories...
Loading...
Loading articles...