About the RoadKing RKCBBT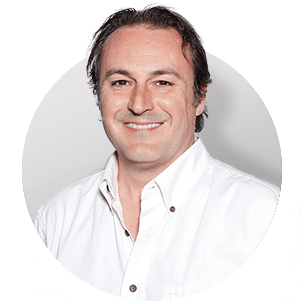 One-touch talking, two ways
Staying in touch on the road is easier than it's ever been, but when you're on a smartphone call and something comes across the CB, it might not seem that way. This innovative CB from RoadKing brings it all together in one neat package that lets you switch between talking on the CB to enjoying a conversation when the phone rings. It's all hands-free and all it takes is one touch.
One-touch talking, two ways
Staying in touch on the road is easier than it's ever been, but when you're on a smartphone call and something comes across the CB, it might not seem that way. This innovative CB from RoadKing brings it all together in one neat package that lets you switch between talking on the CB to enjoying a conversation when the phone rings. It's all hands-free and all it takes is one touch.
The package includes the RoadKing CB radio, a RoadKing 940 noise-canceling Bluetooth headset (pre-paired to the radio), and a 4-pin handheld CB microphone. The CB also features a 7-color display, NOAA weather alerts, a handy PA function, and talkback capability.
READ LESS
Product highlights:
CB package with RK940 headset and microphone
4-pin handheld CB microphone
headphones with built-in Bluetooth 4.1 connectivity

multi-function button for switching from phone to CB
up to 30 hours of talk time
leather headset earpads
66' operating range

7-color display
NOAA weather alerts
PA function
talkback capability
warranty: 1 year
MFR # RKCBBT
What's in the box:
RoadKing RKCBBT owner's manual
2-way CB mobile radio
Mounting bracket
2 Screw knobs
2 Bracket mounting screws
2 External star lock washers
2 Rubber washers
Microphone with coiled cable
Microphone clip
2 Mounting screws (5/16" length)
2 Internal star lock washers
59" Power/ground wiring harness with in-line 2A fuse (3-pin plug)
Two 32" USB cables (both with Type A USB on one end and Micro-B USB on other end)
RK940 Bluetooth headset with boom microphone
Foam microphone windscreen
DC power adapter with dual USB output (DC output: 5V 2.1A)
PT03 Wireless Push-to-Talk button
6" x 5/8" Hook-and-loop strap
Strap buckle
Owner's Manual
Quick Start Guide
Headset Owner's Guide
CB Radio Service Rules
Customer reviews for RoadKing RKCBBT
Loading...
Loading reviews...
Average review:
5.0 out of 5 stars
Thanks for submitting your review
Most reviews are processed and published within 5 business days. You will receive a confirmation email once your review has been published.
Customer photos
This review was collected as part of a promotion
More details on the RoadKing RKCBBT

Researched by Crutchfield's

Research Team
Product Research
Features
Overview: The RoadKing Hands-Free CB Radio (RKCBBT) includes a hand-held microphone, as well as the RK940 Bluetooth headset. Not only can the radio transmit and receive on all 40 CB channels, it can receive NOAA weather alerts on any of the seven weather-band channels. The RKING940 Bluetooth headset can be paired to the CB radio and your smartphone at the same time, so you can easily switch between a phone call and CB transmissions. The RKCBBT package comes with an external handheld microphone, a wireless PTT button, two USB charging cables, USB power adapter, radio mounting hardware and wiring. It does NOT include a CB antenna, which must be purchased separately.
Bluetooth: The RKCBBT comes already paired to the included RKING940 Bluetooth Headset and the Wireless PTT. If you choose to use your own headset, it is recommended (but not required) that the headset has Bluetooth version 5.0 or higher. The RKING940 or other headset can be paired to both the RKCBBT and a phone at the same time. When both are paired, the RKCBBT becomes the primary connected device and audio source for the headset. Secondary audio sources, such as music or other sounds from your phone may not come through the headset, depending on the brand of headset or the phone's operating system.
Headset: The included RKING940 Premium Noise-Canceling Bluetooth headset is compliant with Bluetooth v.5.0. It has a single earcup and an adjustable boom mic. The headset can be worn on your left ear or right ear, and the mic boom can swivel into place on either side. With the CB radio and your phone paired, you can switch between sources by pressing the power/multi-function button on the earcup. It operates on a 420mAh Lithium Polymer battery with 30 hours talk time and 1400 hours standby time on a full charge. It charges in about 3 hours using a Micro USB cable and USB power adapter (both included). The earcup has easy-to-reach power/multi-function and volume control buttons. A foam windscreen for the microphone is included.
Wireless PTT: The included PT03 is a small wireless PTT (Push-to-Talk) button for the RKCBBT. It can be used in conjunction with the Bluetooth headset to communicate on the CB radio. Pressing the Wireless PTT activates the transmit function of the RKCBBT so you can speak into headset microphone. The Wireless PTT can be mounted anywhere using the included hook-and-loop strap. Typical mounting locations include the steering wheel, dashboard, or on your finger or hand. The Wireless PTT is powered by a rechargeable battery that can be charged with the included USB cable and USB power adapter.
CB Radio: The RKCBBT Citizens Band (CB) Radio operates on 40 channels between 26.965 MHz and 27.405 MHz, as authorized by the Federal Communications Commission (FCC). You can scan all 40 channels, scan selected channels, or manually tune to a single channel.
Emergency Channels: CB Channels 9 and 19 are reserved for emergency communications. Pressing the 9/19/Norm button will cycle between Normal CB channel/Emergency CH9/Emergency CH19. You can cancel the Emergency Channel 9/19 mode by turning the channel selector knob or pressing the CB/PA/WX or MEM/SCAN buttons.
Scan Modes: The RKCBBT has three scanning modes:
All Channel Scan: When All Channel Scan is selected, the radio scans all channels until it receives a signal, and move to the next channel if no signal is received after 3 seconds.
MEM Tune: Memory Tune Mode (MEM) lets you save your favorite channels to memory. Only the channels saved to memory can be selected by the Channel Selector.
MEM Scan: Memory Channel Scan only scans channels that are saved to memory. If the radio detects a transmission on one of the saved channels, it will stop on that channel. Turning the Channel Selector up or down will start scanning saved channels in the selected direction.
VOX: The VOX feature lets you transmit without using the Push-to-Talk (PTT) button for full hands-free transmitting. In VOX mode, the radio listens for audio and switches to transmit mode. The VOX sensitivity level can be set between Level 1 (High) and Level 9 (Low). You can also adjust the Anti-VOX level (to avoid background audio from triggering a transmission) and the VOX delay time (from 0.2 seconds to 3 seconds).
Handheld Microphone: The RKCBBT comes with a handheld CB microphone with a coiled cord that plugs into the front of the radio via a 4-pin plug.
Mic Gain: The Mic Gain setting adjusts the sensitivity of the microphone for transmission. There are four levels from Low Gain/00 to High Gain/04.
Talkback: The Talkback feature allows you to hear your own voice through the radio's speaker when transmitting. The Talkback volume should be adjusted to prevent feedback between the speaker and the microphone.
Weather Mode (WX): The RKCBBT combines a CB radio with a Weather Radio and a Weather Alert system. The Weather Alert System sounds a 7-second signal in the event of severe weather when you are operating in CB mode. In Weather Mode, the weather radio continually broadcasts weather conditions. The Weather Radio receives weather information on up to seven Weather Channels, broadcasting between 162.550 MHz (WX01) and 162.525 MHz (WX07). You can manually select a weather channel using the channel selector, or scan through the available channels (WX Scan) until a transmission is received. The Weather Alert mode operates only when the radio is in CB or PA modes; it does not operate in Weather Mode. In CB or PA modes, the radio will sound an alert tone when it detects a 1050Hz tone on a weather channel.
Other Menu Settings: The menu system lets you customize the RKCBBT operation as you desire. The Menu Mode lets you set the following:
LCD Color: You can independently set the display color for day and night operation. The available colors include: Blue, Green, Cyan, Red, Magenta, Yellow, and White.
LCD Contrast: The contrast of the day and night displays can be independently set to a level between 0 and 15.
LCD Brightness: The brightness of the day and night displays can be independently set to a level between 0 and 15.
WX Scan: The menu lets you toggle the WX Scan feature on or off.
Beep Tone: You can toggle on/off the use of beep tones to confirm a button push.
Note: Day and Night backlight settings can be toggled using the Day/Night button on the front panel.
External Speaker: The RKCBBT has a built-in speaker for monitoring the CB receiver. A 3.5mm speaker jack is provided on the rear panel for connecting an external speaker (8Ω, 4 watts), if desired. If an external speaker is connected, the internal speaker is muted.
Public Address Speaker: You can connect an optional speaker (8Ω, 4 watts) to the radio's PA speaker (PA.SP) jack on the rear panel to broadcast audio through the microphone. In PA mode, the only switches that are operational are PTT, Wireles PTT, CH Select, CB/PA/WX, Day/Night, 9/19/Norm, ANL/NB, and Bluetooth. The PA.SP output is a 3.5mm jack. You should not use the PA mode if no external PA speaker is connected.
Loading...
Loading accessories...
2 questions already asked
Loading...
Loading articles...