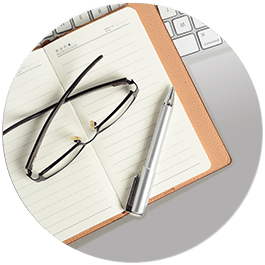 Enjoy gloriously three-dimensional 7.1-channel surround sound for all your A/V entertainment — from movies and TV shows to music and video games! The TX-SR602 makes it happen with 85 full-bandwidth-rated watts x 7 and two ultra-precise 32-bit processors. Rock-solid Onkyo construction and Wide Range Amplifier Technology ensure that your home theater sound stays pure, powerful, and dynamic at all times.
Enjoy gloriously three-dimensional 7.1-channel surround sound for all your A/V entertainment — from movies and TV shows to music and video games! The TX-SR602 makes it happen with 85 full-bandwidth-rated watts x 7 and two ultra-precise 32-bit processors. Rock-solid Onkyo construction and Wide Range Amplifier Technology ensure that your home theater sound stays pure, powerful, and dynamic at all times.
Onkyo's Auto Speaker Setup feature provides incredibly easy speaker configuration. Just plug in the included microphone and the 'SR602 automatically balances levels and adjusts the delay setting for each of your main-room speakers. The result is home theater sound that's optimized for your specific room and speakers!
Another great convenience is dual-room/dual-source output, which lets you enjoy full 7.1-channel surround sound in your main room while a housemate listens to a different stereo source in a 2nd room. (Shelf system, receiver, or powered speakers required in 2nd room). Or, step to 5.1 surround in your main room, and the 'SR602 can power your 2nd-room speakers!
The TX-SR602 offers plenty of inputs for all your digital and analog components, including component video switching for 3 sources, 6 digital inputs, an optical digital output, and 5 A/V inputs with S-video. Composite-to-S-video conversion simplifies hookup to your TV and video-source switching. The on-screen display and learning/multibrand remote make system control easy.
READ LESS
Product highlights:
90 watts x 7 into 8 ohms (20-20,000 Hz) at 0.08% THD
Auto Speaker Setup (microphone included)
Dolby Digital EX, DTS-ES, Pro Logic IIx, and DTS Neo:6 decoding
dual 32-bit processors
dual-room/dual-source audio (powered and fixed line-level stereo audio output for 2nd room; using powered 2nd-room output allows 5.1 home theater in main room)
component video conversion
192kHz/24-bit DACs
learning/multibrand remote
component video switching: 3 in, 1 out (100MHz bandwidth)
digital inputs: 4 optical (including 1 front-panel), 2 coaxial
optical digital output
5.1-channel analog input
2 audio, 5 A/V (including 5 S-video and 1 front-panel) inputs
no phono input
on-screen display (requires TV with direct video input)
40 AM/FM presets
Wide Range Amplifier Technology
aluminum front panel
oversized power transformer, filter capacitors and heat sinks
17-1/8"W x 6-7/8"H x 17-5/8"D
1 pair of main speaker outputs
warranty: 2 years
MFR # TX-SR602B
What's in the box:
Black AM/FM/Dolby Digital/DTS receiver
RC-590M wireless remote control
3 "AA" batteries
AM loop antenna
FM wire antenna (with push-on "F" connector)
MIC-4000 Microphone with attached 20' cable (with gold plated 3.5mm mono mini plug)
Instruction Manual
Quick Guide
Product Registration/Warranty Card
Sheet of self-adhesive cable labels
Customer reviews for Onkyo TX-SR602
Loading...
Loading reviews...
Average review:
4.0 out of 5 stars
Thanks for submitting your review
Most reviews are processed and published within 5 business days. You will receive a confirmation email once your review has been published.
Customer photos
This review was collected as part of a promotion
More details on the Onkyo TX-SR602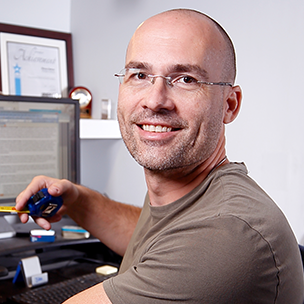 Researched by Crutchfield's

Stacey B.
Product Research
Features
Remote Control
Inputs and Outputs Notes
On-Screen Display (OSD): An OSD can be displayed on your television for easy system setup. The OSD can be sent through the S-video or composite video monitor output, but is not sent through the component video output of the receiver. The joystick/enter button on the remote makes display navigation and setting adjustment simple and convenient.
Component Video Switching: In addition to composite and S-Video switching, this unit can switch between high resolution component video sources. There are 3 component video inputs and 1 component video output; each input and output has jacks labeled "Y", "Pb" and "Pr". The component video inputs and outputs have a bandwidth of 50MHz.
WRAT (Wide Range Amplifier Technology): This technology uses low-negative-feedback circuit topology for accurate signal reproduction, improved dynamic signal-to-noise ratio, and better delivery of power peaks.
Digital-to-Analog Converters (DACs): To decode and playback high-resolution recordings, this receiver is equipped with two 192kHz/24-bit DACs, plus two 96kHz/24-bit DACs.
Automatic Speaker Setup: With the supplied speaker setup microphone, the Automatic Speaker Setup function can measure the test tone output by each speaker and automatically determine the number of speakers connected, their sizes, and the distance from each speaker to the listening position. The supplied microphone is approximately 2" in diameter, 3/4" tall, and has a 20' cable that plugs into the front of the receiver. If you wish to setup the speakers manually, you can follow the procedure for Speaker Configuration.
Double Bass: You can enhance the bass output by activating the Double Bass function. This function allows you to feed bass frequencies to the front left and right channels and to the subwoofer. Double Bass can be set only when the subwoofer is set to "on", and the front speakers are set to "large."
Adjustable Crossover: This receiver has a built-in crossover for the speaker system. This setting is available when you tell the receiver that there is a subwoofer being used, or when you set your front speakers to "Small". The frequencies that you can choose from are: 40, 60, 80, 100, 120, and 150 Hz.
Assignable Digital Inputs: The TX-SR602 has 6 assignable digital inputs (4 optical/2 coaxial) allowing you to indicate to the unit which input source is connected to which digital input jack.
Multi-Channel Input: The receiver is equipped with a 5.1 multi-channel input for compatibility with external decoders or high resolution audio players such as DVD-Audio or SACD. The input consists of left front, right front, center, left surround, right surround, and subwoofer RCA inputs.
Direct Mode: This mode delivers pure sound with minimum sound quality adjustment and filtration. The sound recorded for the right and left front channels is output to the right and left front speakers only and not output to the subwoofer.
Listening Modes: This receiver incorporates a wide variety of listening modes to bring you maximum enjoyment from your audio and video software. The listening modes include:
Direct
Stereo
Mono
T-D (Theater-Dimensional)
Dolby Digital
Dolby Digital EX
Dolby Pro Logic IIx
Dolby Pro Logic II
DTS
DTS-ES
DTS Neo:6
DTS 96/24
Onkyo Original DSP Modes

Orchestra
Unplugged
Studio-Mix
TV Logic
Enhance
Mono Movie
All Ch Stereo
Full Mono
Front Effect: Some live recordings contain acoustic reverberation. When you play these sources, more reverberation will be applied by the DSP, creating too much reverb effects and the sound loses frame or presence. In this case, set this setting to "Off" so that no reverberation from the DSP will be applied to the sound output from the three front channels. With this setting, the sound source is played as it is without any further reverberation.
Reverb Level: This setting allows you to adjust the depth of acoustic reverberation to match the playback source material and the acoustics of your room. The reverb level may be set to Low, Mid, or High.
Reverb Time: You can adjust the reverb time to match the source being played back and the acoustics of the room. You can select a setting of Short, Mid, or Long.
Front Expander: This feature spreads out the sound from the front speakers for the feeling of a wide sound space. This can be turned on or off.
Virtual Surround Level: This setting adjusts the level of the virtual surround signal. This can be set from -3 to +3 decibels. Lowering this setting can improve the sound when the definition is unclear or when the sound feels unnatural.
Dialog Enhance: If the dialog from the center channel is difficult to hear in the Theater-Dimensional mode, you can use this setting to improve the clarity.
"Late Night" Feature: The "Late Night" feature limits the dynamic range of Dolby Digital recordings that have been encoded with dynamic range data. Limiting the dynamic range makes it easier to find a volume control setting that ensures the quiet sounds are not too quiet and the loud sounds are not too loud for night time listening. This allows you to comfortably listen to Dolby Digital recordings encoded with dynamic range data without the need to constantly adjust the volume to keep from waking family/neighbors. The choices are: "Off", "Low", and "High".
Note: This feature only works with Dolby Digital Encoded software and the depth of the feature will vary based on the individual software package.
"IntelliVolume" Setup: The "IntelliVolume" setup function allows you set a volume correction value in the range of -12dB to +12dB, in 1dB increments, for each source to prevent large jumps in volume when switching from one source to another. This feature eliminates the inconvenience of manually readjusting the volume control each time you switch from a source with a weak signal to a source with a strong signal and vice versa.
Volume Setup: The receiver volume can be configured in the following ways:
Volume Display: You can set the receiver to display the volume level in one of two ways: Absolute or Relative. The Absolute Volume range is Min, 1-99, Max. The Relative Volume range is -(infinity) dB, -80dB, -80dB through +18dB. The absolute value 82 is equivalent to the relative value 0dB.
Maximum Volume: You can prevent the volume from being set too high by specifying a maximum level: 50-99 absolute, or -32dB to +17dB relative.
Power On Volume: You can specify the volume setting each time the receiver is turned on. You can select any setting within the absolute or relative range, or "last" to use the same level that was used when the receiver was turned off.
Headphones Level: You can set the headphone volume relative to the main volume. You can choose a level between -12dB and +12dB.
Sleep Function: From the remote, you can set the unit to automatically turn off after as much as 90 minutes or as little as 10 minutes; choices are presented in 10 minute increments.
Display Dimmer: The display illumination includes the green alphanumeric display and a blue ring around the volume knob. You can dim the display as follows: Normal + Volume light on, Normal + Volume light off, Dim + Volume light off, and Dimmer + Volume light off.
Zone 2 Output: This feature allows you to enjoy one source in your main listening room, while another source plays in a remote room. Depending on how you configure the receiver, using the dual zone feature will require an amplifier and speakers, a set of powered speakers, or simply a set of non-powered speakers located in a remote location. You can connect the dedicated Zone 2 stereo RCA line outputs to a receiver/amplifier or powered speakers in a remote room while powering a 7.1-channel speaker system in the main room; the output level of the RCA line outs is fixed, so they must be connected to an amplifier or powered speakers equipped with a volume control. You can also connect a pair of speakers to the receiver's dedicated Zone 2 speaker terminals, and still power a 5.1-channel speaker system in the main room. When the Zone 2 speaker terminals are turned on, the Surround Back speaker outputs do not work. When the Zone 2 speaker terminals are off, the Surround Back speakers outputs work as normal. The Zone 2 speaker output volume setting can be controlled with the remote.
Multibrand/Learning Remote with Joy Stick Button: The supplied wireless remote is a multibrand/learning remote. The remote is pre-programmed to operate Onkyo CD, DVD, MD, and cassette players. In addition, the remote is pre-programmed to operate other popular brands of equipment, including DVD players, satellite receivers, cable boxes, VCRs, and televisions. Also, the remote can learn up to a total of 150 commands from infrared remotes of other brands of equipment. A joystick button simplifies menu navigation and doubles as an "enter" button.
Macros: Three macros can be programmed to perform a sequence of actions with just one button press. Each macro can perform up to 8 actions.
Headphone Output: This receiver has a standard 1/4" headphone output on the front panel. The speaker outputs, except for the Zone 2 speakers, are muted when headphones are plugged in.
Speaker Outputs: There are color-coded binding post connectors for the left front, right front, center, left surround, right surround, left surround back, right surround back, Zone 2 left and Zone 2 right speakers. The binding posts are not 5-way because a plastic collar prevents their use with spade lugs.
IR Input: The IR input jack allows you to control the Zone 2 output from the second room by purchasing an optional IR remote control system and locating the remote sensor in the Zone 2 room.
RI Remote Control Jack: The 1/8" RI remote control jack allows you to connect this receiver to compatible Onkyo components.
12 Volt Trigger: This 1/8" mini-jack output can be connected to the 12-volt trigger input on a power amplifier in Zone 2. When Zone 2 is turned on, a 12-volt trigger signal is output.
Loading...
Loading accessories...
Loading...
Loading articles...