About the Klipsch Heritage Forte IV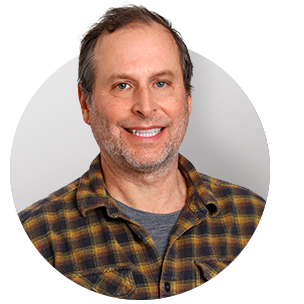 A new take on a classic Klipsch tower speaker
Klipsch's Forte floor-standing speakers have been captivating music lovers since the company introduced them in 1985. Crutchfield customers fell in love with the Forte III, and now we're excited to offer the Forte IV, the latest version of this classic speaker.
A new take on a classic Klipsch tower speaker
Klipsch's Forte floor-standing speakers have been captivating music lovers since the company introduced them in 1985. Crutchfield customers fell in love with the Forte III, and now we're excited to offer the Forte IV, the latest version of this classic speaker.
New in the 'IV are the redesigned midrange compression driver with a polyimide diaphragm, and a wide-dispersion phase plug in the tweeter. These design tweaks help smooth out the mids and spread the high frequencies into a wider sweet spot.
Klipsch has revoiced the Forte IV with a fresh crossover network based on the steep-slope design in their premium Klipschorn and La Scala models. And three of the finishes come with a new retro-styled salt and pepper grille cloth.
Built to rock
Klipsch's Heritage Series loudspeakers can be the heart of a party. A college friend of mine had a small room, and a pair of Klipsch Heresies. He'd crank Grateful Dead live recordings, Josh White country blues, or whatever — those speakers never failed to grab your attention. Klipsch's up-front sonic profile lives loud in the Forte IV. Horn-loaded midrange and tweeter sections project inviting, close-to-the-bone clarity.
The Forte IV is a great choice if you like to listen to live recordings. The dynamic energy of inspired performances really reaches out from these speakers — even with a modestly powered amplifier, thanks to the highly efficient 99 dB sensitivity.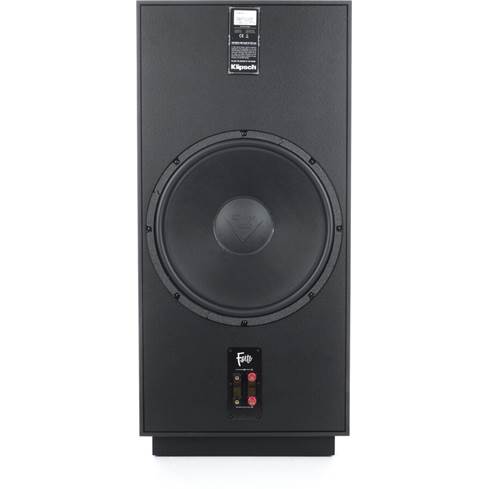 What's better than a port?
The Forte IV's rear panel sports a burly 15" passive radiator. It acts like a port, but with tighter control over low frequencies.
Coupled with the active 12" front-firing woofer, the radiator's extra cone surface area gives authoritative girth to the 'IV's "listen-to-me," attention-grabbing sonic profile.
Proudly made in the USA
The Forte IV is designed and hand-built in Hope, Arkansas. It's available in four beautiful wood veneer finishes: Black Ash, American Walnut, Natural Cherry and Distressed Oak.
Klipsch book-matches the veneers for each speaker, providing a beautiful mirror image at the splice joints. And the speaker pairs are grain-matched with wood from the same timber. It's a nice touch, and the kind of attention to detail that sets Klipsch's Heritage line apart.
READ LESS
Product highlights:
matched pair of floor-standing speakers
designed and hand-built in Hope, Arkansas
three-way design with passive radiator
frequency response: 38-20,000 Hz (±3dB)
power handling: 100 watts (400 watts peak)
sensitivity: 99 dB
nominal impedance: 8 ohms
tweeter: 1" titanium-diaphragm compression driver with horn-loaded design and wide-dispersion phase plug
midrange: 1-3/4" polyimide diaphragm compression driver with horn-loaded design
woofer: 12" fiber-composite cone
rear-firing 15" passive bass radiator reinforces low-frequency output
book-matched real ash wood veneer finish

veneer leaves for the left and right speakers are crafted from the same piece of timber
they're precisely arranged to provide an aesthetically pleasing "mirror" image at the splice

includes removable Salt and Pepper cloth grille
dual gold-plated speaker binding posts allow bi-amping or and bi-wiring
16-11/16"W x 35-3/4"H x 13"D (each)
weight: 72 lbs. (each)
warranty: 10 years
What's in the box:
2 Floorstanding loudspeakers
2 Grilles
8 Self-adhesive rubber feet
Owner's Manual
"Congratulations" letter
Klipsch brochure
Customer reviews for Klipsch Heritage Forte IV
Loading...
Loading reviews...
Average review:
5.0 out of 5 stars
Thanks for submitting your review
Most reviews are processed and published within 5 business days. You will receive a confirmation email once your review has been published.
Customer photos
This review was collected as part of a promotion
More details on the Klipsch Heritage Forte IV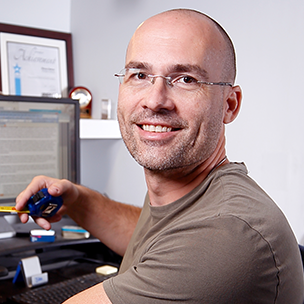 Researched by Crutchfield's

Stacey B.
Product Research
Features
Heritage Series (Made in the USA): The Forte IV is part of the Klipsch Heritage Series that is built and handmade in the USA at Klipsch's manufacturing facility in Hope Arkansas. They are meticulously handcrafted and assembled using the finest quality materials, even down to the highest-grade adhesives and fasteners (no detail goes unnoticed). Each Heritage Series loudspeaker utilizes Klipsch proprietary horn-loaded technology to bring a live music listening experience into the home. All Heritage Series loudspeakers are available in a variety high-quality wood veneers. The Klipsch Heritage series carries on Paul W. Klipsch's four principles of great sound -
High Efficiency & Low Distortion: Klipsch horn technology is highly efficient, providing more accurate sound with less power and less distortion - resulting in louder, cleaner audio. Klipsch's Law: Efficiency is inversely proportional to distortion.
Controlled Directivity: Klipsch horn technology accurately directs sound to the proper locations, which, in turn, creates a more lifelike soundstage without wasting acoustic energy where sound is not needed or desired.
Wide Dynamic Range: The softest sounds are reproduced with remarkable clarity and the loudest sounds are delivered without harshness or distortion - with the greatest possible range between the softest and loudest sounds.
Flat Frequency Response: Audio is delivered without frequency bias - no unnatural highs, mids or lows - reproducing recorded sound as accurately as possible without colorization.
The Forte IV: First introduced in 1985, the Forte quickly established itself as the most popular Klipsch model. The elegant design and outstanding performance made the Forte a standout among its competitors. In 2017, Klipsch re-introduced the Forte as part of the Heritage speaker series. The new Forte IV features updated cosmetics and the latest advancements in acoustic engineering, while maintaining the original charisma that made the Forte so popular.
3-Way Design: The Forte IV hosts a three-way design utilizing a 12" woofer and horn-loaded midrange and tweeter. The Forte IV incorporates an all new K-702 midrange compression driver, featuring a polyimide diaphragm for exceptional detail and dynamics. The K-702 midrange is mated to a modified Tractrix horn - featuring Klipsch's patented Mumps technology for even polar response of mid frequencies, giving you more consistent sound throughout the listening area. The titanium diaphragm high-frequency driver has an all-new wide dispersion phase plug for providing exceptionally even high-frequency dispersion for a wider, more accurate sweet spot.
High-Fidelity Crossover Network: The Forte IV has been completely revoiced from its predecessor, utilizing premium componentry in an all new high-fidelity crossover network (minimizing electrical degradation throughout the circuitry) for truer to life sound with best in class efficiency and power handling. The new network draws from the classic three-way steep slope design of the legendary Klipschorn and La Scala speakers.
15" Passive Radiator: The Forte IV's well-extended bass is found in the use of a rear-mounted passive radiator. A mammoth 15" in size, this sub-bass radiator operates on acoustic pressure generated by the woofer for greater bass output and extension that results in real full-range performance.
Book-Matched Wood Veneers: Klipsch only uses book-matched wood veneers for the Heritage series. Each pair of Forte IV loudspeakers is grain-matched using wood veneer panels that come from the same timber. The veneer leaves are kept in order as they are delicately sliced from the timber and precisely arranged to provide a mirror image at the splice joint - like turning the pages of a book. This gives each speaker a more aesthetically appealing and consistent appearance that is treasured more than any other cut of wood veneer. Each cabinet is carefully matched so that each speaker in the pair is practically indistinguishable from the other. The speakers move seamlessly together through the factory. Each finished product is inspected and labeled with sequential serial numbers, ensuring that each pair of speakers leave the factory as a meticulously crafted set.
Note: The Forte IV real-wood veneer comes in four distinct finishes including Distressed Oak, Natural Cherry, Black Ash, and American Walnut - all designed to blend into your home's décor.
Dual Binding Posts: The Klipsch Forte IV is outfitted with two sets of sturdy binding posts allowing to bi-amp or bi-wire the floorstanding loudspeaker. These binding posts ensure a secure connection to many types of cable and connectors. The binding post terminals will accept banana plugs (single only), pin-connectors, spade-lugs and bare wire (up to 10AWG). Two plastic caps will need to be removed to use banana plugs.
Bi-Wiring: Bi-wiring can provide noticeable improvements in the overall transparency of your loudspeakers. Run separate speaker wires to the low & high frequency drivers from a single amplifier (the upper set of binding posts are for the high frequency drivers; the lower set of binding posts are for the low frequency drivers).
Bi-Amping: Bi-amping allows you to use separate amplifiers for the high & low frequency sections of your loudspeaker for greater dynamic range & lower distortion. We recommend that your separate amplifiers have identical gain to preserve the speaker's voicing balance.
Note: If you decide to bi-wire or bi-amp, you must remove the jumpers between the terminal posts (failure to do this could result in damage to your amplifier and loudspeakers).
Placement Options: Your Klipsch Forte loudspeakers will perform well in a variety of locations but best results will be achieved using the following general guidelines. Experiment with the below guidelines to suit your taste and to compensate for your room's acoustic characteristics.
Place on a common wall 6' to 15' apart and position them equidistant from the wall behind the speakers. Angle the speakers toward the listener and even with or forward of any adjacent obstructions.
Placing them near a corner or wall provides the greatest amount of bass while moving the speakers away from room boundaries reduces bass energy.
The Forte IV features a rear-firing 15" passive radiator that requires the loudspeaker to be placed at least 1" away from the back wall. For optimal low-bass performance, it is recommended the loudspeaker be placed within 2" to 10" off the back wall.
Asymmetrical placement of a pair of speakers from adjacent side walls can smooth room-induced bass unevenness.
Note: Self-stick rubber pads are supplied for attachment to the bottom of the speaker's riser for use on hard-surface floors.
Loading...
Loading accessories...
2 questions already asked
Q
How far off back wall?
jim Sep 16, 2021
A
I have my 8" off the back wall. Closer would give me more low end. My left speaker is up against a window so I don't want to get much closer. Get good base as is.
julius Sep 17, 2021
A
I have my set about 6-8 feet apart, turned slightly inward and 6-10 inches from back wall. I have had them now for 5 months and Love them! They perform well at low and high volume with clarity and a rich sound. I play a wide range of music.
walter Sep 16, 2021
A
I found my sweet spot 8 inches from the back wall. I would try 3 inches, 6 inches and 8 inches to see what sounds best for you.
john Sep 16, 2021
Loading...
Loading articles...