About the DALI Opticon 8 MK2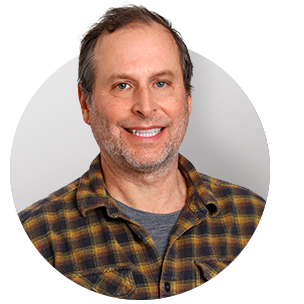 Towering output
With an enormous and detailed soundstage, the Opticon 8 MK2 floor-standing speakers hold the top spot in this impressive made-in-Denmark line from DALI. From its innovative hybrid tweeter array, to its wood-fiber midrange and woofer cones, to its carefully tuned and constructed enclosure, this tower was designed for big sound with low coloration and wide dispersion.
Towering output
With an enormous and detailed soundstage, the Opticon 8 MK2 floor-standing speakers hold the top spot in this impressive made-in-Denmark line from DALI. From its innovative hybrid tweeter array, to its wood-fiber midrange and woofer cones, to its carefully tuned and constructed enclosure, this tower was designed for big sound with low coloration and wide dispersion.
Transparent, articulate highs
The speaker's 1-1/8" soft-dome tweeter and custom-designed ribbon tweeter are mounted on a cast aluminum faceplate. The dome handles from around 2,000-14,000 Hz, while the ribbon starts contributing at around 10,000 and extends on up to the highest of highs. The speaker's wide dispersion pattern helps you enjoy clear, coherent sound, even when you're not sitting right in between a stereo pair.
The Opticon 8 features a 3-way design using a 6-1/2" midrange cone plus a pair of 8" woofers for the lower frequencies. All the woofers are made of a stiff, lightweight blend of fine-grain paper pulp reinforced with wood fibers. (Actually, DALI calls this design "3 + 1/2-way" — the extra "half" is for the ribbon tweeter.) The handoff between all drivers is handled by a carefully tuned crossover network built from low-loss components.
Patented distortion-reducing technology
The patented SMC (soft magnetic compound) woofer magnet pole pieces in DALI's Opticon line significantly reduce mechanical distortion, and help create a relaxed, uncolored midrange. You'll hear a surprising amount of detail, without fatiguing your ears.
Introduce yourself to Danish speaker mojo
DALI — Danish Audiophile Loudspeaker Industries — has been making high-end speakers since 1983. The Opticon is their most affordable made-in-Denmark line, and we think it offers great bang for your buck. They're assembled in pairs by a single DALI technician, to ensure visual and acoustic matching. Tight vinyl-dressed, high-density MDF cabinets, with internal bracing and acoustic damping material throughout, all but eliminate resonance. This helps the speaker "disappear," and the music come alive.
Got wire?
The Opticon 8 MK2 doesn't include any speaker wire. Read our article about choosing and installing speaker wire.
Shop our selection of speaker wire.
READ LESS
Product highlights:
matched pair of floor-standing speakers for music or home theater
hybrid tweeter:

1-1/8" ultra-light soft dome tweeter
1-3/4" x 11/16" ribbon tweeter

6-1/2" wood fiber cone midrange driver
dual 8" wood fiber cone woofers
patented SMC (soft magnetic compound) woofer magnet significantly reduces distortion from mechanical loss
bass reflex enclosure

dual Dual Flare rear-firing ports

frequency response: 38-30,000 Hz (±3dB)
sensitivity: 88 dB
recommended power: 40-300 watts
nominal impedance: 4 ohms
"3 + 1/2-way" speaker with crossovers at 390/2,400/14,000 Hz
MDF cabinet with Tobacco Oak vinyl finish
black cloth grille
dual binding post speaker terminals allow bi-amping or bi-wiring
assembled by hand in Denmark
10-15/16"W x 45-1/4"H x 18-1/16"D
weight: 75 pounds (each)
warranty: 5 years
What's in the box:
DALI Opticon 8 MK2 owner's manual
2 Floorstanding loudspeakers
2 Grilles
4 Binding post jumpers (pre-installed)
8 Outrigger feet
8 Spikes (with lock nuts)
8 Rubber pads
8 Screws
Hex-key
Wrench
Quick Start Guide
Congratulations Card
Customer reviews for DALI Opticon 8 MK2
We don't have any reviews, yet.
Submit a review and then enter to win a $350 gift card.
Be the first to review this product
Loading...
Loading reviews...
Thanks for submitting your review
Most reviews are processed and published within 5 business days. You will receive a confirmation email once your review has been published.
Customer photos
This review was collected as part of a promotion
More details on the DALI Opticon 8 MK2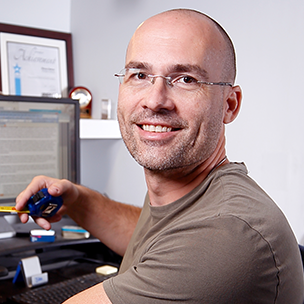 Researched by Crutchfield's

Stacey B.
Product Research
Features
Hand-Assembled In Denmark: All elements of the DALI drivers and cabinets are designed, produced and manufactured in-house in Denmark. The building of the cabinet, mounting of the drivers, plus the final tests and approvals on each and every DALI OPTICON MK2 Series speaker is handled directly at their own assembly lines in their Danish factory. The OPTICON MK2 Series manufacturing process is designed to ensure that stereo pairs of speakers are built and tested sequentially by a single manufacturing technician, using components taken in the same order from the same batch. It's a process that helps ensure ultimate visual and acoustic pair matching.
Hybrid Tweeter Design: The OPTICON 8 MK2 loudspeaker employs a new hybrid tweeter design that marries the 1.125" soft-dome tweeter with a custom 0.6875" x 1.75" ribbon. Both are mounted on a cast aluminium faceplate which incorporates dispersion control detailing. The placement of the hybrid tweeter drivers is done firstly in order to position the high frequency drivers near typical seated ear height. Secondly to take advantage of the smoother low frequency room response that results from the bass driver.The new hybrid tweeter design offers the best of both worlds - the clarity, speed and dynamics of a dome tweeter, with the very high frequency detail and smooth finesse of a ribbon tweeter.
1.125" Soft-Dome Tweeter: The new unique light-weight 1.125" soft-dome tweeter offers significant advances over the tweeters used in previous models and series. The relatively small increase in diameter over the previous tweeter results in a significant increase in dome radiating area. This means lower distortion, higher power handling, and an ability to operate at lower frequencies. The use of the same 1.125" soft-dome tweeter across all OPTICON MK2 models results in consistency of tonal character and provides consistency of dispersion characteristics. The MK2 soft-dome tweeter enables crossover frequencies as low as 2kHz to be safely employed with no risk of distortion or power handling limitations.
0.6875" x 1.75" Ribbon Tweeter: The ribbon tweeter begins to contribute from 10kHz upwards; just as the response of the soft-dome element is beginning slowly to fall away and become more directional. The ribbon element both extends the system frequency response towards 30kHz and contributes to keep high frequency horizontal dispersion wider than would otherwise be the case.
6.5" Midrange Driver + Dual 8" Woofers: The OPTICON 8 MK2 combines a 6.5" midrange driver and two 8" woofers to handle the midrange and low frequencies of the floorstanding loudspeaker. The 6.5" midrange and two 8" woofers are designed with a consistent focus on the DALI audio principles of low-loss, low distortion and low coloration. The ideal driver plays only what the amplifier requires, with nothing added and nothing subtracted for the most natural sound reproduction.
Wood Fiber Cone: Every component of the driver is carefully designed for its positive contribution towards ideal performance. The diaphragm is made from a mix of paper and wood fiber that ensures minimal break-up resonance and gives the diaphragm its distinctive DALI trademark color. It is terminated by rubber surrounds chosen for its soft and very flexible mechanical properties that enable free movement with minimal low frequency damping. The driver chassis is manufactured in die-cast aluminum that provides extremely high rigidity and low resonance along with minimal extraneous influence on the internal magnet system. The mechanical design of the chassis is specifically engineered to provide minimal impedance to airflow while at the same time enabling extremely tight mechanical bonding with the speaker enclosure.

SMC Technology:The OPTICON 8 MK2 driver magnet system consists of a large ferrite ring magnet surrounding a pole piece manufactured entirely of the unique DALI SMC material. The pole piece and the ferrite magnet are secured between soft iron front and back plates to create the appropriate magnetic field for the voice-coil. DALI SMC (Soft Magnetic Compound) is a coated magnet granular material that can be formed to almost any desired shape and has many advantages used in driver magnet systems. SMC's unusual combination of very high magnetic permeability and very low electrical conductivity is exactly what is required for driver magnet systems and results in a significant reduction of electro-acoustic distortion. SMC minimizes and reduces distortion, while improving linearity for a more natural sound that is unmasked and uncolored.
Bass Reflex Port Design: As areflex loaded speaker, the OPTICON 8 MK2 employs the otherwise unused acoustic output from the rear of its bass driver to extend low frequency bandwidth and increase low frequency power handling. DALI revisited the port tuning to ensure that the subjective bass performance was absolutely optimized for its likely installation application. With Dual Flare technique, the MK2 brings port design into the realm of aerodynamics with exit and entry flares carefully designed to minimise turbulence at the airflow rate expected from the port diameter and tuning frequency. Dual Flare enables the reflex ports to remain smooth and work effectively to reinforce low frequency performance to a significantly higher volume level than would otherwise be the case.
Custom Built MDF Cabinet: The enclosure of the OPTICON 8 MK2 is designed to optimist rigidity and minimize panel resonance. The 25mm thick front-baffle provides massively rigid foundations for the drivers. The manufacturing of the OPTICON MK2 series has been retained firmly at the DALI factory in Denmark. Their in-house woodworking facility handles everything from cutting and routing the MDF panels to the driver and crossover installation. The final test and quality approval on each and every speaker is also handled on our own assembly lines.
Note: Available in a Satin Black, Tobacco Walnut, or Satin White finish.
Mounting Options: The OPTICON 8 MK2 is supplied with cast aluminum outrigger feet that will need to be installed. You can mount rubber pads to the outrigger feet for hardwood, tile, vinyl, and laminate flooring. Spikes can be mounted to the outrigge feet for carpeted flooring. The included spikes can scratch and damage hard surface flooring. The floorstanding speaker can be placed as little as 7.875" and as much as 39.375 " from the wall and still deliver powerful bass.
Dimensions with Rubber Feet: 10.9375" (w) x 45.25" (h) x 18.0625" (d)
Dimensions With Spike Feet: 10.9375" (w) x 45.875" (h) x 18.0625" (d)
Note: The OPTICON 8 MK2 should always be used with the outrigger feet and the rubber pads or spikes installed for optimum performance and maximum stability.
Dual Binding Posts: The OPTICON 8 MK2 is outfitted with two sets of sturdy binding posts allowing to bi-amp or bi-wire the floorstanding loudspeaker. These binding posts ensure a secure connection to many types of cable and connectors. The binding post terminals will accept banana plugs (single only), pin-connectors, spade-lugs and bare wire (up to 10AWG).
Bi-Wiring: Bi-wiring can provide noticeable improvements in the overall transparency of your loudspeakers. Run separate speaker wires to the low & high frequency drivers from a single amplifier (the upper set of binding posts are for the high frequency drivers; the lower set of binding posts are for the low frequency drivers).
Bi-Amping: Bi-amping allows you to use separate amplifiers for the high & low frequency sections of your loudspeaker for greater dynamic range & lower distortion. We recommend that your separate amplifiers have identical gain to preserve the speaker's voicing balance.
Note: If you decide to bi-wire or bi-amp, you must remove the jumpers between the terminal posts (failure to do this could result in damage to your amplifier and loudspeakers).
DALI OPTICON MK2 Series: Combining a Danish design with both tried-and-tested and new speaker technologies, the DALI OPTICON MK2 Series delivers a striking sound that is dynamic and pure. The OPTICON MK2 Series consists of two floorstanding loudspeakers (OPTICON 6 MK2 / OPTICON 8 MK2), two bookshelf loudspeakers (OPTICON 1 MK2 / OPTICON 2 MK2), a center-channel speaker (OPTICON VOKAL MK2), and LCR speaker (OPTICON LCR MK2) - all sold separately
Loading...
Loading accessories...
Loading...
Loading articles...