About the Leica M10-R (no lens included)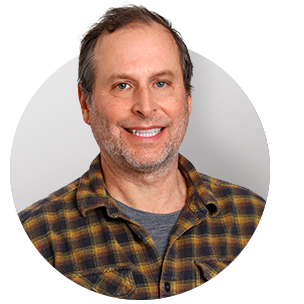 Understated, but state of the art
Leica's M10-R camera embodies their "less is more" aesthetic. Its old-school design and controls can help nudge you toward a more creative approach to photography. And you'll get the striking photo quality that Leica is famous for, crisp and rich in detail.
Understated, but state of the art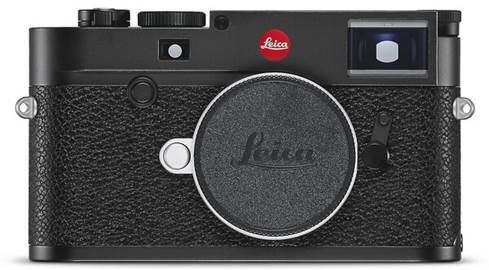 The M10-R's understated German-built design is the result of over 70 years of refinement.
Leica's M10-R camera embodies their "less is more" aesthetic. Its old-school design and controls can help nudge you toward a more creative approach to photography. And you'll get the striking photo quality that Leica is famous for, crisp and rich in detail.
The M Series body design hasn't changed much since its introduction in 1954. Sure, the digital technology inside is a whole new ballgame, but the M10-R's manual controls remain simple, precise, and a pleasure to use. It looks comfortingly familiar — I learned on an old Leica M3. This camera is manual focus only, and any Leica M lens — from 1954 forward — will fit.
Classic rangefinder design
A rangefinder camera like the M10-R is simple to use once you understand the basic operation principle. Instead of focusing from blurry to crisp like a DSLR or mirrorless camera, rangefinders show you two superimposed images that move toward or away from each other when you turn the focus ring. Your shot is in-focus when the two images match each other perfectly and fuse together as one.
40-megapixel full-frame sensor
This is a case where "more is more." The M10-R makes a huge leap from its M10-D predecessor's 24-megapixel sensor. What do 40 megapixels get you? Better image quality, especially if you want to crop an image — your resolution will stay crisp even when you zoom in close during post-production.
Made in Germany
I learned photography on my dad's old 1950s Leica M3, and I bet it's still taking great images for the lucky person he eventually sold it to. I carried it around with me in high school and college, and it traveled along with me in my backpack across Europe in the early '90s. It really took a beating, but that rock-solid, precise German design and build always functioned flawlessly, and took great photos. The M10-R is its modern iteration, designed for enthusiasts who want top-notch image quality from a camera made to last a lifetime.
READ LESS
Product highlights:
Specifications:
hand-built in Germany
lightweight magnesium alloy body with solid brass top panel and base
40-megapixel effective recording
full-frame CMOS sensor
3:2 aspect ratio
variable ISO (100-50,000) for high-resolution, low-noise shots even in low light
ultra-quiet mechanical shutter

minimum shutter speed: 1/4000 second
maximum shutter speed: 16 minutes

continuous shooting up to 4.5 fps at 40 MP for up to 10 frames
3" high-resolution (1.04-million-dot) LCD touchscreen
optical viewfinder with four-digit display and exposure alerts
records photos onto SD, SDHC and SDXC memory cards (not included)
Wi-Fi for convenient sharing and control

free Leica FOTOS mobile app adds remote control using smartphones and tablets
Special features:
choice of automatic shutter speed control with manual aperture pre-selection, aperture priority A, or manual shutter speed and aperture setting
manual focus only
self-timer with 2-1/2 second delay
records in RAW (DNG) and JPEG formats for greater creative flexibility during editing
1/4" stainless steel tripod thread in base
Dimensions and warranty:
5-1/2"W x 3-1/8"H x 1-9/16"D
weight (with battery): 23.81 oz.
warranty: 2 years
MFR # 20002
What's in the box:
Leica M10-R (no lens included) owner's manual
Digital camera body
Body cap (installed)
BP-SCL5 Lithium-ion rechargeable battery (7.4V 1100mAh)
BC-SCL5 battery charger (DC output: 7.4V 1000mA)
AC cord
Car charger cable
Carry strap
Drawstring pouch
Quick Start Guide
Test Certificate
Registration card
Customer reviews for Leica M10-R (no lens included)
We don't have any reviews, yet.
Submit a review and then enter to win a $350 gift card.
Be the first to review this product
Loading...
Loading reviews...
Thanks for submitting your review
Most reviews are processed and published within 5 business days. You will receive a confirmation email once your review has been published.
Customer photos
This review was collected as part of a promotion
More details on the Leica M10-R (no lens included)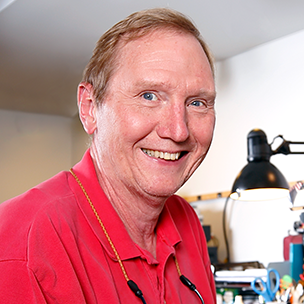 Researched by Crutchfield's

Mark G.
Product Research
Features
Overview: The Leica M10-R digital rangefinder camera (model 20002-black chrome) has a 40MP full-range CMOS image sensor for capturing high resolution images. With the Maestro II image processor, the camera delivers beautiful color photographs with wide dynamic range and increased sensitivity. The M10-R has the same slim body style as Leica's film cameras, making it easy to handle. The camera features a magnesium alloy chassis with solid brass top and bottom plates, and a black chrome-plated finish. Strategically placed rubber seals help to keep out moisture and dust. The M10-R comes with a rechargeable battery, a battery charger, and shoulder strap. No lenses are included in this "body only" package.
Lenses: The M10-R features the Leica M bayonet mount which accepts Leica M lenses. With an optional adapter, you can attach Leica R-series lenses, as well.
Viewfinder/Rangefinder: The camera has a large optical viewfinder with 0.73x magnification for composing and focusing your shots. The viewfinder is calibrated to -0.5 dpt, and corrective lenses from -3 to +3 diopter are available. The camera is also equipped with a rangefinder which displays split or superimposed bright field images for accurate manual focusing control. An optional Leica Visoflex EVF (electronic viewfinder) can be attached to the accessory shoe to provide additional features, including a diopter adjustment and the transfer of GPS data to the camera.
Monitor: On the rear panel is a 3" TFT LCD panel with 1,036,800 dots and touch control. The monitor has a Gorilla Glass cover to protect the panel from light impacts and scratching.
Full-frame Image Sensor: The camera features a full-frame (24 x 36mm) CMOS color image sensor with 40.89 effective megapixels with a 3:2 aspect ratio.
Accessory Shoe: The M10-R is equipped with an ISO accessory shoe for attaching accessories, such as the SF60 or SF40 flash units. The shoe has additional contacts for the optional Leica Visoflex EVF.
Still Images: The M10-R can take JPEG still images in 3:2 aspect ratio only in three sizes: Large (40.64MP): 7840 x 5184 pixels, Medium (20MP): 5472 x 3648 pixels, or Small (6MP): 2976 x 1984 pixels. You can save your JPEG images in color or monochrome. In addition, you can capture lossless DNG (digital negative) images using the raw data from the image sensor (7864 x 5200 pixels -- 40.89MP) and 14-bit color depth. You'll need to convert the raw data to JPEG or other format files using Adobe Photoshop Lightroom.
Note: The M10-R cannot record movies.
Memory Cards: The camera has a single slot that will accept SD, SDHC, and SDXC memory cards up to 512 GB.
Drive Modes: The menu offers the following drive modes:
Single: Normal, single image recording.
Serial Exposures: You can choose from Continuous High Speed (approx 4.5 fps) or Low Speed (approx 3 fps).
Interval: For shooting a series of photos over an extended period, you can set the camera to record a specific number of images over a set amount of time. In the menu, you can select the Number of Frames and the Interval Between Frames.
Self Timer: You can set the self timer to 2 seconds (to avoid camera shake) or 12 seconds (to allow the photographer time to get into the picture)
Exposure Bracketing: Exposure Bracketing lets you take 3 or 5 images, each with different exposure compensation. Bracketing range is ±3 EV in 1/3 EV increments.
Focusing Methods: The M10-R lets you focus in Live View Mode or via the Rangefinder. Using the Rangefinder, you can use the superimposed image (double image) method or split image method. For portraits, you can focus on the eyes, turning the focus ring on the lens until the contours are aligned exactly in the metering field. For architectural photographs, you can aim the rangefinder at a clearly defined vertical line and turn the focus ring until the split images line up. In Live View mode, you can view the target image in the LCD monitor, using a zoomed in portion of the screen to bring your item into focus. You can also focus using a Focus Peaking assist function which shows the focused areas of the selected target inside a colored frame.
Note: The M10-R can only focus manually. There is no auto focus function.
ISO Sensitivity: You can set the ISO sensitivity between ISO 100 and ISO 50000. There are 28 total ISO settings, selectable in the menu in 1/3 EV increments. On the ISO setting wheel, you can quickly set the camera to ISO 100 to ISO 6400. The sensitivity can be set manually or automatically.
White Balance: The Leica M10-R lets you select the white balance using four different methods: automatic control, fixed presets, manual setting via metering, and direct setting of the color temperature. The presets include Daylight, Cloudy, Shadow, Tungsten, HMI, Fluorescent Warm, Fluorescent Cool , and Flash. The color temperature settings can be selected in the menu between 2000 K and 13100 K.
Exposure Modes: There are two exposure modes: Aperture Priority or Manual. Aperture Priority sets the exposure automatically according to the manually selected aperture. Once you set the aperture value (on the attached lens), the camera automatically selects the appropriate shutter speed to obtain the exposure you desire. Low aperture settings provide a narrower depth of field to make your subject stand out against an unfocused background. A high aperture setting gives you a wider depth of field with items in the foreground and background in focus.
Exposure Compensation: You can adjust the metered exposure to make an image lighter or darker. Exposure compensation can be set in the range of -3EV to +3EV in 1/3EV increments.
Shutter Speeds: The camera offers shutter speeds that can be set automatically (in Aperture Priority mode), or manually. Shutter speeds are available from 1/4000 to 16 minutes in Aperture Priority. Manual shutter speeds can be set from 8 seconds to 1/4000, and from 8 to 16 seconds in half steps. Fixed shutter speeds above 8 seconds are available. Bulb settings are available up to 16 minutes (depending on the ISO setting) while the shutter button is held down. When the Time Function is enabled, the shutter button doesn't have to be held down. The Time exposure starts when you press and release the shutter button, and ends when you press and release the shutter button a second time.
Auxiliary Displays: To help you with your images, you can view the auxiliary displays. The Clipping Display marks bright areas of your image in flashing red and dark areas in flashing blue. A Level Gauge shows the orientation of your shot along horizontal and vertical axes. Zero positions are shown with green lines, and tilted positions are shown in red. When shooting in portrait orientation, the camera will automatically switch the aspect of the level gauges. You can choose between two grid overlays (3x3 and 6x4) to divide the image into multiple fields to facilitate picture composition. There is also a histogram display that represents the brightness distribution of the image.
Battery: The M10-R is powered by the supplied BP-SCL5 Lithium-ion rechargeable battery (7.4V 1100mAh). The battery charges in the supplied BC-SCL5 charger (output: 7.4V 1000mA). The charger comes with an AC power cord, as well as an in-car charger cable. The input voltage automatically switches between 100-240V AC 50/60Hz 300mA to 12V DC 1.3A. No battery life specs were provided by the manufacturer.
Review Mode: In Review Mode, you can view the stored recordings one at a time, or multiple thumbnails simultaneously. Pressing the Play button brings up the last picture taken. The images are visually arranged on a horizontal reel, and you can scroll left to right using the directional buttons or by swiping the touchscreen with your finger. Tapping an image allows you to view the camera settings in the header and footer lines. You can zoom into any section of the image for closer inspection using a two-finger pinch/spread action or button control. You can view 12 (3 rows of 4 images) or 20 (4 rows of 5) thumbnail images to make photos easier to find.
Wi-Fi: The camera can connect wirelessly to your local network (802.11 b/g/e) through the Leica FOTOS app. When connected, you can take pictures remotely via the mobile device, change image settings, and transfer data to the mobile device. The Leica FOTOS app is available for iPhone, iPad, and iPod touch running iOS 12.0 or later. It is also compatible with Android devices running version 6.0 and up.
Other Specifications:
Dimensions: Width: 5.472", Height: 3.15", Depth:1.516"
Weight: 23.81 ounces (with battery)
Loading...
Loading accessories...
Loading...
Loading articles...