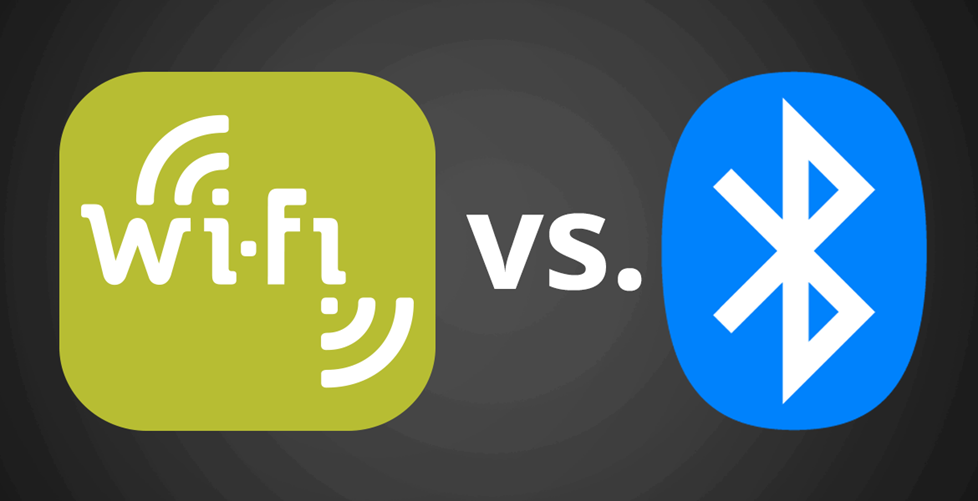 For wireless home audio, there used to be two mutually exclusive options: Bluetooth® or Wi-Fi®. Each technology had its merits, each offering a different type of wireless streaming.
Increasingly, wireless home gear comes with both Bluetooth and Wi-Fi built-in. However, there are different flavors of Bluetooth. And speakers with Wi-Fi are definitely not created equal. Read on to discover what suits your needs best.
Bluetooth or Wi-Fi: what's the difference?
Here's the biggest difference: With Bluetooth, you stream music from your phone to a speaker. A Wi-Fi speaker accesses music from the internet, or from a computer on your home network.
You can control a Wi-Fi speaker with your smartphone. You just have to stay within range of your Wi-Fi router's signal. The music keeps playing if you take a call or wander into another room.
With a Bluetooth speaker, your phone (or other Bluetooth device) has to stay within the range of the speaker (just 30 feet or so with most speakers).
Bluetooth for simplicity and portability
Bluetooth makes a direct link between two devices. Wi-Fi requires a router to connect the devices. That makes Bluetooth ideal for wireless portable speakers.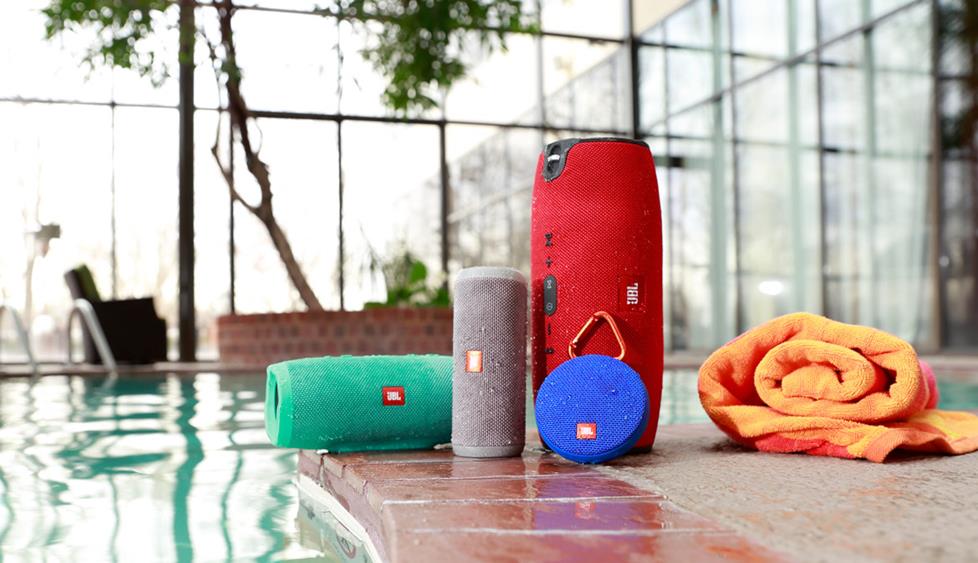 Bluetooth speakers are easy to use. No network is required, so there's no log-in or setup procedure, just a simple phone-to-speaker pairing process.
Some Bluetooth speakers can be simultaneously paired with two or more devices. But those paired devices still have to take turns streaming to the speaker, which can only accept one signal at a time.
High-resolution Bluetooth: aptX® and Bluetooth 4.0
To meet the demand for better audio quality, new Bluetooth protocols were developed. These new protocols, under ideal conditions, can deliver near-CD quality sound. Both the streaming device and the receiving speakers use the same protocol. So, for example, both your smartphone and your speaker must have Bluetooth aptX built-in in order to enjoy its benefit.
If only one of the two devices has it, you can still stream via Bluetooth. The Bluetooth aptX device simply defaults to standard low-res Bluetooth. The same happens Bluetooth 4.0 devices.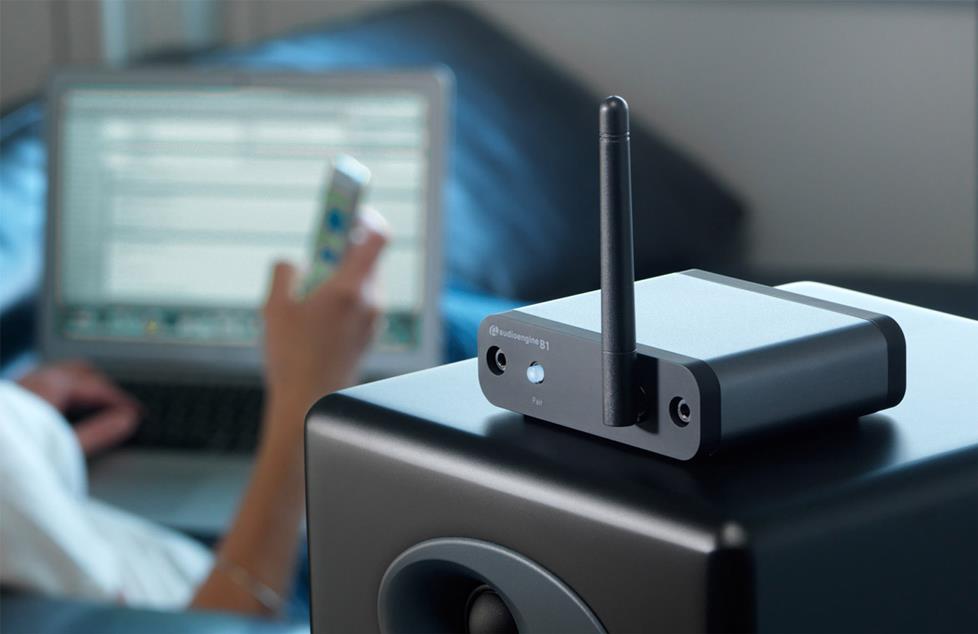 Have powered speakers or a stereo system with no wireless capability? You can get a Bluetooth adapter.
The two most common types of high-resolution Bluetooth are aptX and Bluetooth 4.0. Bluetooth aptX can deliver near-CD-quality sound with a compatible speaker. It has a range of about 30 feet.
Bluetooth 4.0 delivers high-resolution sound in a different fashion. Bluetooth 4.0 devices can have a range of up to 98 feet.
These formats are often found in high-performance home Bluetooth speakers. They're also used in high-performance wireless Bluetooth headphones.
Wi-Fi speakers
Wireless speaker systems offer a compact alternative or supplement to a receiver-based audio system. Some are even capable of playing high-resolution music files or streams.
Wi-Fi also serves as the backbone for wireless multi-room audio systems.
Wireless multi-room systems can play different songs in different rooms. Or they can all play the same the music. You can control the volume or music selection from anywhere in your home.
Many wireless multi-room systems are closed, meaning every speaker in your system must be from the same brand. You can mix and match speakers from brands that use the DTS Play-Fi system. Our article on multi-room audio systems gives you more detailed information.
Home theater receivers use Wi-Fi to let you stream music from your computer or media server. This gives your receiver access to high-resolution audio.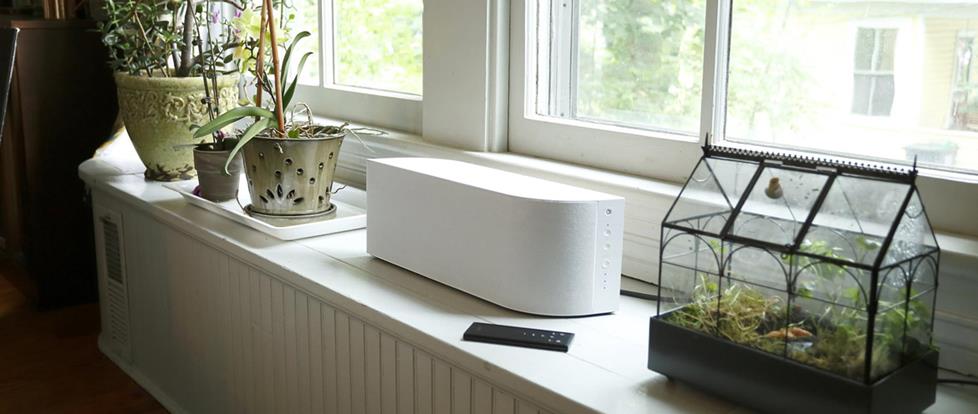 Most Wi-Fi speakers aren't truly portable. They plug into an AC outlet for power. But they're much easier to move about than a traditional stereo system.
Multi-room audio plus Bluetooth — where the lines blur
Many multi-room audio systems also have Bluetooth. This lets you stream music from your smartphone or tablet. The receiving device converts the Bluetooth signal to send it to other speakers in the system. You can find built-in Bluetooth in Bose®, Bluesound, Denon HEOS, and Yamaha MusicCast systems, among others.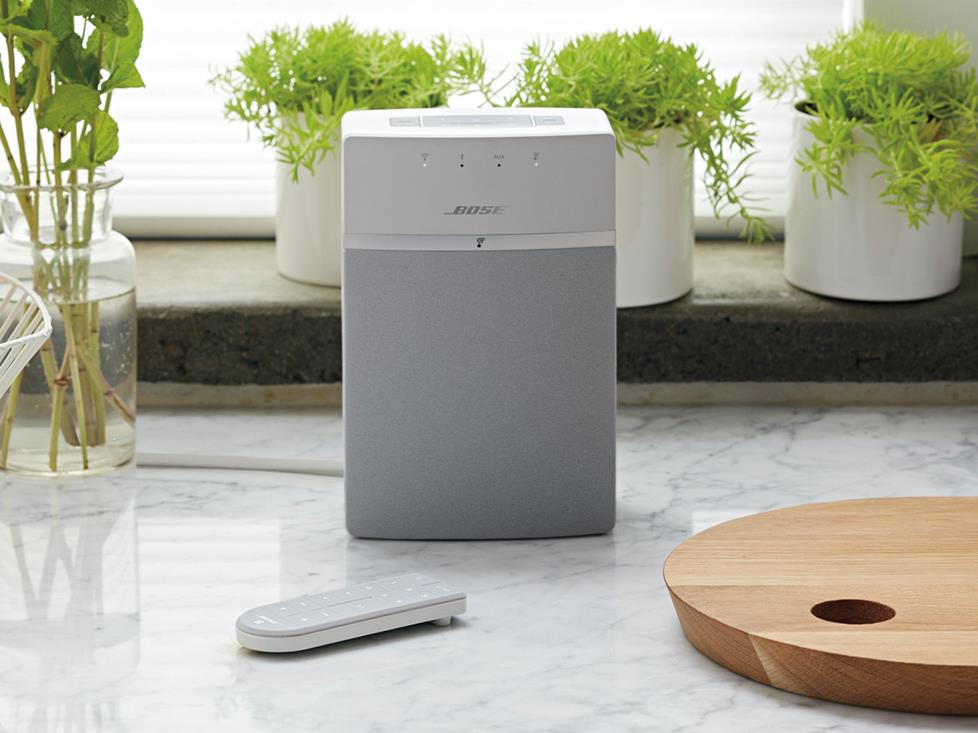 This speaker has Wi-Fi and Bluetooth.
Questions?
Our expert Advisors can help you choose the Wi-Fi and Bluetooth speakers that best meet your needs. Contact us today.