In this article, we'll tell you how to stream your music and other programming from your phone directly to your audio system – without using the car stereo.
Do you listen to your favorite songs from apps on your phone? Then you won't need a new car stereo in order to enjoy your music and other programming when you're on the go. You can wirelessly stream whatever you want directly to an amplifier by way of your phone's Bluetooth connection – if the amp has Bluetooth capability.
Who needs an amplifier with Bluetooth?
Anyone who likes good clean sound and loud music needs an amplifier to boost the volume level over the background noises of the wind, water, and road. An amplifier also adds impact and feeling to everything you listen to.
Bluetooth streaming adds convenient wireless connectivity to your system – no need for complicated connections or messy wires.
An amplifier with Bluetooth connectivity means your phone becomes your music source. No need for a car stereo. You can bypass your car's factory stereo and stream music directly from your phone to the amplifier.
Off-roaders and boaters will especially want a compact and weather-proof source of power that's easy to access and simple to use.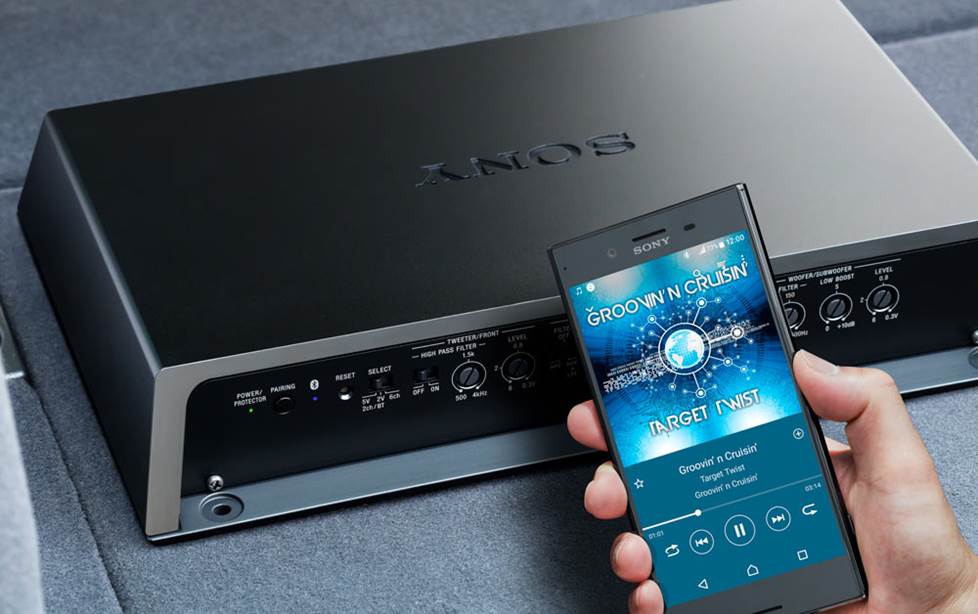 The Sony XM-GS6DSP 6-channel car amp's digital signal processing includes Bluetooth streaming.
Plug in and play wirelessly
Most new cars come with Bluetooth streaming and hands-free calling built into the factory radio. But that doesn't help owners of older vehicles or boaters and off-roaders. Also, your vehicle's factory Bluetooth connection may be good enough for hands-free calling but not quite up to the task of streaming high-definition, high-fidelity music with the pristine sound quality you want.
Bluetooth options for amplifiers
Bluetooth signals can interfere with some amplifiers' internal electronics, so almost all Bluetooth interfaces are separate dongles or plug-in devices attached externally to the amp in order to maintain the best signal clarity and fidelity.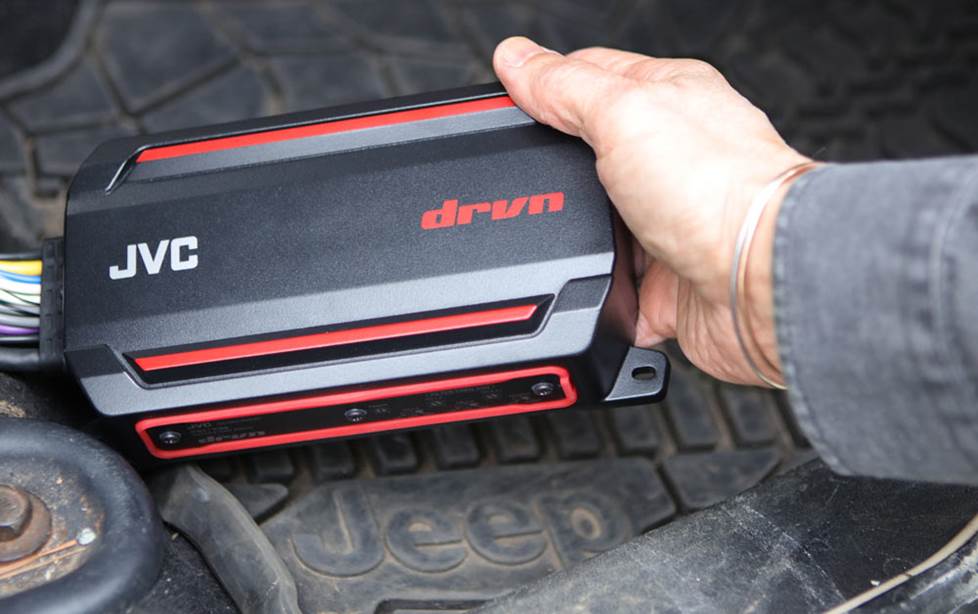 JVC's KS-DR2104DBT drvn Series 4-channel powersports/marine amp features Bluetooth streaming.
Bluetooth car amplifiers at Crutchfield
Depending on the amplifier, the wireless Bluetooth connection comes in two ways. It's either built into the amplifier or (as we mentioned above) included with the amp as an external component, or it's an optional adapter that you'll need to add to your order. In our amplifier presentations, we always make it clear whether the Bluetooth capability is included or is an optional device.
Here's the current list of our Bluetooth capable car amps:
You can also view all of these car amplifiers with Bluetooth capability on one page for easier comparison.
Bluetooth amps for off-roading
We also carry several powersports/marine amplifiers with built-in Bluetooth. These are perfect use in for boats, ATVs, UTVs, and Jeeps.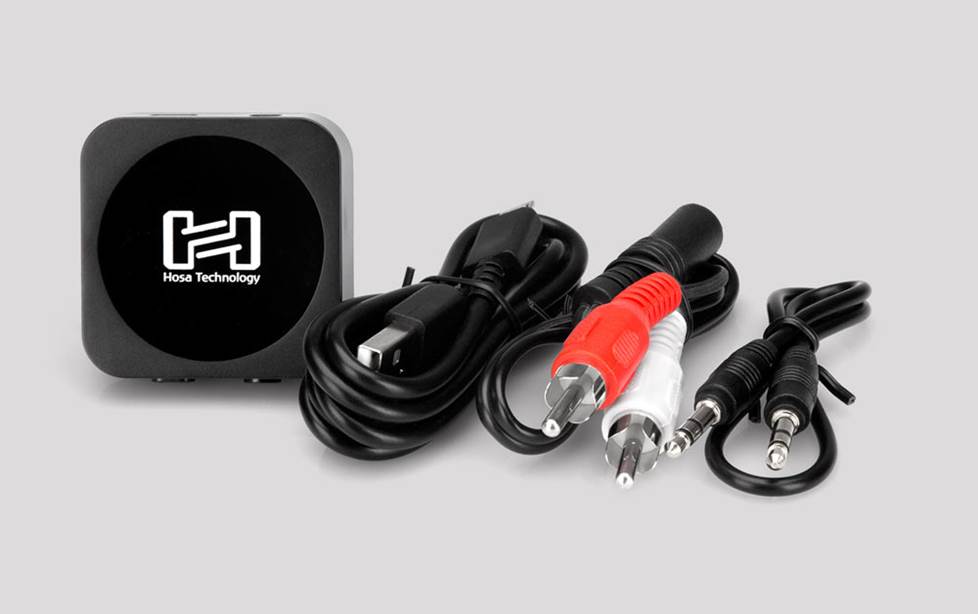 The HOSA IBT 402 Drive universal Bluetooth adapter lets you stream to almost any system.
Add Bluetooth streaming to any car amplifier
If you already have an amp, you can use a universal Bluetooth adapter to add streaming capability. Here are a few of our Bluetooth adapters that are perfect for connecting to your amp:
Check out our full selection of adapters for Bluetooth streaming.
Perfer to add Bluetooth to your car stereo?
If you prefer to use your car stereo and it doesn't have Bluetooth connectivity, there are accessory Bluetooth kits and adapters you can get that let you add high-fidelity streaming to your system. Check out our article, How do I add Bluetooth® to my car? for more information.
Call us for the best wireless car audio solution
When you're ready to add wireless Bluetooth streaming to your car audio system, give us a call. Whether it's for a car, boat, or ATV — you can depend on Crutchfield's knowledgeable Advisors to provide you with all the right information and product recommendations to get your music streaming wherever you go.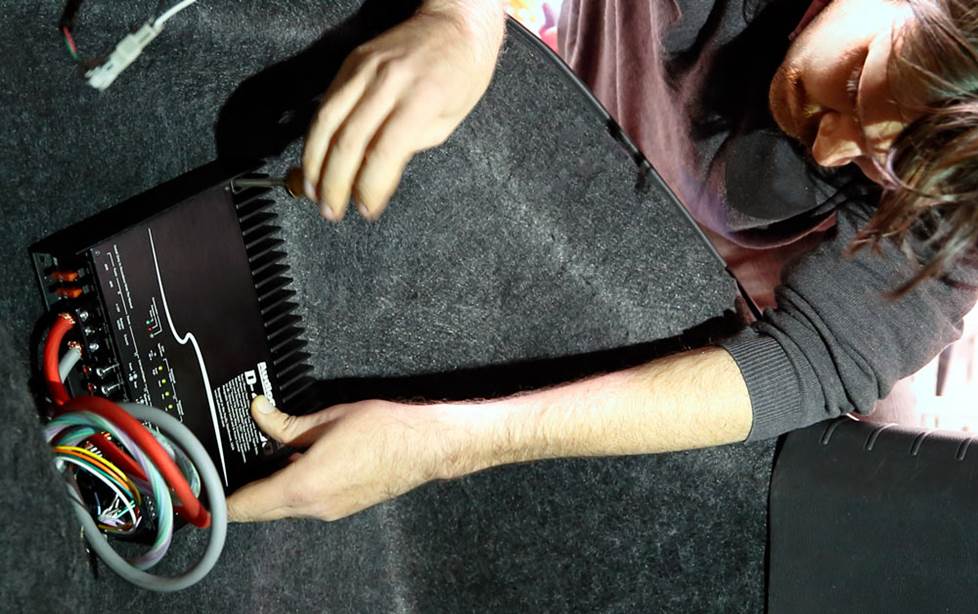 The Audio Control D-4.800 four-channel amp/processor has a Bluetooth option.