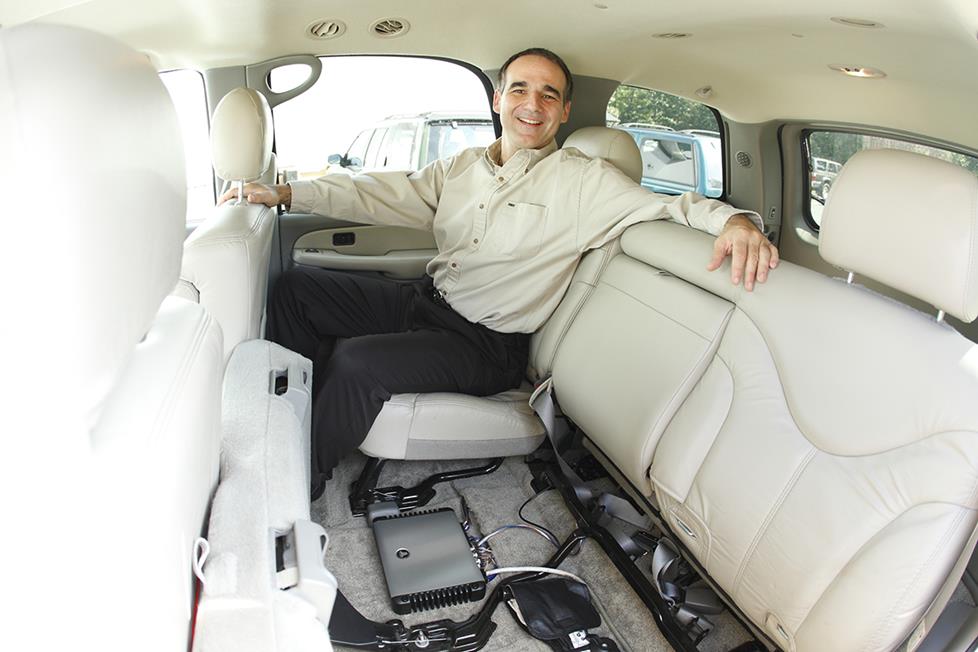 Some people think that installing an amplifier in their vehicle is hopelessly complicated and best left to a professional. That's an option, sure. But Crutchfield has been helping people realize they can do it themselves for over 40 years.
To that point, here are diagrams for a couple of typical amp installations to help you see how all the separate components fit together to form a car audio system.
The first diagram shows a total system upgrade using an aftermarket receiver, two amplifiers, and a subwoofer. The second is more specific. It shows you how to add a subwoofer to a factory system.
How to wire a full car audio system
This wiring diagram shows how a full-blown car audio system upgrade gets wired in a car. The system depicted includes new speakers, an aftermarket receiver, a 4-channel amp for the front and rear pairs of full-range speakers, and a mono amp for a subwoofer.
The extra gear you'll need for wiring the amps includes:
Capacitors aren't usually necessary in a car stereo installation but we included one here to show how it would get wired into a system.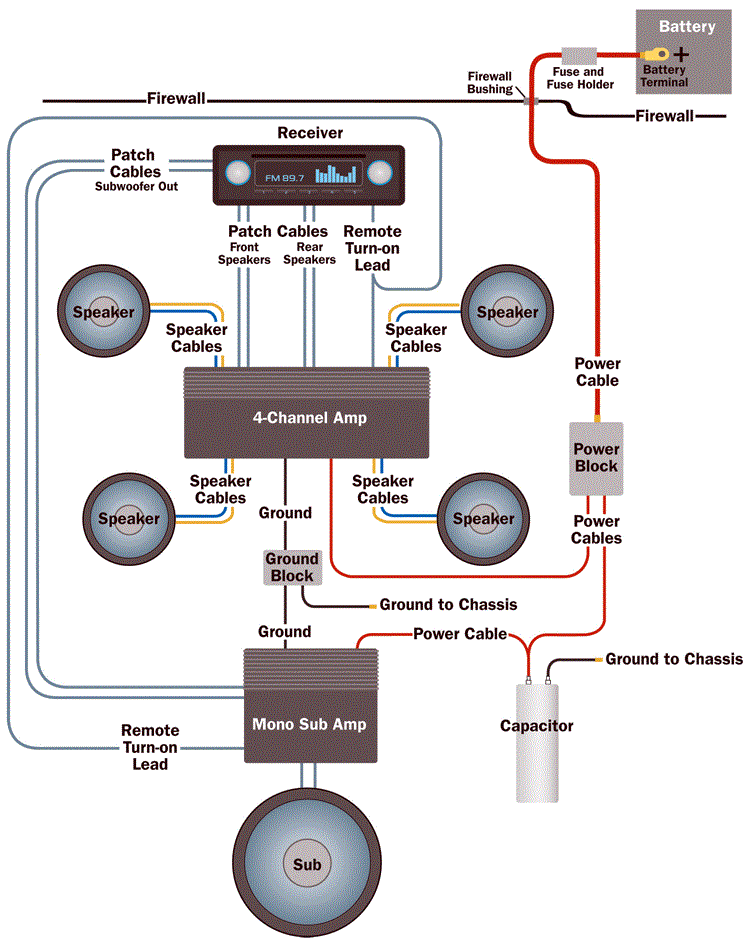 How to add a subwoofer to a factory stereo
A lot of folks want to add bass to their system without replacing the factory radio, either because it looks good or is impossible to replace. The following wiring diagram shows the additional wiring you'll need to add a subwoofer to a factory system.
Start by getting a subwoofer amplifier or powered sub with speaker-level inputs. You'll need these items for the installation and to give it that professional touch: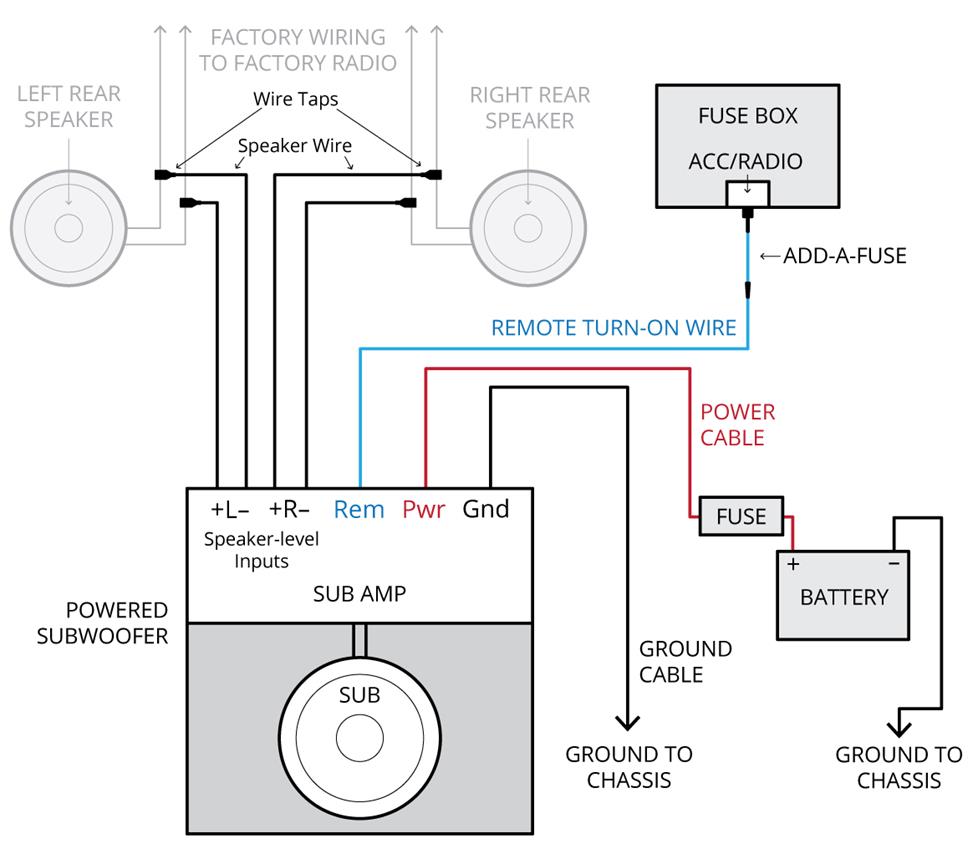 For further help understanding how to install your sub, check out our short videos How to add a subwoofer to a factory stereo and How to install a powered subwoofer.
Start building your system today
Now that you've seen how all the components and parts fit together, you can knowledgeably shop Crutchfield's extensive selection of car audio gear and start building your system.
Give us a call at 888-955-6000 and an Advisor will help you get what you need. If you want to learn more about installing amplifier systems, check out our Amplifier Installation Guide.